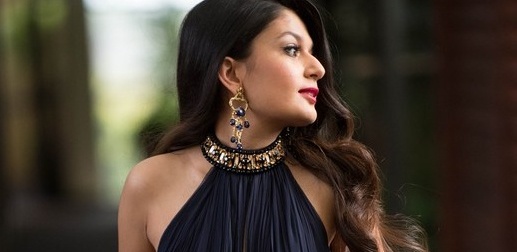 There may not be a universal definition of an 'IT' girl, but for us at SiddySays, someone who balances beauty and brains and then absolutely seals the deal with an individualistic style of sense is an 'IT' girl. For long we have seen the 'usual' suspects reign the Red Carpet, but for the last year or two, there is a whole new breed of fashionistas coming up who have marked this as their territory. Who is this fierce lot? We list down a few...
  MEHEK RAZA RIZVI  
palatino;"> Works with: HELLO! Pakistan//Din News  
palatino;"> Alternate universe career: Actress, for sure.  
palatino;"> Style icon: It's a mix: a little Olivia Palermo and a dash of the Olsen twins. I also really admire Princess Deena Aljuhani Abdulaziz's distinctive sense of style!