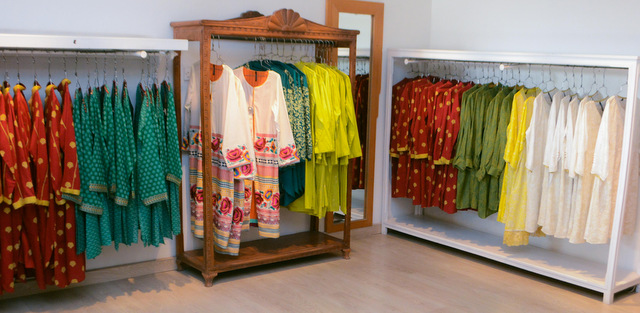 Tis the season for Sales, everywhere you look, there is a sign that lures you announcing some sort of sale. Usually the outcome tends to be somewhat disappointing with just old stock or over sized stuff on a good discount. You actually end up buying more stuff than you ordinarily would just because you are following the 'myth' of things being on sale.
However the GENERATION sale is different. Not only is the entire store on sale, the new arrivals also go up on sale throughout the sale period. Its not as if the factory stops producing or the brand stops bringing in new stuff to the store. The beauty of GENERATION sale is in the fact that it has a big hearted generous discount on everything, old and new, and everything has sizes!
We visited the store of course to bring to you our top picks. We have picked one clothing item from each line which we felt is  spot on style and also has a good discount attached with it.