It is always tricky dressing for Eid, especially when it comes in the Summers. Lets face it, there are endless social calls, house hoping, lunches, dinners, tea, coffee, the works. You have to meet the family, the friends, the in laws, the grandparents and you need something appropriate for doing all this, and looking festive. gul ahmed
This is why comfort and style are the two pre requisites for Eid joras. Now we get bombarded with designs and collections upon collections from everywhere with endless choices, which is why we thought we will put down some collections on the blog (and some on YouTube) for you to pick and choose.
Gul Ahmed has launched its Festive Luxury Collection which is geared towards a stylish and comfy Ramzan and Eid. As per their tradition they have gone all out to make sure there is something in the collection for everyone. From embroidered silk, chiffon, linen and cotton silk three piece unstitched fabrics, the variety is plenty and you can. Choose suits paired with intricate hand embroidered dupattas, or go for plain ones in silk finish.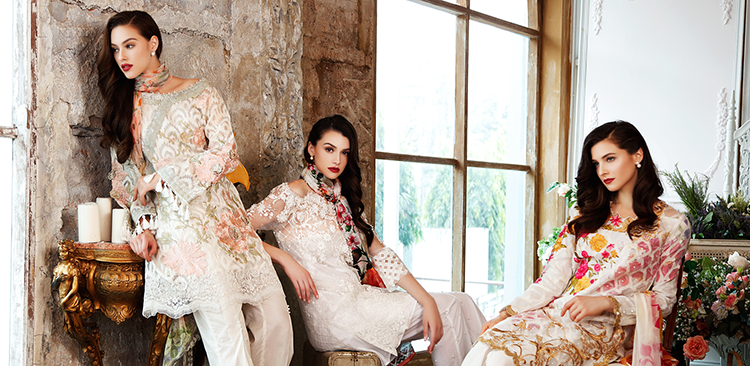 You don't even have to follow the rut, rather get the collection stitched in your own way playing with the embroideries, laces and motifs. The collection is largely following pastel shades keeping in mind the heat. The hand embroideries are good quality and give the outfit a luxurious feel.
This Eid we suggest you experiment with your shirt length and bottoms. While we love the gharara trend, you might also want to try out making a plain sharer with a long shirt, add tassels and fringes to make your outfit perfect for Eid. Just the right amount of bling, the Gul Ahmed festive collection is charming and luxurious, definitely worth a store visit while Eid shopping. Have a look at what is in store!