Haiya Bokhari is a prominent face amongst the Lahori social circle. She is gorgeous, yes, but more than that she is a talented journalist and stylist. What we love about Haiya is that she knows who she is and is not afraid of what her career path may hold for her. Haiya has a degree in English Literature from Beaconhouse National University. She worked with some coveted names in the industry such as Hello! Pakistan, Beautiful You, OK! Pakistan and more before assuming the role of a stylist.
Here is what Haiya Bokhari's journey till date has looked like: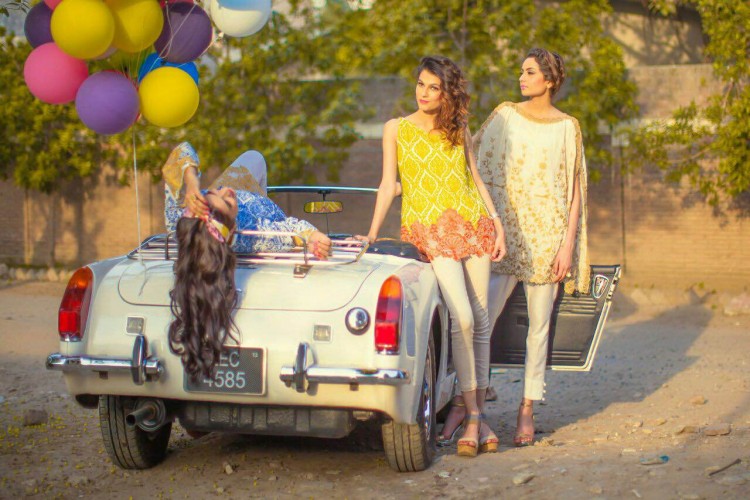 We have known you to be a journalist, a stylist, a socialite and so much more. Who are you really, both personally and professionally? 
I'm just a girl trying to make a career out of something I love. With a background in English Literature and a childhood obsession with beauty and fashion, working as a fashion journalist happened rather intrinsically. Styling is something I had never quite imagined getting into but it also happened naturally while I was working as the assistant editor for Hello! Pakistan. I'm married and have a wonderful husband who supports me in everything I do – I don't think I would've been able to achieve much personally or professionally without his unwavering support. It's wonderful to have recognition for your work, specially when you're just starting out like I am. I can definitely thank social media for making me look cooler than who I am in real life!
Tell us a bit about your childhood. How has that helped in shaping who you are career wise today?
I come from a background that's very far removed from fashion but my parents always prioritised studies over everything else in life. They made sure that I was focused on my education and once done I could choose whatever profession I wanted. They have always been very supportive of the choices I made, whether it was choosing to pursue art in O levels or Literature at university. My dad would have loved to see me as a makeup artist but my mum is super cute and calls me every time she sees my picture somewhere. She even saves all the newspapers and magazines where my work has been published.
We understand that you have done your Bachelors from Beaconhouse National University. What degree did you pursue? 
I did my B.A (Hons) in English Literature. I wanted to go into psychology but changed course last minute and I'm really glad I did. Not only did my degree give me a strong background for writing but it's also shaped a lot of my opinions and beliefs.
You do a myriad of different things, what do you enjoy the most? 
Hands down styling. I was editing an interview of LA based stylist Zahra Ayub back in Hello! Pakistan and she spoke about her love for creating a beautiful image. That really struck a note with me and it stands true for me as well. Though having said that, I also can't imagine ever giving up writing. They're both mediums of expression with different strengths and I love how each allows me to showcase something unique.
You have impeccable style be it on the red carpet or be it at 7:30 AM at an airport; who is your inspiration? 
Haha thank you. I wish you'd come over some day when I'm chilling at home in my ratty pajamas (which is all the time) and you'll realise there's really nothing stylish about me! In terms of inspiration I love the way Anna Dello Russo, Olivia Palermo and Jenna Lyons dress but I tend to gravitate towards a minimalist French aesthetic as well. There's something so appealing about having a strong personal style and sticking to it without giving into the whims of fashion.
Is being a stylist something you always wanted to do? If not, what was? 
I never thought I'd be a stylist. I actually used to binge watch The Racheal Zoe Project hoping to be half as cool as her some day (I still do!). I always wanted to work in fashion, that I've been sure of since day one so I was either a fashion designer or a makeup artist in my head.
What are the bare necessities of being a stylist? 
I'm still figuring a lot of this out myself since there's no formal training available in the country and you just work with what you have but from what I gather it's an innate sense of style and aesthetic. There's a lot of research involved so you need to be up to date with whatever is happening locally and internationally.
As a stylist; what does your working day look like? Is there a lot of preparation, research et al? 
Most of my days look pretty chilled out unless I'm working on a campaign or a show. Then there's a lot meetings with the client, lots of market and Internet research. It's hard work at times when you start shooting around sun up and keep at till post midnight sometimes but I can't imagine anyone ever comes into this career without a passion for it or enjoying such excruciatingly long days.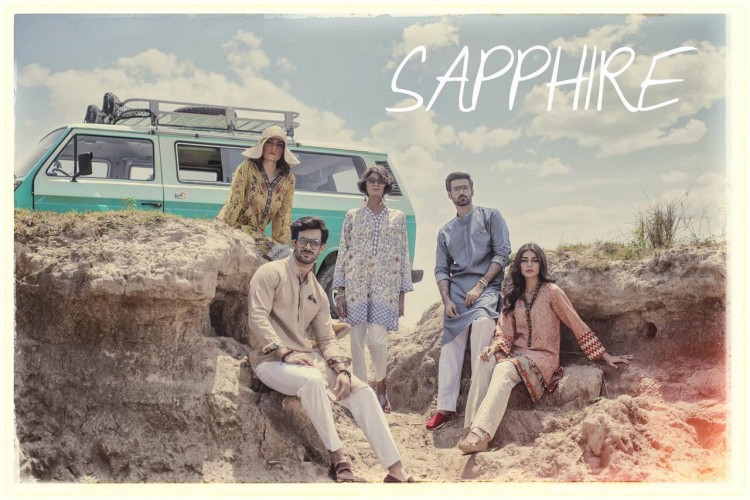 What are some of the day-to-day challenges that an aspiring stylist can expect to overcome? 
The first and foremost in a country like Pakistan is having to explain what a stylist does or why one is even necessary. The concept of putting together a look is something we're grappling with still but then again, we have a fledgling industry right now. Other than that it's being hired by clients who completely ignore all your stylistic advice (why hire me at all then?) and also dealing with the monetary aspect of it. Clients will be willing to pay big money to the photographer and models etc but the person who's creating the mood board, looks and coordinating the whole thing is given the "we have a minuscule budget" schpiel. I have high hopes though, that despite everything we're headed in the right direction.
To be a stylist where does one start?
Considering I started almost accidentally I might not be the best person to answer this! Being a magazine editor gave me my platform but lots of aspiring stylists have their own blogs etc. It is a surprisingly difficult industry to break into but social media has made things immensely easy. A style blog or look book wouldn't be a bad way to begin and showcase your style.
Is being a stylist as rewarding an experience as being a journalist? 
It is! In a sense it can be more rewarding because people respond to pictures more. Even when I was working with publications I would always get more feedback on shoots than the accompanying stories because mostly people just wanted to see the pretty pictures. With shoots I tend to get an immediate response but comments on a piece I've written do tend to hold greater value.
What is one thing that a stylist must never, ever, do? 
Haha I hope I never find out! In my head though it would be ignoring the client's brief. You can push for a look or an aesthetic but at the end of the day you're to translate a brand or a person's stylistic aspirations, not your own. Also being disorganised is one of the worst traits a stylist can have.
What is one thing that a stylist absolutely must do? 
Being organised and doing preparatory research have always aided me. I tend to research even if there's no project in sight and that saves me when I get minimal time to put a shoot together, which happens a lot; I once put a shoot together in 9 hours. I also swear by Pinterest as being one of the best research tools for beauty and fashion related searches.
Is there a degree or some kind of an academic course that one should complete for this?
I've been working without one and while you don't necessarily need it, I've been looking to enrol for one myself. There's no harm in arming yourself with greater knowledge and spending time in upgrading your skills. There are countless diplomas being offered all across the globe, from London to Dubai that focus not only in styling but a number of other fashion careers.
Can anyone do it? Or is it something that you cultivate over time? 
I think it's something you can cultivate over time but I don't think it's everyone's cup of tea. I never thought I had it in me to be a stylist and I'm still only learning with a long way to go but I do feel that the job fits with my temperament and goals.
What are some of the more fun projects you have worked on? 
I recently helped out the wardrobe for a Coca Cola commercial which was immensely tiring but so much fun. It was a totally different experience from editorial styling and a learning process. In general though my job is lots of fun and each shoot or project is special in its own way and marks a new milestone for me.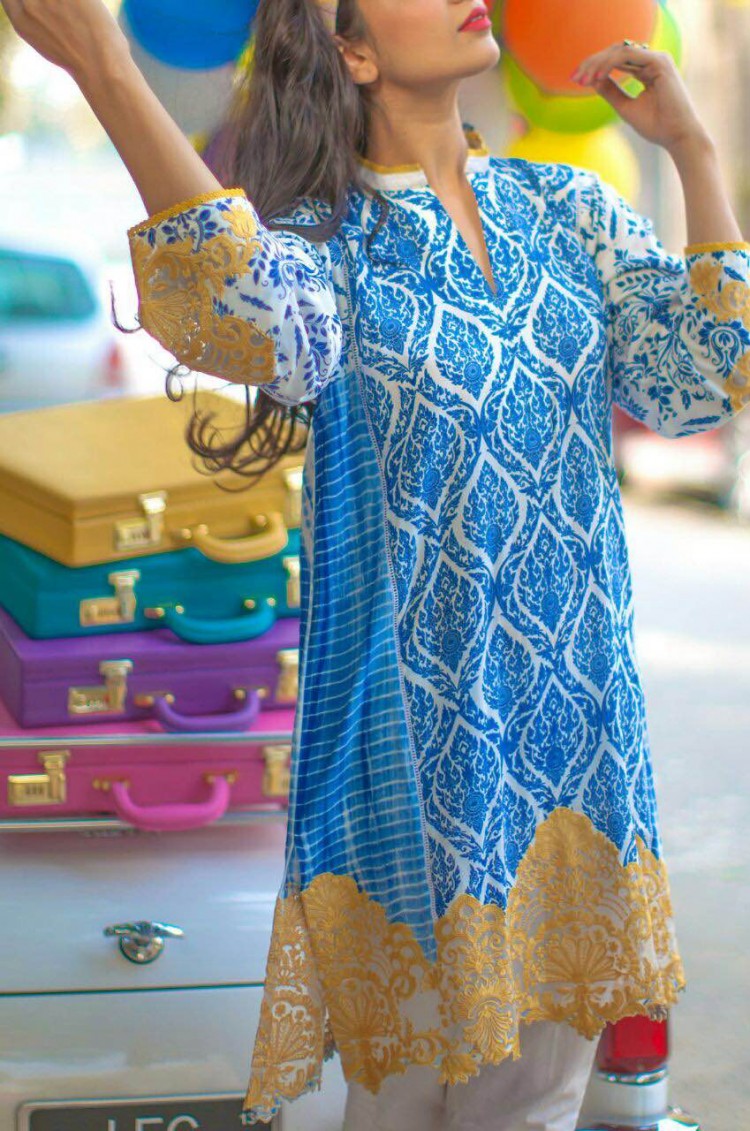 You are always on the go. What gives you the energy to keep going? 
I wish I had a healthy routine to boast about. I have terrible eating habits and I tend to binge eat at night so mostly it's just an avid interest in my work that keeps me going. If I had a desk job in a bank I don't think this statement could have been true for me!
What is the best advice you have gotten? 
Be kind. My sister and my husband both are extremely kind, courteous people and they always manage to accomplish more personally and professionally because they're not mean-spirited or malicious. If you can show generosity of spirit then you'll be surprised by how far you can get in life by just being nice.
How do you disconnect from work? 
Very easily! Again since I love my work it doesn't usually feel like I'm working but I try wrapping things up by  8 or 9 p.m unless there's a deadline or something super urgent and once that happens it's almost like a bulb goes off in my mind and I try shutting out all work related stress. It helps to have friends and family who are very far removed from my profession and they keep me grounded.
What, according to you, is the key to success? 
You guys will be the first people I'll share it with as soon as I find out. Plus success means different things to different people. But whatever your definition of success might be, I'll be a bit preachy and add that you can get there just as easily by being honest and nice as you would by being nasty or insincere. If I can sleep with a clear conscience at night I'll call it a successful day!
What are the next the steps for you? 
Lots of hard work and proving myself. I want to build a solid career out of styling and writing and have set some personal goals I'd like to achieve. But who knows where the road takes me with time.