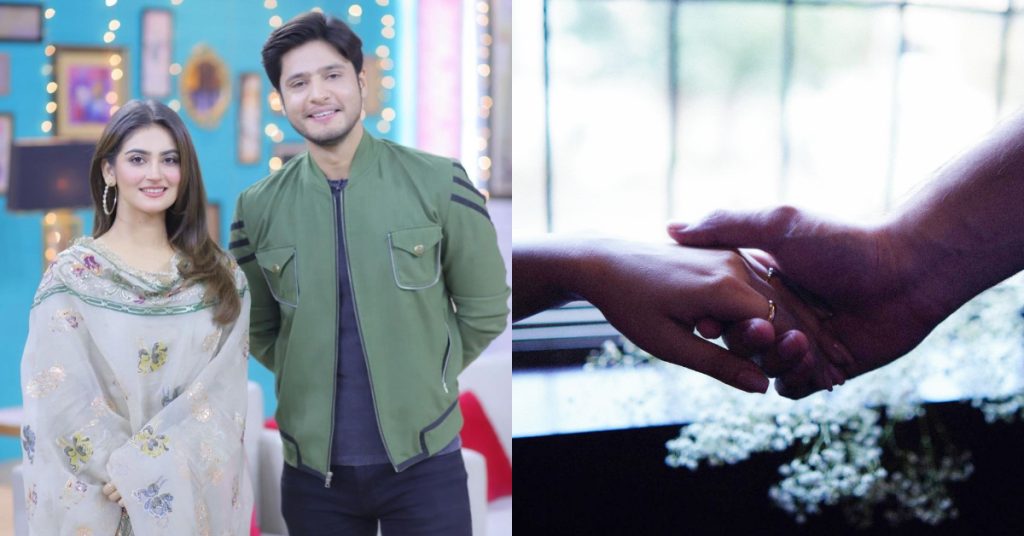 Both Hiba Bukhari and Arez Ahmed are getting married soon. Hiba Bukhari is one of the most beautiful and talented actresses in our drama industry. She is one of those lucky actresses who reached the heights of fame in a very short time. Her success did not happen because of luck only. Rather, she proved herself worthy through her acting. Despite being a very private person and putting her personal life in rugs,  speculations were circulating on social media that Hiba would soon marry her co-star Arez Ahmed.  
 In their recent appearance in TIMEOUT with Ahsan Khan, the couple finally threw the beans as Arez confirmed that they will tie the knot of marriage soon.
The Heartfelt Instagram Announcement by Hiba Bukhari and Arez Ahmed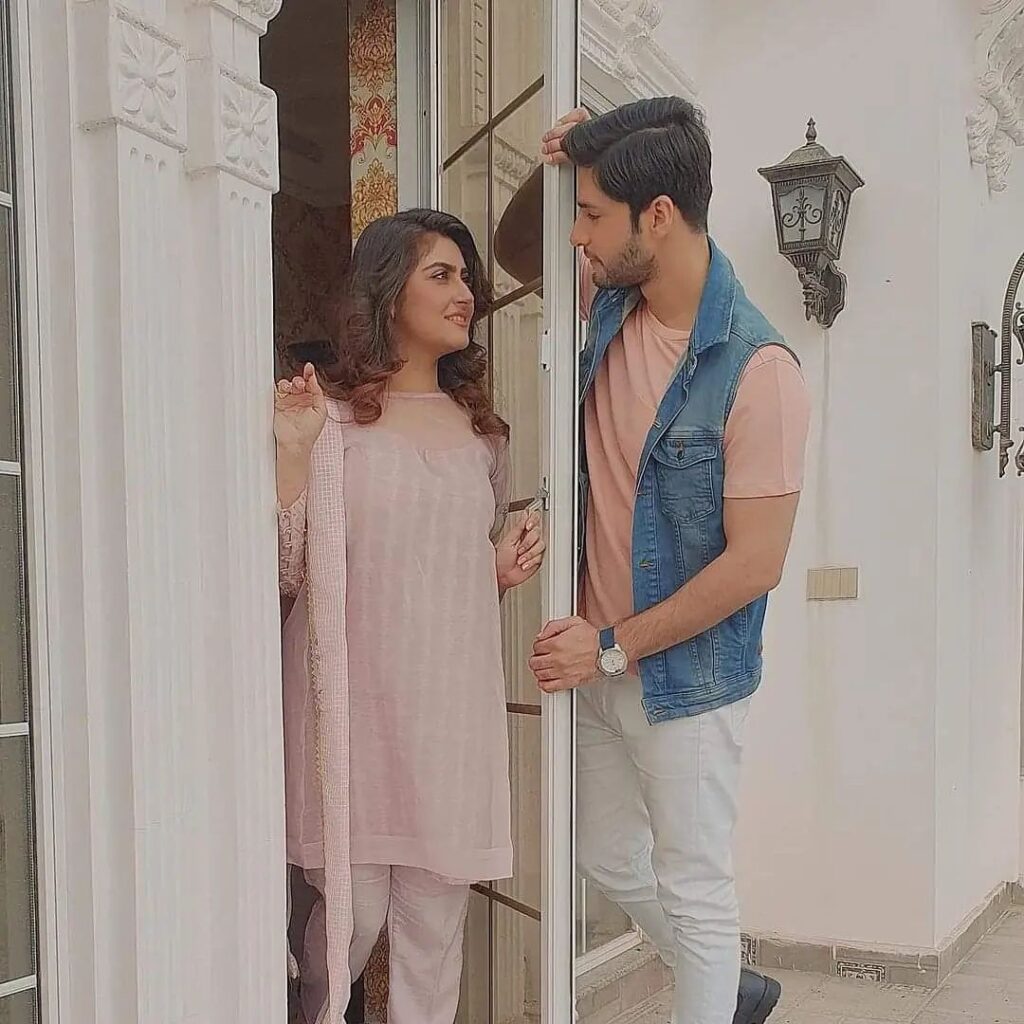 Hiba Bukhari stated on her Instagram that, "I still remember how uncomfortable I was holding your hand in Bholi Bano, and today I feel the safest in your hands. I intentionally tried to stay away and not fall for you but gladly did. I don't know who chose whom but I feel lucky to be selected for this crazy rollercoaster ride. Looking forward to a lifetime with you. Lastly, thank you for holding me when I was unable to hold onto myself. This is to announce that in this bustling world YOU are MINE! Shukr Allah and Mash'Allah." 
Arez, meanwhile, shared the same post on his Instagram account, but he took another poetic approach to shake Hiba as she popped questions and wrote, "Let's get married." According to sources, the couple will tie the knot in the coming weeks. 
Public Reaction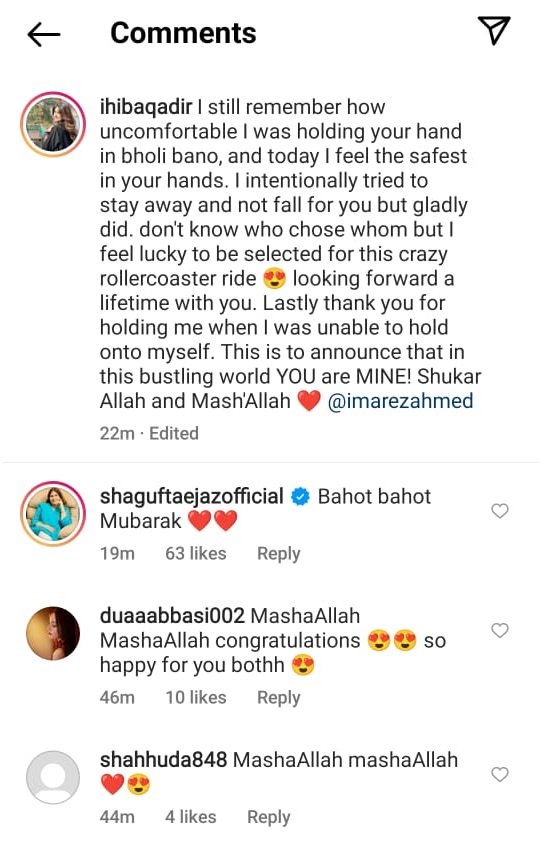 Arez Ahmed and Hiba Bukhari are a new couple on social media as they have officially confirmed their relationship on their official Instagram handles.  
Everyone started congratulating them on social media only after the couple's news broke. The stars burst their posts with congratulations. They will definitely make a beautiful couple. Junaid Khan, Laiba Khan, Ali Abbas, Zainab Shabbir, and Sanam Baloch have also congratulated Hiba Bukhari and Arez Ahmed. Their fans are very excited after hearing the news of their marriage and are waiting for their wedding photos. 
We all are congratulating them, and wishing for a blessed life for both Hiba Bukhari and Arez Khan.