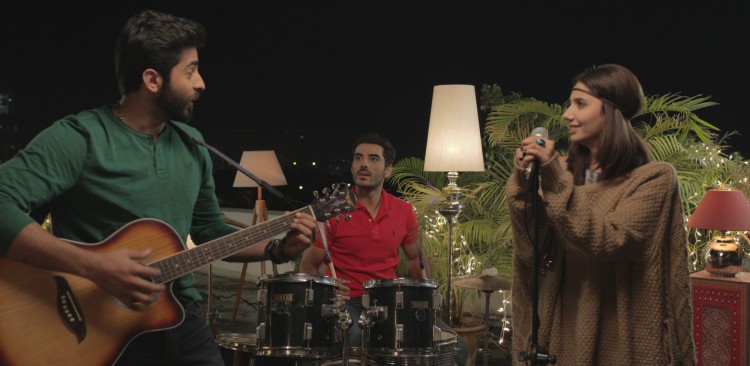 We just love the way 'Ho Mann Jahaan' is looking, especially the cast is quite swoon worthy. We got a hold of Hina Farooqi who has styled the cast of the film and asked her about her most favorite looks from the movie.
Ho Mann Jahaan is a coming of age story of aspiring musicians and their friendships and relationships. The styling was done keeping the young, fresh yet real feel of the film in mind. The wardrobe and look for each character was created so that it is timeless and relatable yet chic and aspirational for the urban youth of today. The clothes were designed by Feeha Jamshed, Ismail Farid and Umar Sayeed, and each piece was custom made as per the requirement of the characters and the situations. A detailed brief was locked in for the various looks after lengthy discussions between the director, actors, stylist and designers. Each character had its own signature style; like Bangles for Manizeh (Mahira Khan), Arhaans (Sheheryar Munawar) beard and hand accessories, Nadirs (Adeel Husain) neat and tailored look and Sabeenas (Sonya Jehan) effortlessly chic look.
The following are 5 of my favorite looks:
Shehryar Munawar (Arhaan)
In white kurta style shirt by Ismail Farid, stone-washed jeans and a military jacket, accentuated with boots, broaches and Arhaan's signature watch and hand accessories. The double breasted jacket is both stylish and appropriate for the rock star look required for the scene.