Hopscotch is a kidswear brand of Pakistan. It is committed to celebrating childhood. Through a fashion show they hosted recently at the Nishat Hotel, they built up the future generation giving them a chance to walk the ramp. The show called, The Adventures of Robin Land, launched their Winter 2018 collection.
The show also featured a performance by 11-year-old sitar maestro Ahmed Affendi. He is known his brilliant rendition of the National Anthem on sitar. The show was also complemented by four acrobat expert kids who exhibited their skills at the show.
Kids belonging from different walks of life walk the ramp in an attempt to contribute in the solo show. Here is what parents of the kids who walked the ramp have to say!
Meher Tareen
"It was a great confidence building exercise for the kids who participated and they got to feel like a small part of something big, which was wonderful!"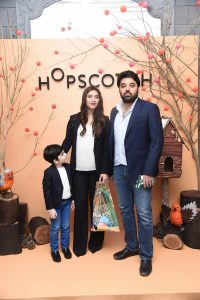 Sadaf Zarrar
It was such a joy for me to see Bia wall down the ramp for Hopscotch Runway, she looks confident and grown up!! For her I think it was just that, like her first assignment or job 🙂 she took it so seriously it surprised me sometime!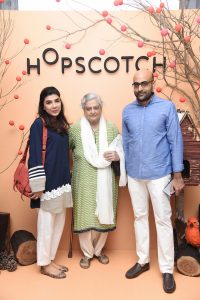 Sanam Taseer
I think any opportunity whereby children come into the public sphere and perform is good for their confidence.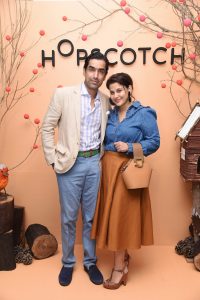 Zara Mohsin
It was wonderful to see Hopscotch celebrate children in all their crazy, quirky glory! It's great for them to work in groups, to put on a show, to be cheered on, and to feel special and beautiful in their own right. Walking the runway to a crowd of crazy, cheering people gives a child self-belief and confidence. And that is a lovely gift to give a child.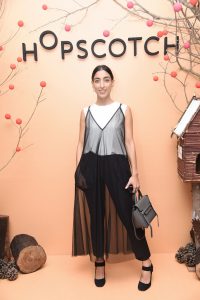 Ali Shaan
Yes shows like this should be done more often for the confidence building of kids.
Fatima Ali Butt
Shows like these boost kids' confidence and self-worth. It teaches them a lot of other things too, like team work, patience and how practice makes anything better.
In Pakistan's entertainment industry, there are limited opportunities for talented kids to gain exposure and experience from so these small efforts play a huge role in filling that gap.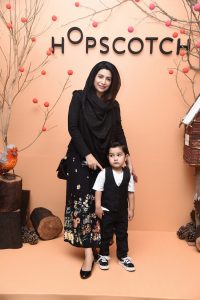 Hira Asim – Mosh Diaries
These kind of activities actually boost children's confidence and the exposure teaches them a lot.
Hasan Tariq – Klutchit
It gives children confidence and also happiness. Apart from the wonderful show itself, the overall campaign was a fascinating experience as even little things such as their gift hamper had quite a knowledgeable information for tackling bullying and including bird seeds in them was also a very good message for kids to be empathetic to the environment around them. Now brands will have to take kids fashion seriously as Hopscotch has raised the bar quite high.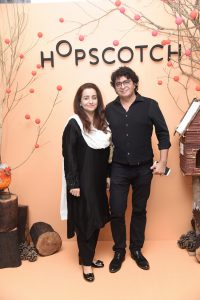 Rashid Rana
As parents we liked the idea of our kids participating in Hopscotch fashion show. This provided them an experience of being part of a professionally organised and well structured activity. Besides building confidence in them it helps them to witness the contrast between the backstage and ramp; what goes into making of a show like this from planning, rehearsals and backstage activity to what may appear to be a glamorous affair as the end product. This experience is significantly different than being part of something similar at school for a simple reason that in comparison it was done professionally like any other show involving adult models.