We live in a society where Children and parents have a communication gap. We are not open to our parents about things that bother us nor do our parents feel comfortable. Especially when the communication is about personal things, both parties feel shy about it. It leaves the kids unaware of a lot of things that they should know. Sometimes there are things about kids' bodies and the occurring changes that should be talked about. First-time period talk is the most important task that we usually avoid with young girls.
Period is a natural process of the female body and it has to be talked about. Menstruation is considered a stigma to be openly talked about. This approach as a stigma makes it a taboo that should not be discussed. But, it is important to talk to young girls about this significant change that is about to happen to their bodies.
WHEN SHOULD YOU HAVE THE "PERIOD TALK"
Talking about menstruation at an early age is a good idea for the positive and confident upbringing of your kid. It is never too late to talk to the girls about these changes. Every female has a different body type which does not give a specific age margin for parents to talk to their daughters.
Usually, periods start during the time of puberty which marks the age between 10 to 15. Some girls get them early while some get them late. So, they need to know they are going to experience this naturally normal thing for the rest of their life. It will help them prepare beforehand instead of being stressed at the sudden change.
Usually, when the girls are at the age of 10-15, you should sit down with the girls and tell them about the process. However, we should also talk to younger girls than this age in a casual manner. At a very young age, girls should have some know-how about monthly bleeding and the use of sanitary pads or tampons.
When girls get to a certain age when they could get periods at any time, it is high time to have a serious and detailed conversation. Talking about bleeding every month from down there may creep them out. So, you should create a friendly atmosphere so they could understand easily.
DO ONLY GIRLS NEED TO BE A PART OF THE PERIOD TALK?
As boys get changes in their bodies, so do girls and they should know about it. Boys must also know of monthly periods so they could understand them at a very young age. Instead of creating a secret and a stigma, boys should be aware of this natural phenomenon.
It is so because this embarrassment about periods needs to end which makes girls awkward among boys during the bleeding time of the month.
Boys must know so they could also help girls around them in need. It will stop them from being disgusted and embarrassed in front of girls.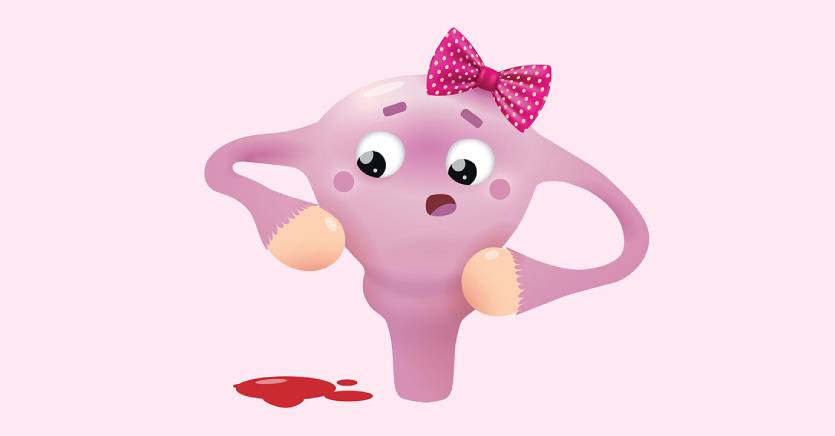 HOW SHOULD YOU TALK!
The first time period talk should start at a young age because the TV commercials, the internet, and stores display tampons and sanitary pads. It creates bundles of confusion in the minds of children about what is it.
When you think your child is ready to talk about periods, start having a friendly relationship with her. Once, you have a friendly relationship, sit down with her. It is not something like a sin or a bad thing that they are going to do to themselves. This is something that happens to every girl, so keep it simple and polite.
WHAT SHOULD YOU SAY
When it is the right time, talk to your girl about bleeding. You can start like this:
If you have not gotten any information from anywhere else, I am here for you. You are young but eventually, you are going to be big. As a person gets older, they experience bodily changes in every phase of life.
As you are going to enter puberty, the body will react differently. You will experience bleeding from your vagina every month. There is nothing to be afraid of about the blood because it is a natural process.
Periods are a part of preparing you to be a woman. Periods occur when the hormones in the body change. The hormones estrogen and progesterone create a lining in your belly where the womb locates. The womb is where your ovaries fertilize the eggs but if there is no egg, the lining breaks.
The breakage of the lining causes a female to bleed from her V part. It happens every month.
Periods usually last for 3 to 7 days and happen with almost every woman once a month. Talk to her about being completely okay with it because it is nothing to be embarrassing.
It is a usual routine for the young brave girls to be acting up normal while they bleed insanely. Tell them in first time period talk that menstruation should not make them feel embarrassed but strong. Because acting up normal and casually doing everything while you feel cramps and bleed makes you stronger than the boys.
PERIOD SUPPLIES AND USAGE
When the girls know about their periods, they need to know how could they cope with them. With continuous bleeding, any girl could not feel comfortable and could let the blood stain her clothes. So tell her about sanitary products like sanitary pads, tampons, and menstrual cups.
Talk to them about how to use each and let them choose the most suitable one for themselves. Show them how every option works and how to dispose of each. Aware them of the importance of keeping supplies with them forever in case they need them or any other girl around them. They should know how vital is it to dispose of these items properly.
Female hygiene is another thing that should be discussed when talking about periods. Because the periods blood and not taking care of the cleanliness could cause infections and may lead to bigger problems. So, make sure your girl knows when to change and to keep clean.
YOUR ROLE AS A PARENT AND THE SOCIETY
Period Shaming is a problem that halts girls to grow confidently and lets down opportunities when they are on periods. It is important to talk about it openly and as a part of nature. People who make fun of periods or feel disgusted must realize that their mothers' ovaries must have bled instead of fertilizing the egg.
Parents and the whole society must normalize it so the young girls do not feel uncomfortable. Periods stop girls from doing things that they want but parents and society could bring them confidence. This stigma needs to end in all parts of the world and must realise the particular needs of females instead of keeping it a dark secret.
Disclaimer: the information has been gathered online, we own no rights to it.