For the last 21 years, HSY has worked hard at establishing himself as the Couture King of Pakistan. So single minded was he in this direction that he was one of the last of the 'big' designers to go into mainstream retail, a decision that finally came in his 20th year in fashion. While critics wondered what took him so long, Hassan Sheheryar Yasin, the Creative Director and pretty much the main man behind the HSY brand lightly answered 'because I felt like it' in an interview with SiddySays some months back.
Since the opening of his store at the high end Gulberg Galleria, the HSY brand seems to have shifted focus to creating mass market reach. From the recent INK collection presented at the PFDC Sunsilk Fashion Week to his return to the lawn business and his latest launch – HSY Limited Collection, a range of pret a porter tunics starting at PKR 3000.
We had a list of questions about HSY's evolving brand strategy as soon as we found out about this launch. As Hassan had mentioned in a recent press meet he hosted at his store, his Television Show has brought him closer to a much bigger segment and he would like for his designs to reach all those who aspire to wear an HSY piece. This was the inspiration behind INK and remains the inspiration behind the Limited Collection also.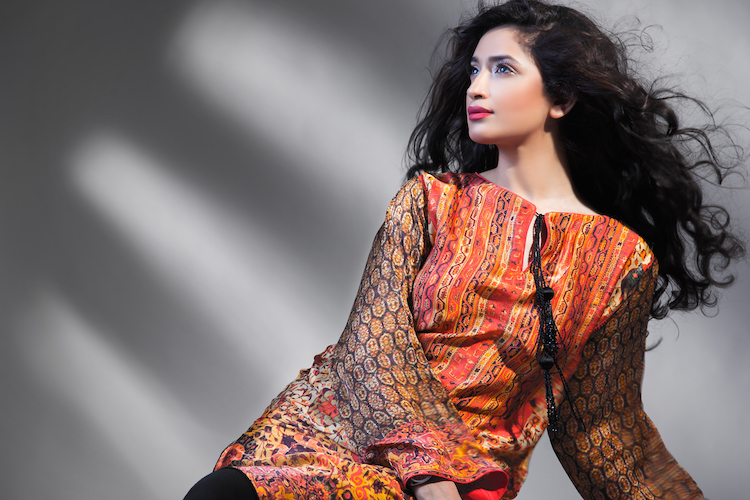 You have traditionally been known as the couture king however your leaning lately seems to be towards pret a porter, what has inspired this change?
Since I began my journey in fashion, I have always found true fulfillment in working on haute couture as it allows me to express my creativity and my taste for research and experimentation. At the same time, the ready to wear market has also evolved considerably in Pakistan and internationally, so naturally as a brand we want to grow and experiment and operate outside our comfort zone. I feel that's the true essence of any brand's growth.
Hence, our main inspiration is diversification, experimentation and catering to newer customer segments. Our pret a porter has been doing well for the last few seasons so it encourages us even more. In the next few years, I  envisioned HSY possibly venturing into other lifestyle businesses as well.
We've seen global couture brands launch more affordable lines like Red by Valentino but even within that they stay within an aspiring price range – HSY is all about affordability it seems,  what is the thought behind that?
During my last two decades in the fashion industry of the country, I have met many people who follow HSY but aren't able to own an HSY outfit. I want to make those people part of the HSY family by offering them HSY with same quality and aesthetic but at a more appealing price tag. So our core target audience will remain the same for HSY Bridals and Luxury Pret, but with HSY Limited we endeavor to target an entirely new clientage.
If this is aimed for mass market, where will this be available? Is HSY intending on exploring new distribution models beyond the HSY stores?
Yes, as I mentioned earlier also, with this new line we are trying to increase our clientele by appealing to a larger customer base hence the new price points starting at only PKR 3000/- For now, we are retailing the new line via our own Gulberg Galleria Store in Lahore and through recently inaugurated online portal. As for distribution models, yes, why not! But it's too early to say anything right now. For the time being we, as a team, are concentrating more on streamlining our own retail points.