There is Fashion Fraternity, and then there is Fashion Royalty. Over the years in Pakistan the fraternity has grown multi folds as we see younger and more talented designers crop up on the circuit, and in turn fashion industry has prospered, but we feel the latter list is still a bit short.
With 21 years in the fashion industry, HSY (the king of couture) has made his mark as fashions first. The man and the brand both are larger than life and truly extravagant. And year after year, every fashion week, he strives to bring forth something that is a step up from his last.
We got a chance to see him one on one at his studio over tea, and have a sneak preview of the magic he is weaving for PLBW 2015.
The HSY Couture F/W 2015 collection is inspired by elements that are close to Sheru's heart and almost a tribute to 'from where he had started' 21 years ago. He is revisiting the silver 'kaam' and pastels which were introduced by him whilst the Pakistani market was still obsessed with 'maroons' 'golden' everything, albeit with a twist and a newness. The collection promises heavy embroideries with intricate work and gorgeous detail.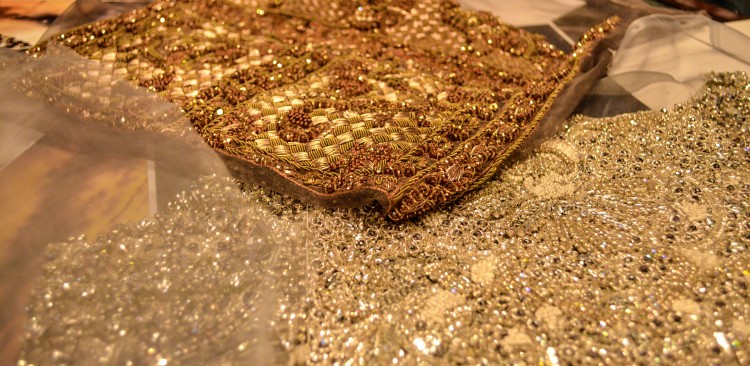 'I love motifs and I love embroideries, I am not simplistic in any way, neither as a person or with my clothes, so you will see a lot of heavy stuff which exudes pure glamor.'
 This is not all, HSY lives up to his claim of not being simplistic, so he does have multiple other inspirations that we will witness coming together in his F/W 2015 collection.
'I am a history buff, and I travelled this summer and visited palaces that inspire me, especially the gates, and I see them as a symbol of opening into the new world.'
What is refreshing to know is that there are no actual gates on the clothes, but symbolism derived from his favorite historic era The Tudors having an impact on how he has brought together his pieces and embroideries.
Another personal touch added to the collection comes from Sheru's love for soaring to heights, being in the clouds.
'Clouds to me are very feminine, soft, airy, light, yet larger than life, and you will see the embodiment in the kind of color pallete being used for this collection.'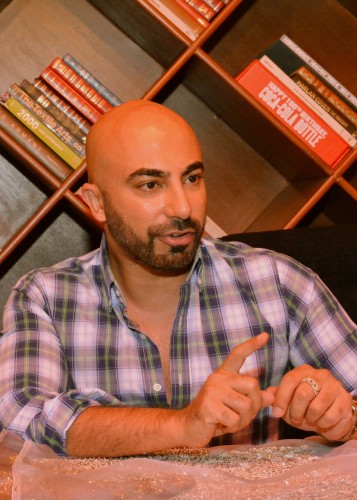 But what holds the collection together despite having various inspirations is what HSY is known for, being culturally relevant. He brings forth ensembles with an almost dream like quality, yet makes them his own by adding the craftsman ship that is purely Pakistani.
'I am a true desi at heart, and my success I believe is that I might be inspired by palaces of the past, history of the west and clouds of the world but still keep it very Pakistani'.
With inspirations such as these, this man has our attention, and a collaboration with ace jewellery designer Zohra Rehman, who has come up with an entire collection for the show, we wait with bated breath for the King to close the PLBW 2015 next Friday!