Every episode brings a rollercoaster of emotions for the viewers and new challenges for Mehreen to deal with. In episode 6 of Hum Kahan Kay Sachay Thay, it seems life is going to hit Mehreen's life harder now. Here is what happened next!
When Saffan Comes to Know about Mehreen's Childhood Miseries
It was like Mehreen had to confront her fears that she was hiding from Saffan. Someone anonymously emailed him with detailed stories about how Mehreen's childhood had been. It's Mashal who is investing all his furious energies to besmirch Mehreen by different means. Falling into the darkness and all enraged, Mehreen ran back to her home to teach Mashal a good lesson. She has for the first time warned Mashal to mind her own business otherwise she knows well what to do with her.
When Aswad Notices Mehreen Sitting with Saffan in Restaurant
Things are happening in the way Mashal wished. Aswad goes out for lunch with his mother where he, by chance, notices Mehreen sitting with Saffan. It was something odd for both of them to see Mehreen hanging out with a guy.
Aswad got enraged and questioned why Mehreen is out with him during university hours. However, both of them tried to ignore this situation.
Mehreen & Aswad Got into Cold Argument
When Mehreen visited her aunt's place, Aswad was about to leave for somewhere. Mehreen talked to Aswad in a friendly manner but he was all in fury following the moment he noticed her sitting with a guy in the restaurant. Aswad accused Mehreen of being a characterless person who is habitual of hanging out with different boys from her university. It was the first time when Mehreen also responded strictly and clarified that it's her life and she will do whatever she will be willing to do. This response left him in shock.
Mashal Continues to Gain Aswad's Attention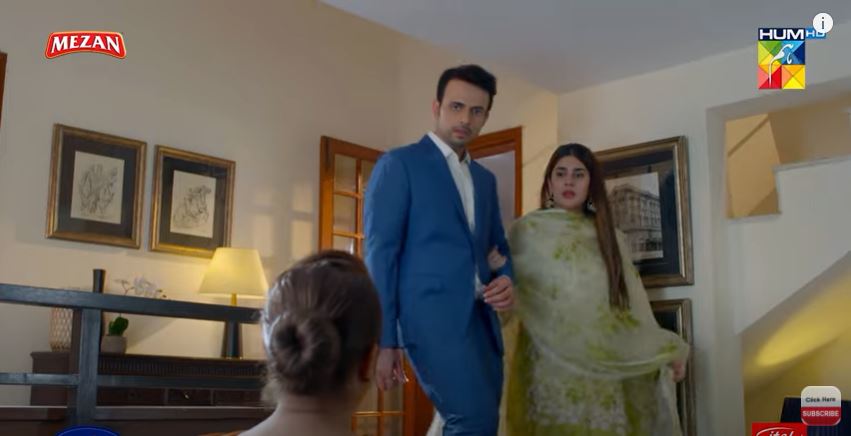 She surprisingly visited Aswad's home and made his mother uncomfortable with her presence. Mashal asks about Aswad and runs to his room. He was uncomfortable too he was well aware of what his mother had been through all night. Even then, he had to go to the embassy with Mashal when there was no need for her to do so. Aswad's mother was not happy at all to see this. During this meeting, Aswad also tells Mashal that his mother is not willing for their marriage but he is trying to convince her.
Mashal VS Mehreen – It's Time to Win Aswad!
Mashal warns Mehreen not to play any games and stay out of the proposal for Aswad. She reminds her that Aswad is only interested in getting married to Mashal and not Mehreen. In fact, she also mentioned that he hates her a lot and loves Mashal. On this statement, Mehreen asked him what's the fear inside that has made her come to Mehreen's room when she already is sure about Aswad's love for Mashal. She left her speechless and opens a new way to war.
Watch episode 6 of Hum Kahan Kay Sachay Thay now!