A hot day in Ramadan a few days back was a big day for the women at PITBs (Punjab Information Technology Board) entrepreneurial wing. After months of research they launched a new initiative, Herself-to empower, mentor and train girls in Tech.
Backed by PITB, Herself will solely cater to empowering women to start earning for themselves and play their part in improving Pakistans' economy. Herself envisions to increase the participation of women in leadership roles and in the workforce by training them in different areas; focusing initially on personal development, and then domains including freelancing, content writing, graphic designing, and photography. The objective is to give girls a platform to learn basic tech tools, which can work towards making them financially independent, from home, or wherever they choose to work! The focus will lay in Tech, but domains outside of Tech will also be included in the trainings, according to the demands of the first cohort, inducted after Eid, this summer.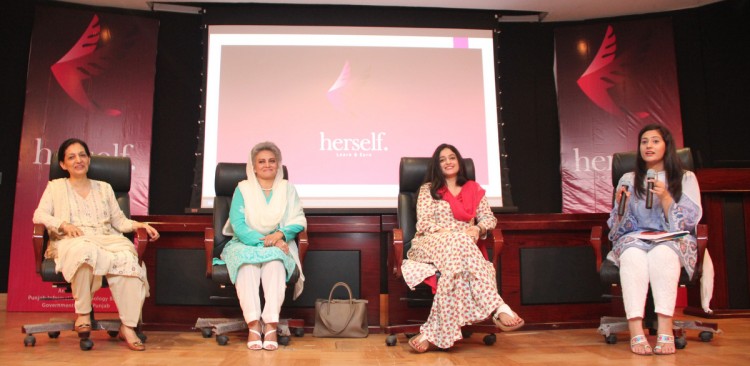 The launch event was a super success, with a full house of an interactive and receptive audience. The girls started by introducing the initiative, how it came about and what it targets to achieve, followed by the chairman of PITB, Dr Umar Saif, officially commemorating and endorsing the event. The second half of the event was what they call, "the Power Panel". Three powerful and successful ladies, namely Seema Aziz, Musarrat Misbah and Nadia Jamil, shared their stories, their motivations, and thoughts on female development and growth in the country, concluding in a unanimous nod towards the beginning of Herself!
The trainings are open to all, and you can be a part of the first batch of Herself – a PITB initiative, by emailing your details to herselfpk@gmail.com
And follow them on facebook.com/Herselfpk and @herselfpk, to stay up to date on their activities!