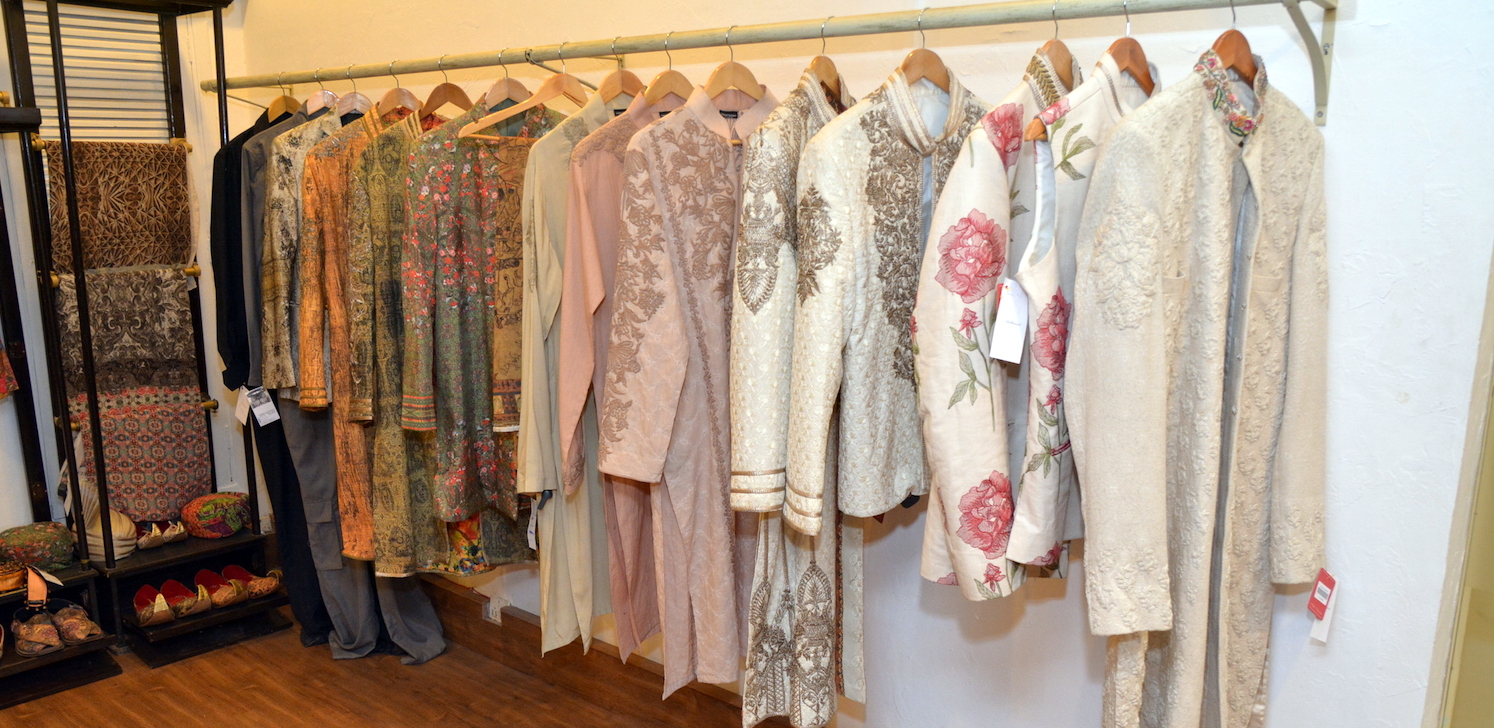 Walking into a white-washed office with large mahogany table overlooking a monitor with CCTV cameras and tower of fashion magazines, I knew Zahir Rahimtoola has led me in a quiet corner to unravel the story behind his self-build empire. His larger than life persona and glistening eyes not only reflected his honesty and passion for his work but also propelled me to ask questions about his business, stiff competition in the market and his constant zeal to innovate and thrive in the Pakistani fashion scene.
Over the years, Zahir Rahimtoola made a slow and stealthy metamorphosis from management personnel to a business tycoon. His name isn't just recognized, but is also respected by everyone in the local fashion industry.
So how exactly did his brain-child, Labels store became the first, one of a kind multi-brand store in Pakistan? "Well…we basically started off as a textile buying house, " Rahimtoola shares, "We used to represent major US importers, we were agents for Columbia sportswear, Urban outfitters and other importers. Way back in 1995 Pizza Hut opened in Pakistan and satellite came into being. We used to ship everything out. We had access to western food, western music, but we had no access to clothing."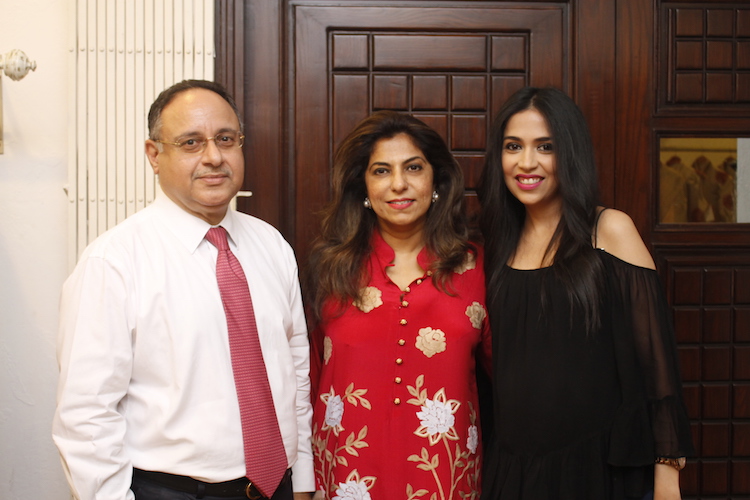 Sherezad and Maha" width="750″ height="500″ />
And that's when the idea of having a multi-label store, emerged.
"The day we opened we made a sale of Rs. 10000 and back in 1996 that was a lot of money, without advertizing or anything. We thought it was just the first day we got lucky, but the second day was the same story and the third day – I was like okay, let's look into it seriously now!" he said. "I blew out the reception area – 350 sq feet and I decided to call it Labels for the simple reason that we were carrying different labels. It was like an export outlet store for different labels."
Extensive survey of the market demand led the newly formed team at Labels to cater to the large pool of women who came in with a western concept of dressing in mind. They started manufacturing tank tops and started their own denim brand which kick-started the process of retailing.
"One fine day we had Maheen Khan shopping over here, " Rahimtoola added, "And she said, why don't you carry my clothes? And that basically got us started into the fashion-retail business. After Maheen, few other designers followed suit. Overtime, Labels gave birth to Sania Maskatiya, Sanam Chaudhri, Maheen Kareem, Zara Shahjehan, Elan – Khadija Shah. With fashion, we also started growing."
But how exactly did a multi-store brand survive for so long, despite having designer's opening their own flagship stores? I acquired to which, Rahimtoola helped me understand the dynamics of Pakistan retail industry, "you see, thing we need to remember is that in Pakistan, unlike any other country, we do not have transient shopping population. Why? Because we have no tourism, nobody comes so we're dependent on the local population for sales. And when you do that, you're fighting a lot of competition. You're fighting the darzi, you're fighting the designer, exhibitions and what not."
He continued that, "for the longest of time that we played a pivot role in the fashion retail scene, but since the last two years, we also have seen a change in the dynamics of the fashion retail market. We were the leading players for a very long time, until Designers opened up. And then Ensemble came about and other multi label stores, but you see none of them have been able to make their mark. There are council run stores like FPL and PFDC, but even then PFDC was not able to survive in Karachi as they opened up twice and then eventually shut down."
So did designer stand-alone stores intimidate Labels?
"Oh, not at all, " shrugged Rahimtoola. He made me understand that interestingly since the past 20 years, Labels has seemed to evolve over time. His team, along with him, had spent large amount of time, exploring new grounds and innovating new ways to survive in the industry.
The vantage point market-leaders have is to constantly use their brains and second guess everything to kick-start any business. "Your antennas are always up so you're watching and studying things at every single time, " he confessed. "Soon enough, we became the niche players. We brain stormed and thought which designer does have a demand, but doesn't have a store in Karachi as yet. And we thought of collaborating with Fahad Hussayn in opening up his studio."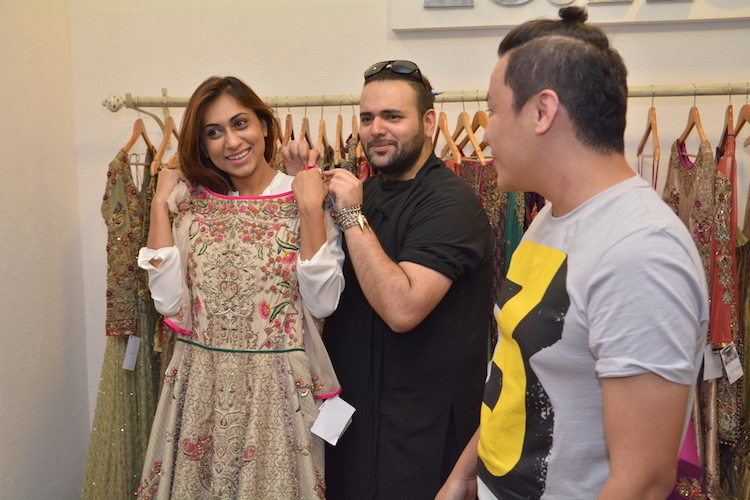 Fahad Hussayn & Mohsin Ali Tawasuli" width="750″ height="500″ />
Our conversation was the steered towards the newly opened studio by the eminent courtier of Pakistan, downstairs. Fahad had spent majority of his time, redecorating the space Rahimtoola rented him, and transform the area into a fashion fantasy, with racks full of Swarovski encrusted couture gowns and uber chic trousseau.
Normally multi brand stores stock specimen collections, but Labels have managed to up their game with introducing Fahad Hussayn to the Karachi's fashion scene. The full fledged studio has blurred the division between shopping here or at Lahore. It gives both the designer and the customer a meaningful experience and interestingly ensures growth and survival of Labels in the market.
While Hussayn and Rahimtoola both expressed gratitude at this new venture, I led the conversation further on to their E-store department. "What we've done is instead of bringing the transitional shoppers here, we've gone to their door steps." Rahimatoola explains, "we've just kept on evolving. 20 years brings in a lot of market experience, which is why even today you see Fahad Hussayn opening his studio with us, there is no other fashion retail store who has as yet taken the big step and opened up a studio for a big-named designer. We see this field as one with phenomenal business and potential. Also, we seem to do very well in this department since we started."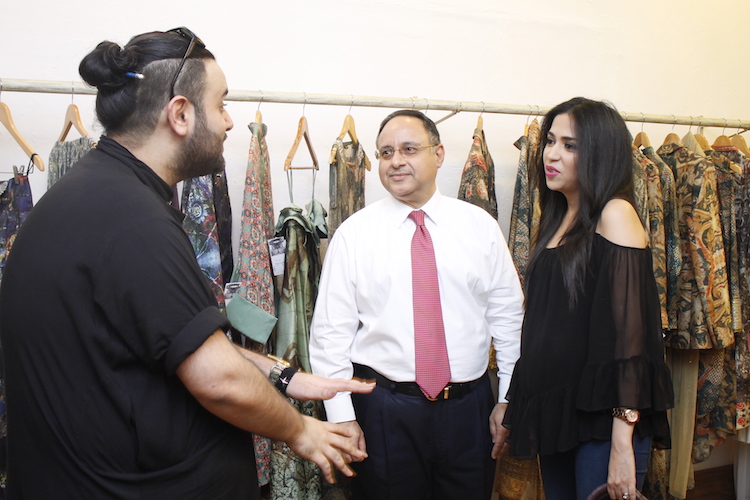 Zahir Rahimtoola and Maha Burney" width="750″ height="500″ />
I was able to fathom that over the 20-year-long journey, Labels has made its mark in the local as well as international shopping market but what's next for this visionary man and his brain-child?
"Not the brick and mortar of fashion at all, " Rahimtoola confessed. "Not unless the dynamics of fashion and the transient population comes in, our entire focus will be on building our e-commerce for now on because that's where the future is at. As for our space, we have given complete authority to Fahad and he can now manage it whichever way he pleases to."
The strong-headed Lahore-based designer, also couldn't be more satisfied with this decision.