All women want a dream home, whether it's a big house or a cozy small apartment, every one of us wants a home that is a reflection of us and whether or not we cook regularly or just use the microwave to heat frozen food, kitchen is that room in the house which is a woman's domain. Recently we have seen a new wave of imported kitchen brands being introduced in the market which goes on to show the increasing demand and importance of the kitchen space in a Pakistani home.
Keeping up with the tradition of pioneering, Interwood recently launched a range of kitchens, workstations and wardrobes all made in Pakistan. With 15 different kitchen layouts specially designed to suit different needs and purpose, Italian kitchen designer Alfredo Zengiaro has outdone himself as far as kitchen practicality and aesthetic is concerned. Alfredo Zengiaro is a well-known name in the field of kitchen planning and home furniture design and is globally acclaimed for his design abilities and aesthetic sense
.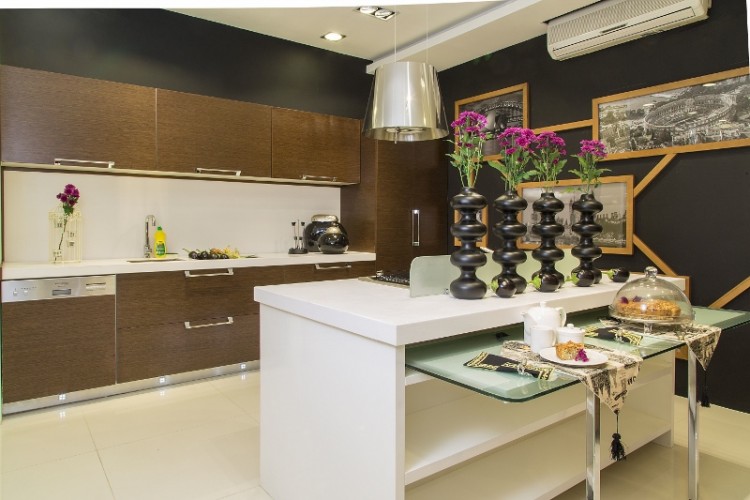 Combined with Interwood's modern production facility and legacy of best quality finishing, the union between the architect and the company has brought out the best in terms of the design and manufacturing, reflected in the Signature Kitchens.
The Smart Workstation range by Interwood has been designed for small office spaces and this beautifully finished, contemporary range is available in a variety of colors, ideal for small and medium sized offices across Pakistan. Interwood also introduced Raumplus, a wardrobe system designed by a German company by the same name, perfect for the walk-in closet, built-in closet and corners. Interwood Signature Kitchen and Smart Workstations range is now available in Interwood stores across Pakistan, with prices starting from PKR: 38367.
Sounds like quite a sweet deal to us considering the arm and leg furniture and kitchen design companies ask for these days, and the Interwood quality and service has no parallel in Pakistan. If you are in the process of making your dream home, then we suggest you better explore Interwood.