The sixth episode of the period drama 'Jo Bichar Gaye' just went on air and just like the previous episode this one was also full of revelations. As always, Wahaj Ali's portrayal of Rumi was exceptional as he keeps winning the hearts of the viewers. This episode was titled 'Writ of the Government'.
Jo Bichar Gaye ep 5 showed peaceful protests that ended violently.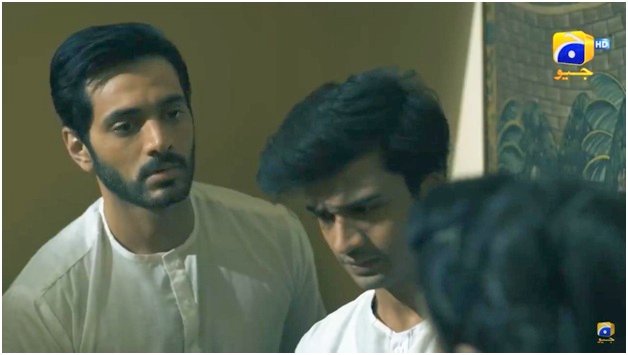 MRS. ANWAR IS WORRIED ABOUT HAROON
Haroon (Fazal Hussain) went off to the protests with Rumi (Wahaj Ali) and Sonia (Maya Ali) and her mother are at home worried sick about him. With the on-going curfew and law and order situation, everything is uncertain and the two of them are very worried for both Haroon and Rumi. When the Rumi and Haroon return, Mrs Anwar (Nadia Jamil) scolds the two of them a lot and tells Rumi she is very disappointed at the way he is acting despite of everything that they have done for him in this house.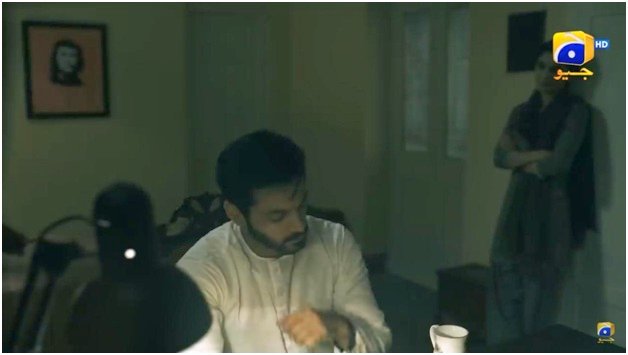 SONIA TAUNTS RUMI
Sonia is surprised to see Rumi back at home and she can't help but taunt him for it. She tries to get information from him and find out what's wrong but Rumi doesn't tell her anything. However, Sonia knows that Rumi is now no longer needed in the revolution as he has already fulfilled his purpose and the party has now discarded him.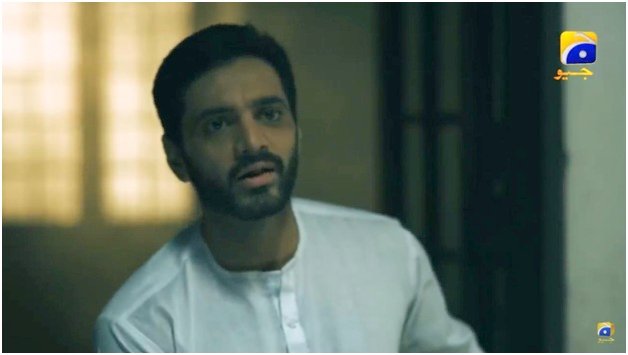 RUMI IS SURPRISED TO SEE THAT THE BENGALI'S ARE USING WEAPONS
Rumi is surprised to see that in the midst of what are supposed to be peaceful protests, almost every Bengali is making use of weapons. He questions, why do we have weapons are we going to war? He is horrified to see that the people he thought were on his side are completely supportive of the idea of using weapons to get their right despite the fact that there are so many students on campus.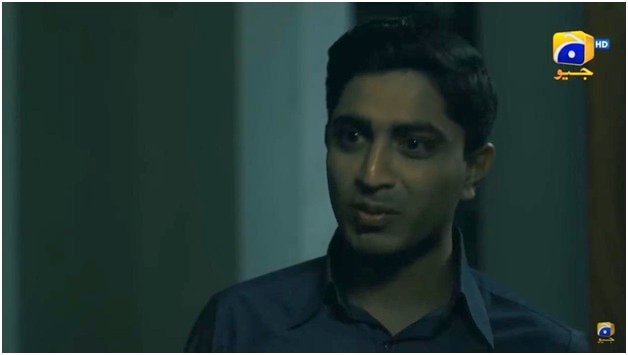 CAPTAIN FARRUKH ARRIVES FOR DINNER AT THE ANWAR-UL-HAQ RESIDENCY
Sonia's mother starts teasing her about the important guest in their house and Rumi sees all of this and is clearly not okay with it. Captain Farrukh (Talha Chouhar), Rumi and Sonia's father (Sajid Shah) sit and discuss the current law and order situation in the country while Sonia and her mother prepare dinner. Throughout the dinner, Rumi is vary of Captain Farrukh.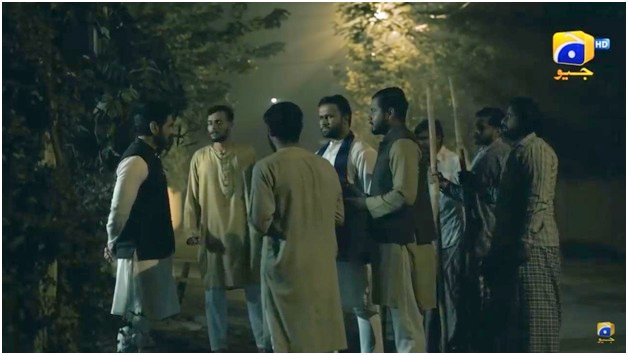 ARMED MEN SHOW UP AT THE HOUSE
Some men with weapons show up at the house as they got information that a soldier is inside. However, Rumi instructs them to go back and that the information they have is incorrect. Due to the uncertain situation, Captain Farrukh is asked to stay the night at their house.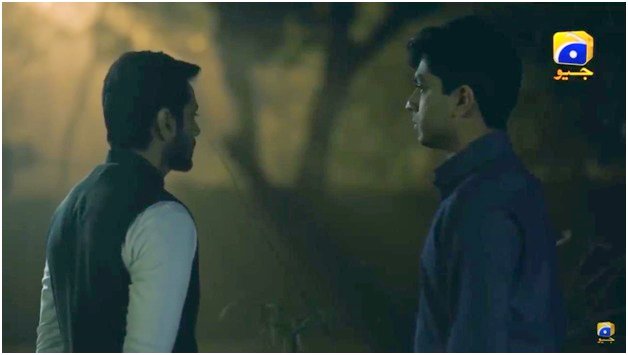 RUMI TELLS CAPTAIN FARRUKH TO STAY AWAY 
Rumi helps Captain Farrukh go back to cant during the night and he also warns him to stay away from them as it's in the best interest for everyone.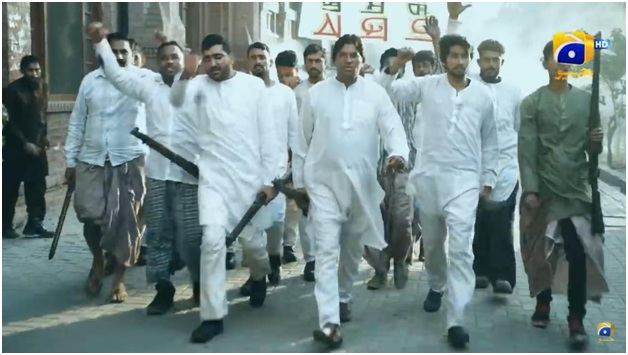 THINGS GET OUT OF HAND
The protesters find the army men in the market and they open fire at the army men.
Talking about performances, Wahaj Ali continues to blow us all always with his role as Rumi. He is head strong yet when it comes to Sonia and her family, he is sensitive and soft. The other characters are also doing very well for instance Maya Ali is doing wonders with her portrayal of Sonia.
Now that the protestors have attacked the army, things are going to go downhill. To find out what happens next keep watching Jo Bichar Gaye every Sunday at 8 pm only on Geo Entertainment.