Having recently stepped into the world of dressing celebrities, we have had the good fortune of working with some amazing people. Three of who are Junaid Khan, Munib Nawaz and Faisal Farooqi, the model, designer and photographer for the recent shoot we styled. Shot at the beautiful Heritage Suites in Lahore, it was perhaps the most fun we have had working.
With Munib's genius we had no trouble creating various looks that are perfect for the man who knows what he wants and knows how to get it! For the flamboyant yet classic man, who is sure of himself and not afraid to try new things when it comes to the way he dresses, Junaid Khan was the perfect choice and carried off all the looks effortlessly.
It's always about substance! Junaid Khan represents the modern age rock star who not only knows how to be the party, he also knows how to show up for one. The whole look revolves around him being the sole medium between the grunge and the finesse like MN. Representing style that goes beyond just fashion, something that is timeless and culturally rooted and globally adapted.
1.  In this look he is sporting an Egyptian blue suit paired with a notch lapel peanut brown gingham print check waistcoat and a crisp white shirt. In this refined look he is breaking the rules of uniformity by adopting the "mankle" or in other words going sockless. This brings all the attention below the belt to his two tone brogues. Many guys fear wearing lapel on lapel but here at MN we are strong advocates of this look. And to finish this look off we throw in a aqua/blue paisley print pocket square.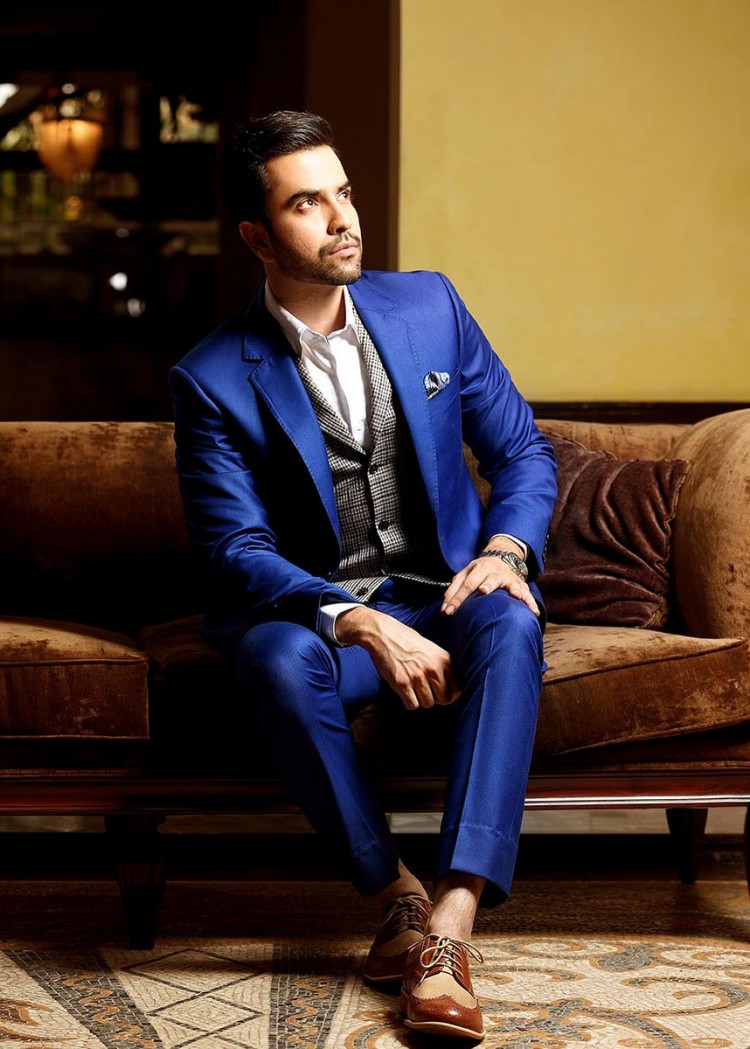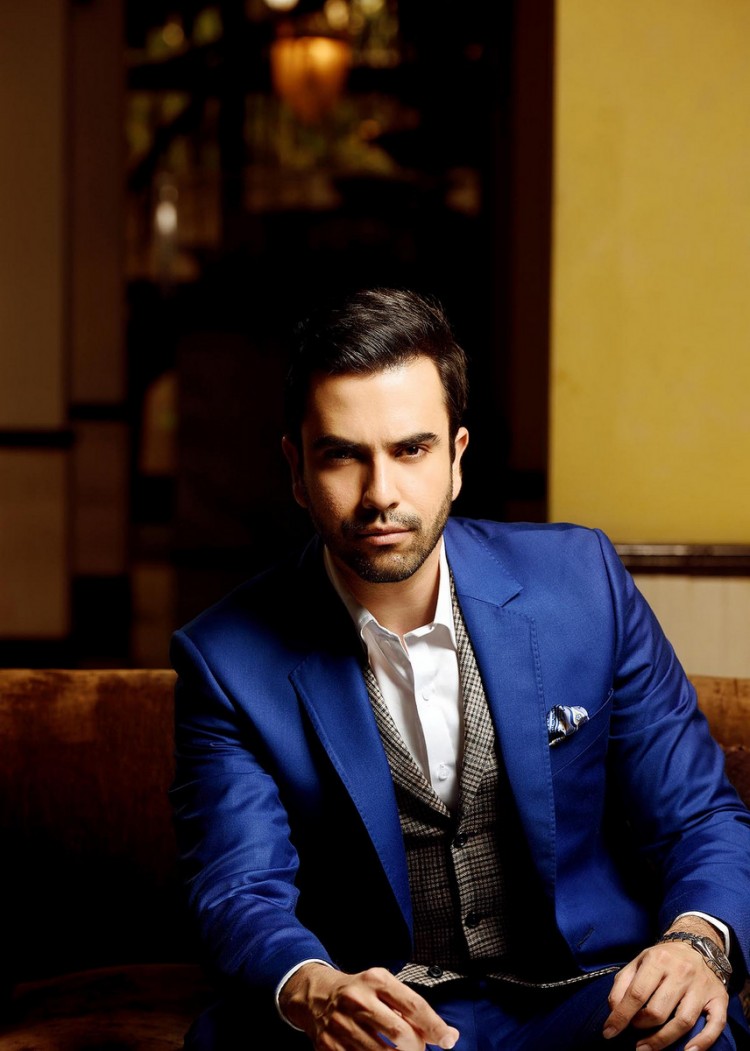 2. The second look features a nail head patterned charcoal grey mandarin suit, this whole look is very uniform and plays with the peripheral imagery of this look. The Hounds tooth pocket square is essential to this look because it stands out in a way that is not too tacky but it certainly changes the way you look at a simple grey suit. The devil is in the details, we wanted to show how a simple choice of pocket square can bring your whole look up.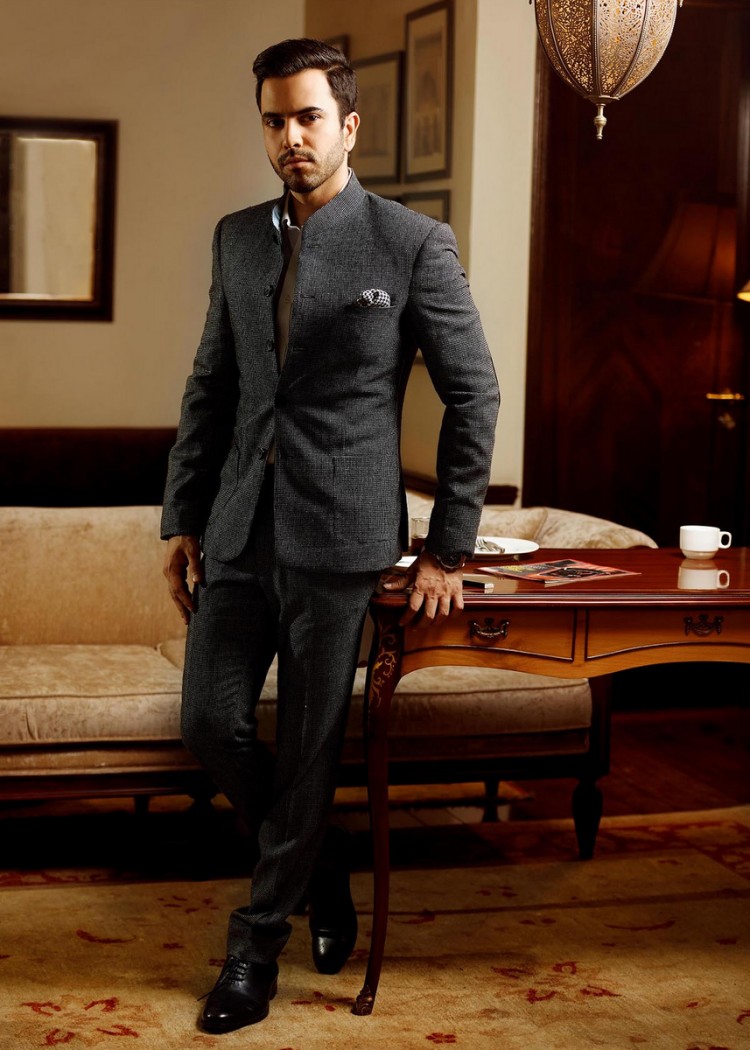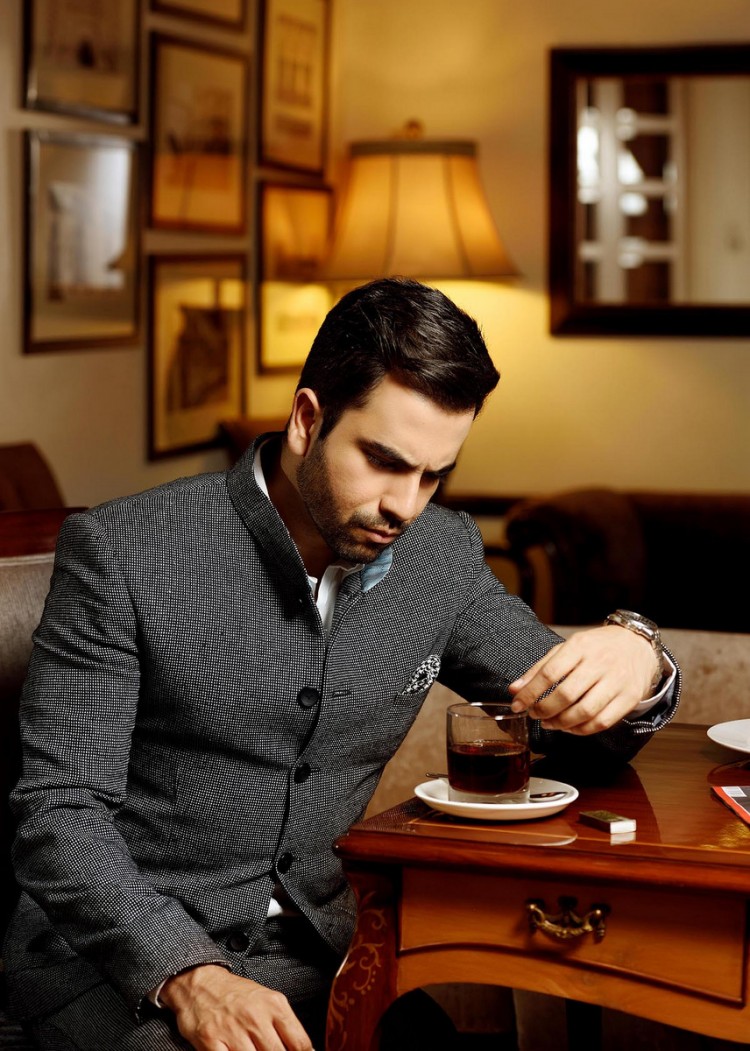 3. Third look is all about keeping it fresh and trendy without giving too much of the finesse away. Following the Spring Summer trend of Burgundy, we paired this sleek fit notch lapel Burgundy blazer with a floral print waistcoat which is giving the whole look a zesty feel without making it lose it's sophistication. Tapered black pants to show off the ankle, along with a white shirt. Dark brown brogues complimenting the burgundy blazer and completing the whole look.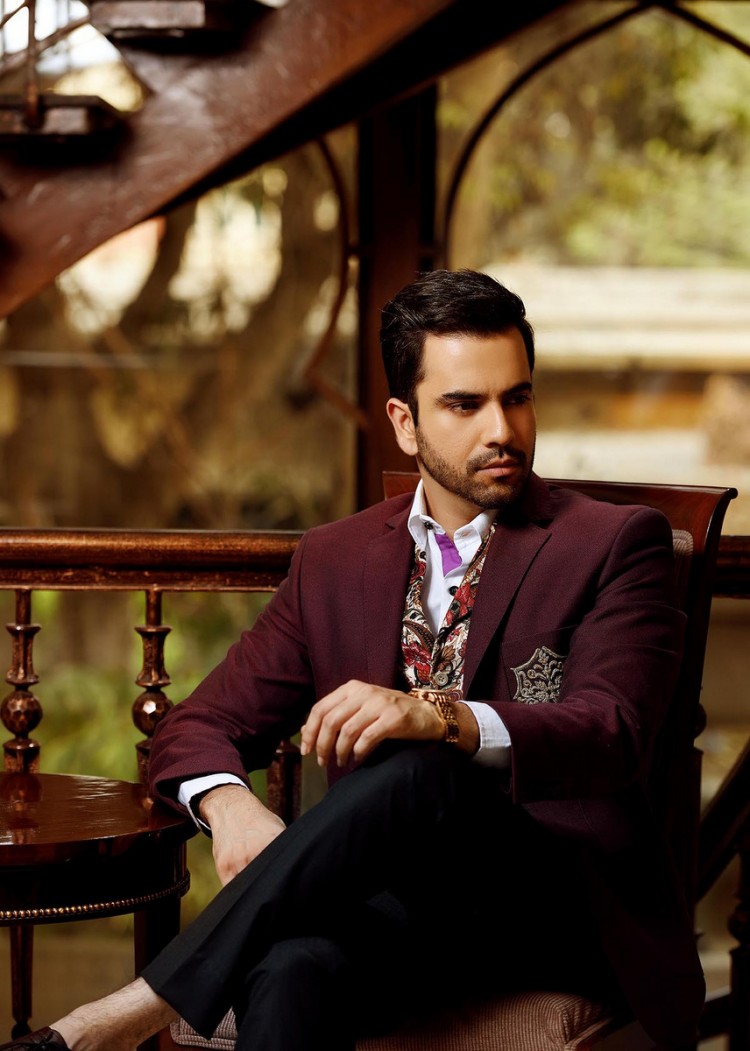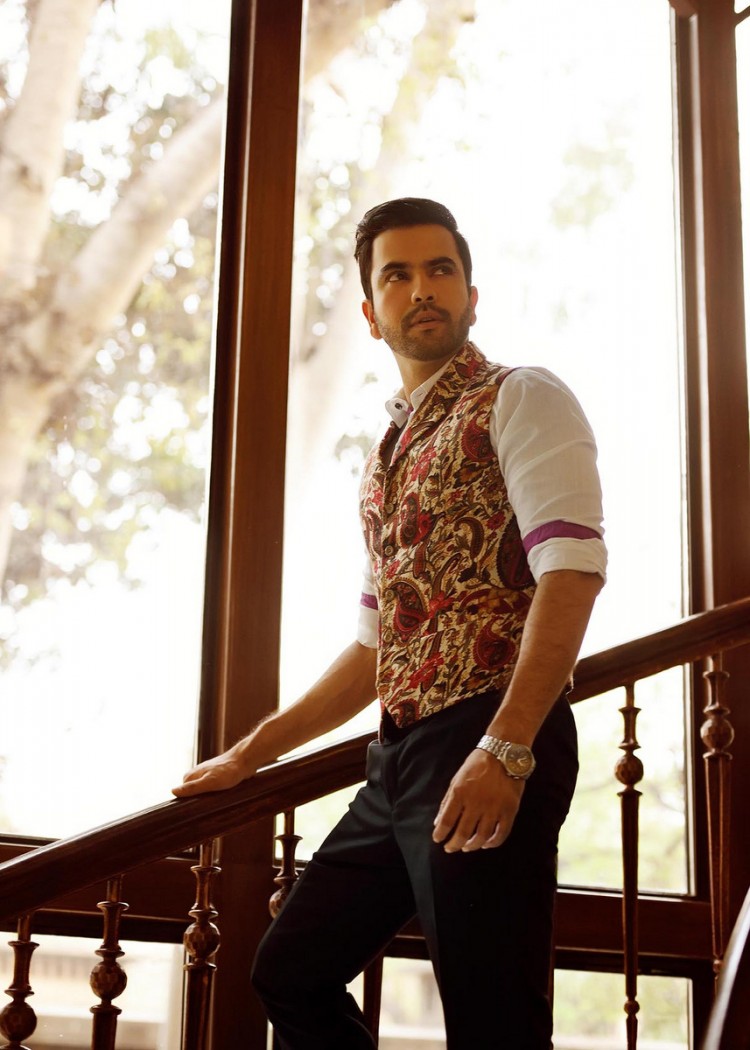 4. A pair of dark denims are a staple in any man's wardrobe, if it's not it should be because of the wonders it can do if paired with a solid shirt and a brown paisley textured suede jacket., typical Sunday Lunch wear. Again notice the floral pocket square standing out.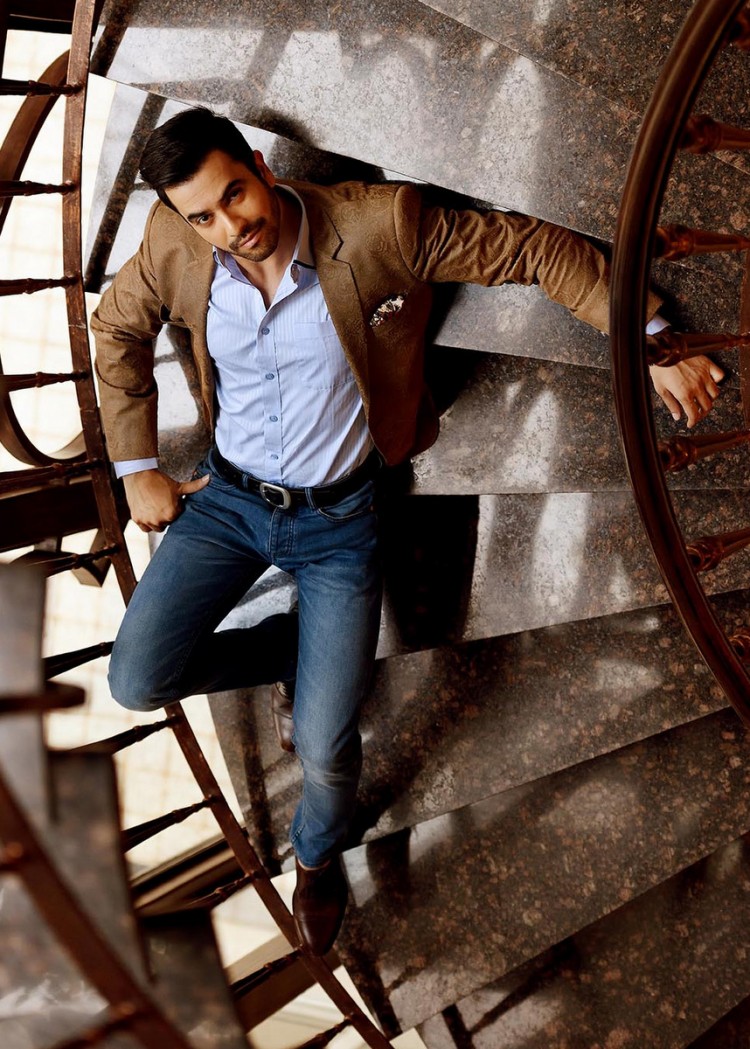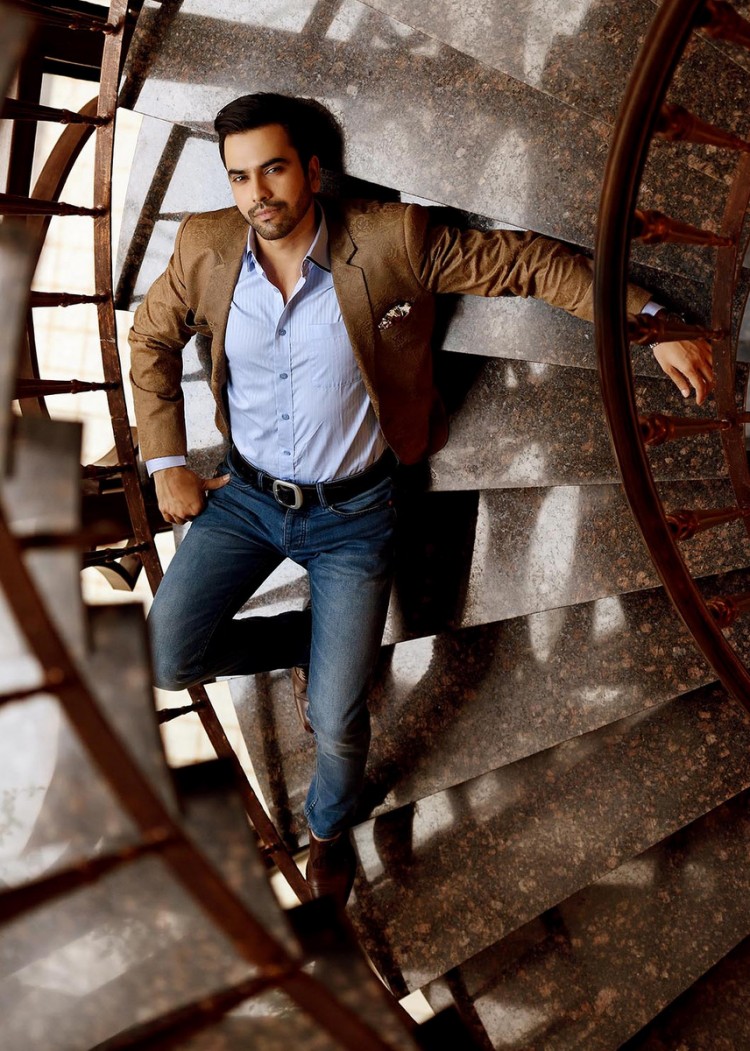 5. If there is a lot going on with patterns on your jacket, like the geometrical half lined print jacket above, then we want you to neutralize it with dark solid colors. Let your outerwear do the talking for you.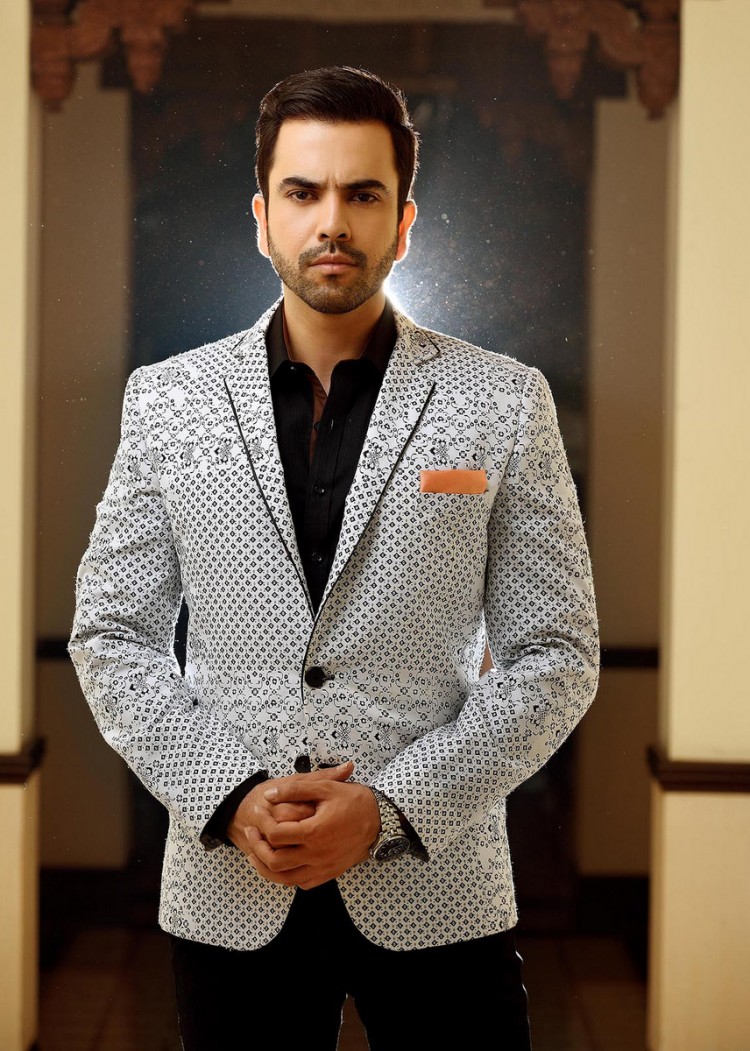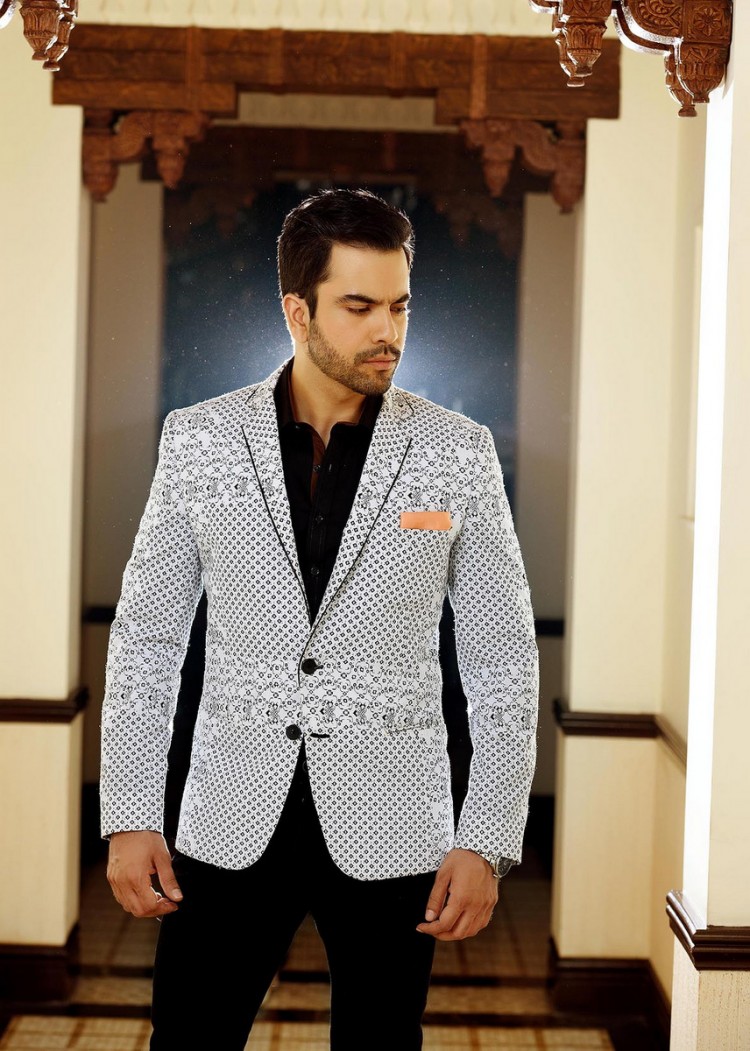 6. Pulling off this look can be tricky, you should opt to keep it simple in terms of accessories and shoes if you want to wear pattern on pattern on pattern, yes that's right. This Navy Floral Mandarin suit comes with a double breasted waistcoat. Perfect clothes the day you decide to kill Mr.Bond.