The Kashf Foundation, founded in 1996, marks its 20 years of providing Pakistan's first microfinance institution solely focussed on women entrepreneurship. During this time the organisation has impacted the lives of over 1.7 million low-income women across the nation.
Kashf has successfully fought for financial inclusion for women and has demonstrated their effectiveness as credit-worthy and sound decision makers. Simultaneously it continues to work on its financial and non-financial services to ensure a positive effect on the lives of women and their families.
In the past two decades of operating in Pakistan, it has disbursed over 2.8 million loans amounting to over PKR 44 billion to help these people set up and expand their micro-businesses to increase their incomes, savings, and standards of living.
At the same time, Kashf has continued to innovate on its suite of financial and non-financial services to ensure impact on the lives of women and their families.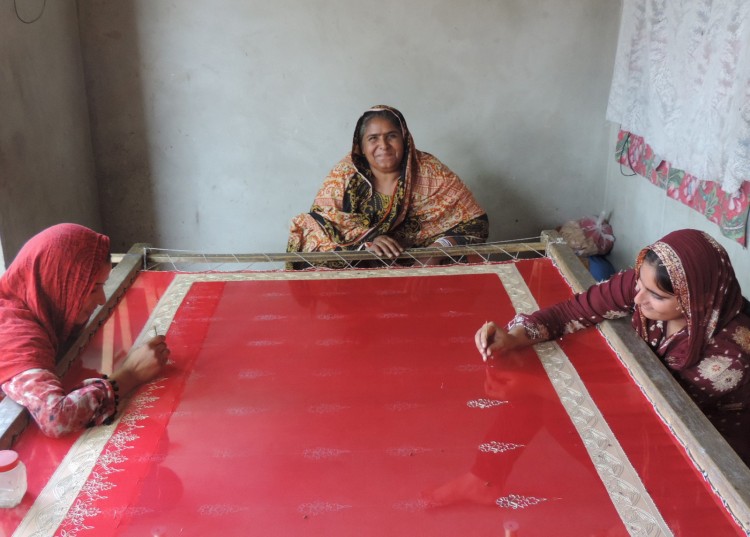 Through Kashf's aid these women have been able to create a safer environment for their families through life and healthy insurances.
They are proactive on addressing community level and social obstacles to women's economic empowerment through advocacy campaigns centred around social theatre, gender justice trainings, and public service messages.
Commenting on Kashf Foundation's 20 years, Roshaneh Zafar, Founder and Managing Director of Kashf Foundation, said "It is in an incredible achievement for all of us at Kashf to be celebrating two decades of socially driven entrepreneurship. The real heroes in these 20 years have been our clients who have persevered against all odds. A fine example would be the story of Asmat Zahra who used to produce school-bags for a middle-man; work was erratic and the wages were low. She decided to access Kashf's capital to start a business and today she produces around 400 school-bags per week and supplies them to multiple cities, earning profits through which she is financially and economically independent. Kashf has been able to set a precedent for financial independence among women, a sense of empowerment and as means to better their income and lifestyle."
To commemorate these two successful decades the Kashf Foundation have collaborated with Pakistan's most iconic fashion designer and philanthropist, Hassan Sheheryar Yasin (HSY), who will be creating a one of a kind 20 piece collection where each piece will represent the twenty year journey of Kashf, using the handiwork of twenty of the organisation's clients.