Having recently moved homes, I am extremely aware of how tricky home décor can be. Trying to find pieces that in addition to fitting appropriately, make a statement is taxing job and incredibly rewarding IF done right.
In an attempt to find to the best of what interiors has to offer in Lahore, we ended up heading to 'The Lounge'. The new store in town, as the name suggests, is a welcome addition to the home décor options available in Lahore and is located centrally in newly built Fortress Square Mall.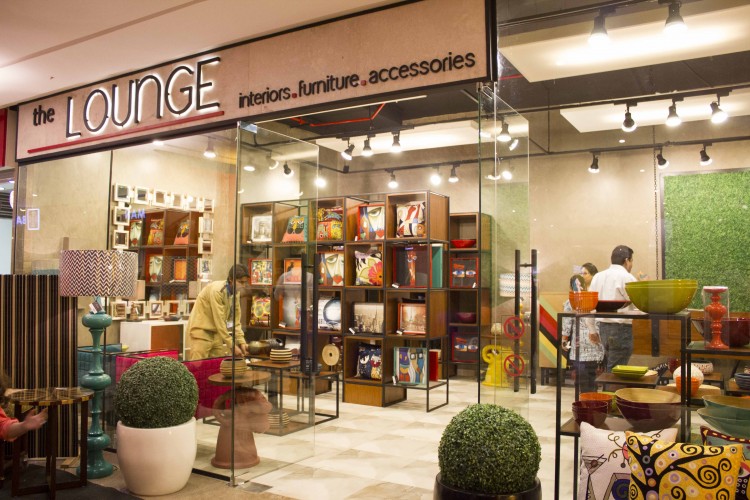 Boasting a variety of pieces, The Lounge, is a unique in offering fabulous pieces at incredible price points. Of late, it seems that all interiors pieces readily available are gaudy and shiny and that is the one kind of bling we are not fans of.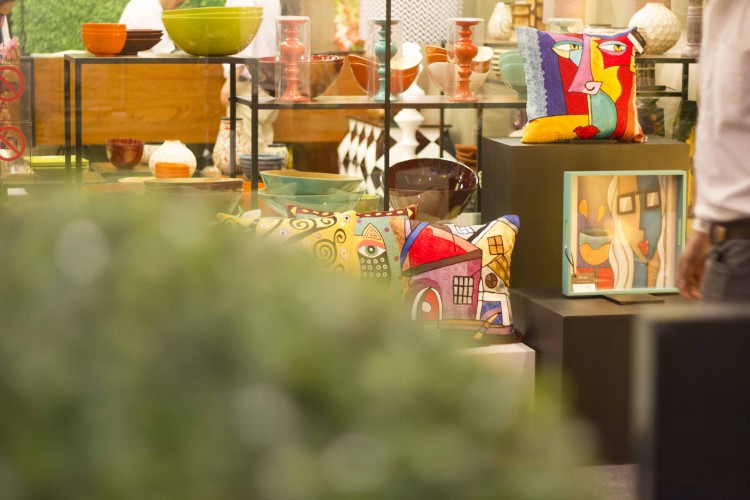 Nyla's philosophy of a room being a conversation starter is spot-on and so are some of her pieces. We especially love the unique array of trays that the brand offers with bespoke finish and bold colors. Other accessories include embroidered and digital printed cushions, leather trays, lamps, candle stands, place mats and wooden decorations. In addition to all this, the brand also offers hand-made contemporary furniture ranging from custom made tables, sofas, a fabulous checkered console, ottomans and more.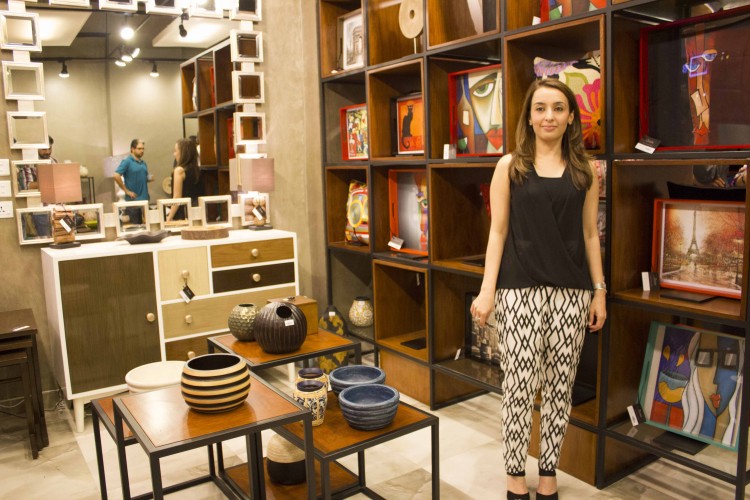 According to Nyla, "The Lounge opened its store at Fortress Square to cater to the mass market. We feel that there was a huge demand for gift stores in Lahore and hence decided to create a perfect stop for any customer when it came to buying gifts for their loved ones be it for birthdays, house warming, anniversary or wedding presents."
Just to give you an idea of the price points, the trays we are talking about range to approximately PKR 3, 600 each. The cushions range is approximately PKR 1500 to PKR 2000. Wooden décor ranges from PKR 1500 onwards. All in all, for adding a bit of life in your room without a dent in your pocket. The Lounge is located at Shop No. 17, Lower Ground Floor, Fortress Square Mall. If you need more information check out the brand's Facebook page: www.facebook.com/theloungebynyla