Social Media has made the lives of celebrities easily accessible to the whole public. Everyone can look up to any celebrity on social media where the celebrities post their personal and professional life picture. Social media has given the power to the public to say anything to anyone by using the power of keyboards. So, when celebrities themselves post anything on their social media handles or if any random pictures clicked by someone else gets viral, they can gather numerous praises. At the same time, along with praises, there are also most criticized Pakistani celebrities who have to face criticism at the hands of the public. The public has no strings attached to them when it comes to commenting and backlashing anyone online so it is really easy for them to be opinionated about anyone. 
Celebrities that Faced Criticism
Mostly, the reason for criticism is actors' on-screen roles while their personal life can be completely opposite to it. Any actress who plays the role of an all-good, eastern girl, but in reality, she finds no trouble in wearing bold dresses. This is when the people could not hold back their opinions and started backlashing the celebrities to which many of them responded with disappointment. So, here is a list of some of the most criticized Pakistani celebrities.
Hareem Farooq's Recent Ramp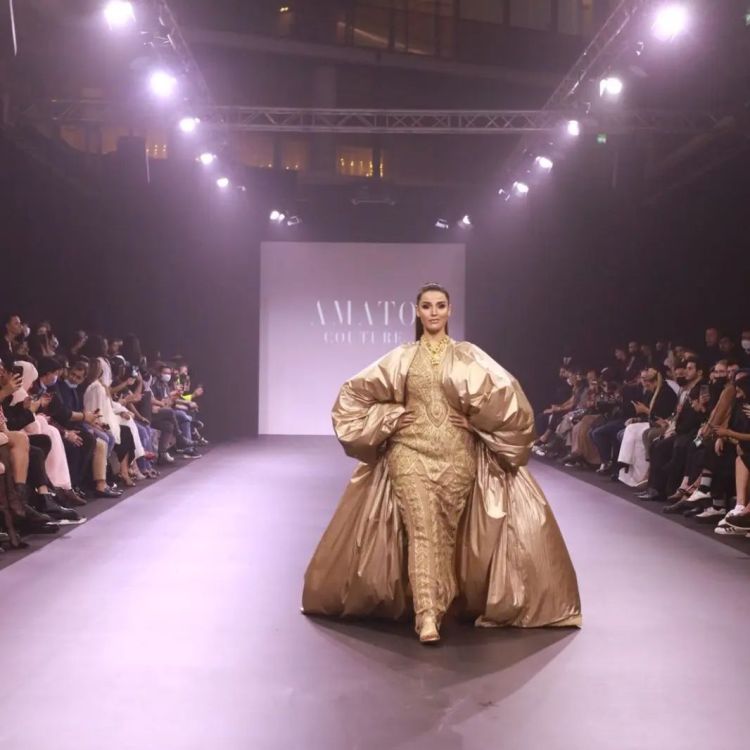 Hareem Farooq has undergone a serious transformation in her personality by cutting down a lot of weight. She had been one of the few actresses without any controversies on her until her recent ramp walk. Recently, she walked in a show for a famous Dubai-based designer who introduced Amato Couture. Hareem Farooq shared on her Instagram about how wonderful the experience was of working on an international platform. 
But, the worst came to her when the pictures clicked by the event's photographer went viral. They instantly took the town by storm when people started criticizing Hareem's outfit. Honestly, it looked less like a dress while more of a large polythene bag of gold colour wrapped around her body. It, clearly, did not suit her but she carried it with confidence. However, her confidence could not stop the public from criticism which was majorly on the art of the designer. People thought that the dress was not for her body type. 
Anmol Baloch and Her Bold Dressing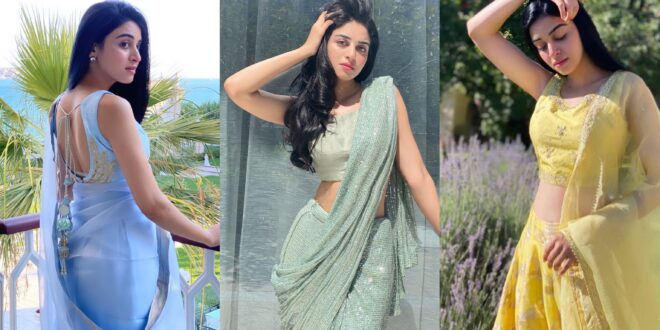 Anmol Baloch is always that one actress who appears on television as a sweet, innocent and beautiful and shy eastern girl. When people, inspired by her real life, take a turn to social media, they get disappointed by her real life. 
She is the kind of girl who feels at ease dressing in western and bold dresses without worrying about the opinions of the public. She has gone through criticism for her clothing as well as her poses. Recently, she posted a picture of her in a Black Saree with a revealing blouse. That picture got so much hate that people accused her of wearing such bold clothes to gain attention. 
Anzela Abbasi's Birthday Bash
Anzela is the daughter of famous actors Javeria Abbasi and Shamoon Abbasi. She has spent a lot of her life abroad which has delved her into western culture. She has also done a few projects on television. But, now she has only resided in being a model for various brands. 
Western culture has a great effect on her personality so she feels comfortable in wearing western and revealing clothes. Recently, she posted her birthday pictures wearing a jacket over a crop top that exposed her body. That picture made people backlash her through their keyboards. People call her style artificial but she seems to care too little about what people say or think about her. It is not the first time she faced this. Every time she posts something, she has to go through the same comments.
Feroze Khan Behind The Camera
Feroze Khan was once everyone's favourite handsome hunk of our media industry. But, his appraising days are at a halt due to his monotonous roles and he is one of the most criticized Pakistani celebrities. He has been choosing limited roles for acting without bringing anything new to the public. Every project you will see from Feroze Khan will be based on his problematic love story or revenge. 
People are now questioning his acting skills due to his continuously irritating same roles. Recently, he shared a picture from behind the scenes of his project with the caption "I trust no one with my shot." This was a blow to a storm of unexpected hate. People started criticizing Feroze Khan on the choice of his roles. They advised him to focus and improve his acting skills rather than being so overconfident of himself. Although this was a normal picture, the amount of hate was obviously unexpected. 
Hira Mani's Saree Style
Hira Mani is an adorable actress who can fill the air with humour and positive energy. In terms of dressing sense, she likes to experiment a lot which surprisingly turns out too well. She has a love for sarees which she tries to drape in attractive ways. But, every experiment could not be successful.
Recently, she appeared in Nida Yasir's morning show with a Saree over a Nike shirt. Yes, a Saree over a Nike shirt! Although, she said the reason for wearing a shirt was that she could not fit in the blouse. But, the public had got a new meme material to let go of so easily. So, she got heavy criticism for her dressing sense. Hopefully, she would never commit the mistake of experimenting in such odd ways.
Hiba Bukhari and Arez Ahmed's Honeymoon Pictures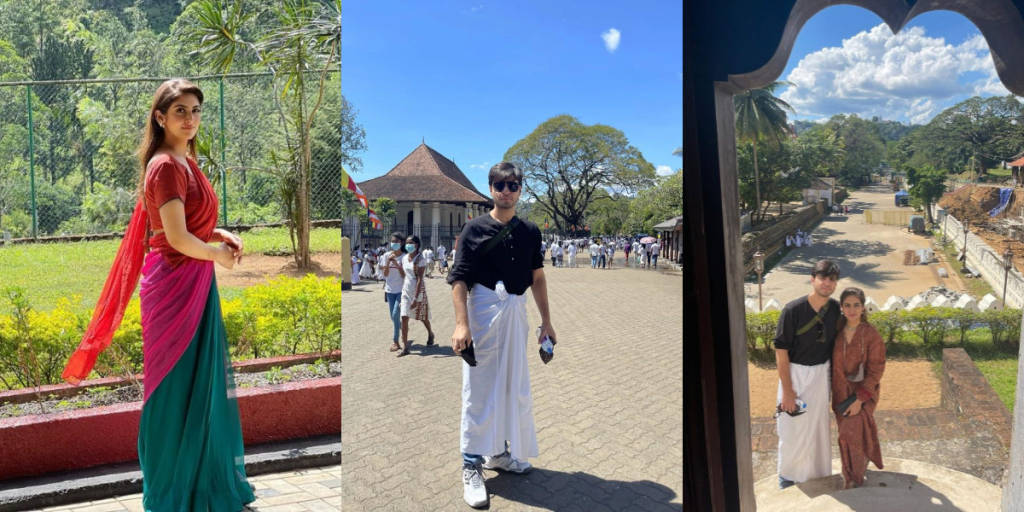 Hiba Bukhari and Arez Ahmed surprised everyone by disclosing their marriage news to the public. But, people loved the couple and their wedding shoots. But, the honeymoon decision brought them under criticism. They decided to go to Sri Lanka where they opted to wear traditional Sri Lankan clothes. 
Not-so patriotic Pakistani took hold of their behind the screen power and started battering them for wearing Sri Lankan clothes. I wonder how these same people are impressed by westerners wearing eastern dresses in Pakistan. But, criticize Pakistanis wearing foreign dresses. But, they seemed to be unmoved by anything the public said and continued to post their pictures.
Ahad Raza Mir's Family Wedding Event
Ahad Raza Mir was recently criticized for not attending Saboor Aly's wedding. People started speculating about the separation of Ahad Raza Mir and Sajal Aly. But, then he posted pictures with his family from a wedding that was not Saboor's. That wedding took place at the time when Saboor was getting married so he could not attend it. But, after seeing these pictures, people criticized him for prioritizing someone else's wedding over his sister-in-law's.
We hope you liked reading about some of the most criticized Pakistani celebrities. Feel free to share your thoughts in the comments.