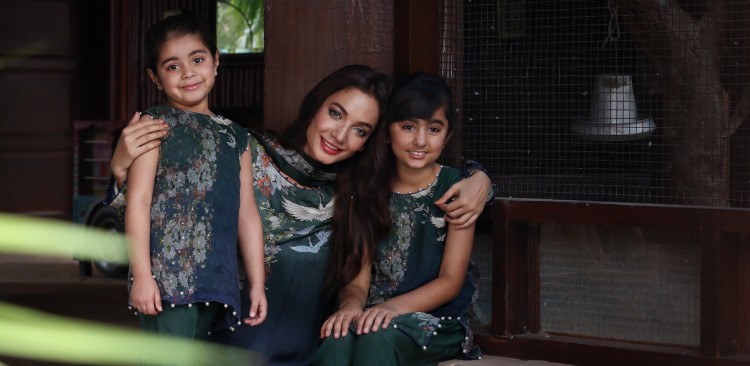 Being a woman is a privilege. No matter from what walk of life she belongs to, she is inspirational. The beauty of a woman is not just skin deep, but lies in the multi faceted life she leads. Whether as a home maker or running a successful career, there is so much a woman stands for, it is truly amazing.
This eid, one such woman, mother of two and a successful entrepreneur, Saadia Asad celebrates the spirit of women by introducing Noor by Saadia Asad Silk Collection, especially designed for the Eid festive season.
The collection includes beautiful digital prints with delicately embellished necklines, a color palette ranging from pastels to darker hues, embroideries to adorn the clothes, tissue silk and chiffon dupattas, from soft floral prints to zestful flamingos, Saadia has poured her heart into this collection, and it shows.
Being an ode to women, the collection also celebrates motherhood and cherishes the bond of a mother and daughter by introducing for the first time special matching outfits for the little girls.
Talking about this unique collection Saadia added, 'A daughter is a gift of love and a mini version of us, so I thought what could be better than to share a mother daughter collection for Eid. These outfits in smaller measurements can also be bought at leading stores.'
The thought is unique, the designs are fresh, the collection has a well balanced variety of colors and styles, but most importantly, it is made with the intent to celebrate women, and it does just that.