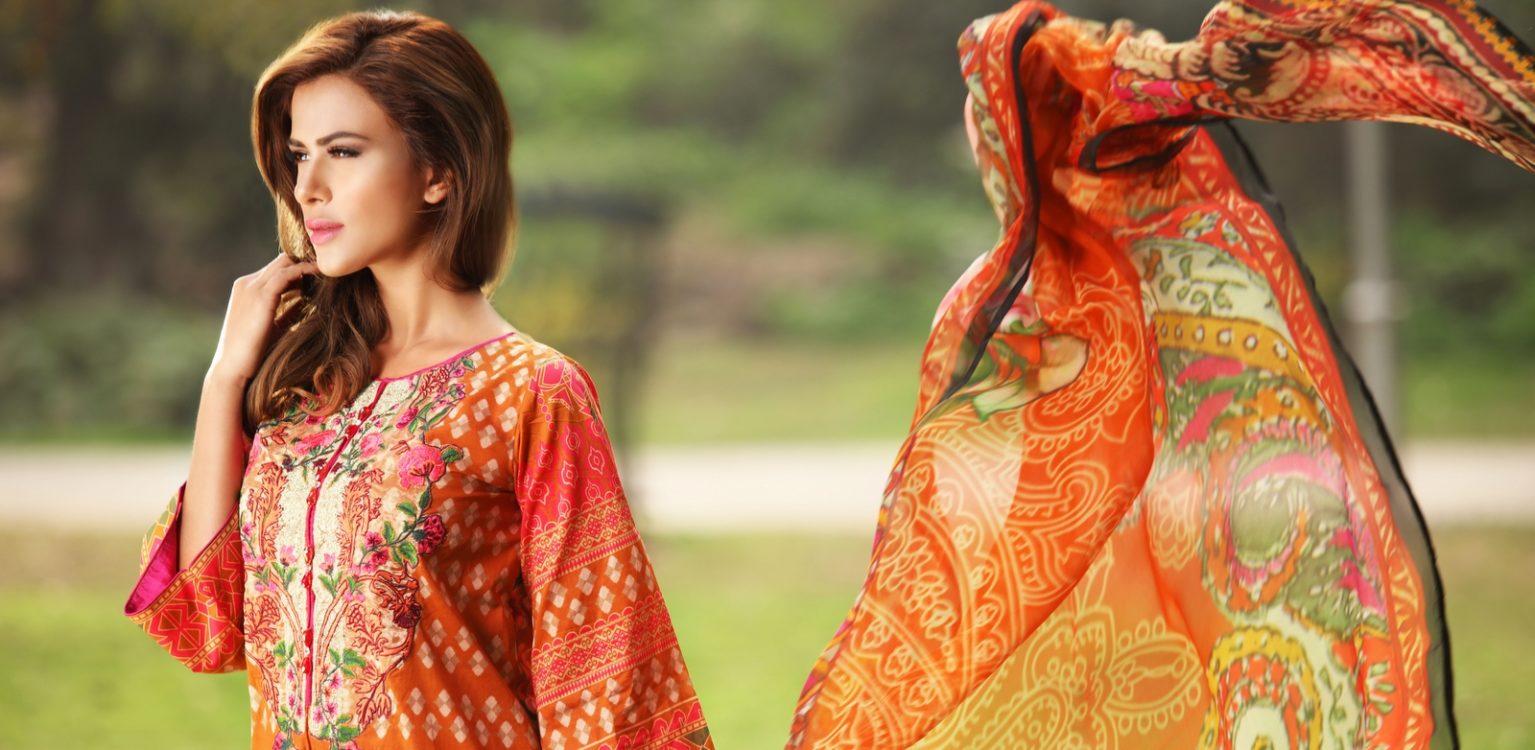 Nourhan Lawn by Gohar textiles recently launched their SS'17 collection nationwide. We have checked out all their prints and hence chose to talk about some of our favorites. The contemporary designs, vivid patterns and detail embroidered necklines gives us the liberty to stitch it the way we fancy.  We love experimenting and therefore are always eager to try out new trends and silhouettes complimenting our personality.
This year's collection is feminine and colorful featuring some exquisite ethnic motifs with silk finish dupattas perfect wear for summers. It also signifies individuality, celebrates independence and embodies self confidence which is reflected in their collection.
We have our top picks from the collection:

Black shirt in bold geometric print, offset with contrasting floral embroidery in shades of red, pink and green. Paired with a black trouser with charcoal grey embroidery and offset with a silk printed dupatta in shades of red, green and orange, with floral and paisley motifs is just the thing for evenings in summer.