The place was bubbling with laughter and giggles, as we made way to the launch carnival of Origins kids. With the retail landscape buzzing with business and brand after brands venturing into the market, it comes as no surprise that another retailing giant in the clothing segment has diversified into the seemingly lucrative children wear category.
Origins, with over 70 outlets already in the country recently launched Origins kids, opening 30 stores on the same day nationwide, making it one of the biggest launches in recent times.
The clothes are trendy and affordable, from graphic tees and polos for the boys to summer dresses for the girls it's a one stop shop for mothers looking for a fashionable solution for the children from 0-14 years. Usually with a dearth of choices in the market, good quality fashionable kids wear has always been hard to find. This is why Origins kids is a welcome addition and many a fashionistas came out to celebrate the opening with their little ones. The event was fun and buzzing with energy. From clowns, to jumping castles, face painting and CAKE for everyone, the launch was about all things fun and celebrating kids.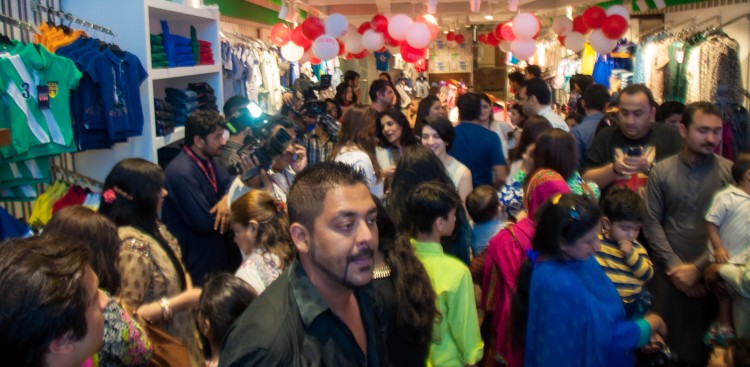 At the occasion Origins director Salman Purvez commented, "Origins kids is an attempt to eliminate the need for parents to shop from abroad for their kids. We provide high quality products at affordable prices"
Given the booming population of the country, it is inevitable that this segment will grow and experience grave competition in times to come. For now, we are very excited to be shopping for our little ones and picking the best pieces for our dapper little men and mini fashionistas.
—-
All photos credit: Areesh Zubair.