Parizaad last episode was more than what viewers were expecting and has left an impact that is hard to forget. It was the first part of the drama when Parizaad's expressions clearly showed the satisfaction of heart. It was like he had finally found something that he was missing out in his whole long journey. While he devoted himself to educate the children of a small village in a far off area, he also planned to make it a permanent part of his future life.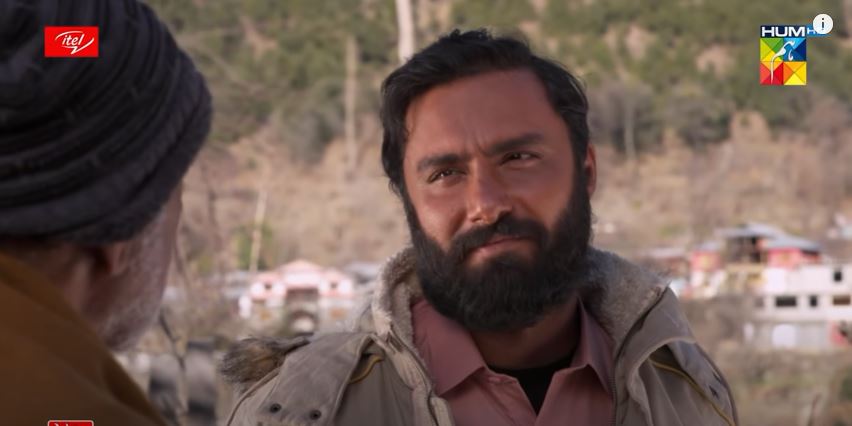 Moving on is not easy, but if it is supported and switched with a purpose to follow in life, things become easy to understand. That's what Parizaad did! He found a purpose to live and put a halt to being selfish by falling in love. It was the day when Master Jee was in good health and visited school after a break. He expressed his concern about the result that was to be declared the very next day and was worried that students wouldn't be able to continue their studies afterwards. However, Parizaad ensured that his dream will be coming true. Here is what happened next!
Parizaad Gets To Know about Mahpara's Success!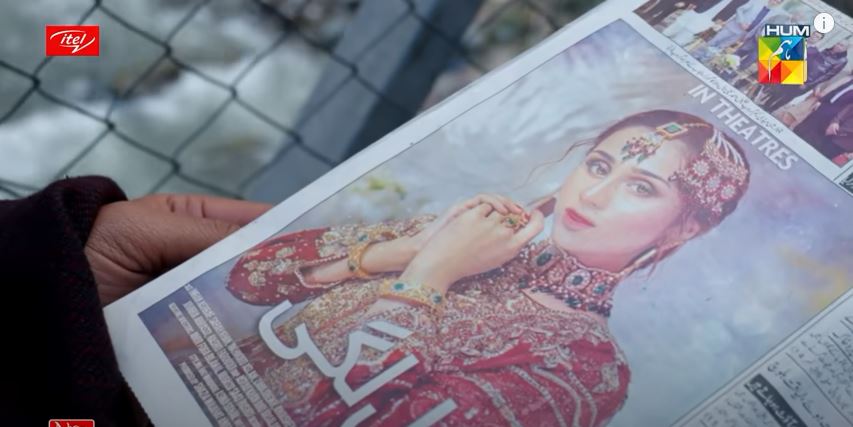 It was when he was out to have a newspaper to check the result of students. The two persons were discussing about Mahpara's film's success and they were seeing an ad in the newspaper. Parizaad checked it out and felt contented that finally Lubna will not be needing to rely on losing her self-respect with such a significant success.
Brilliant Results Bring Treats of Happiness!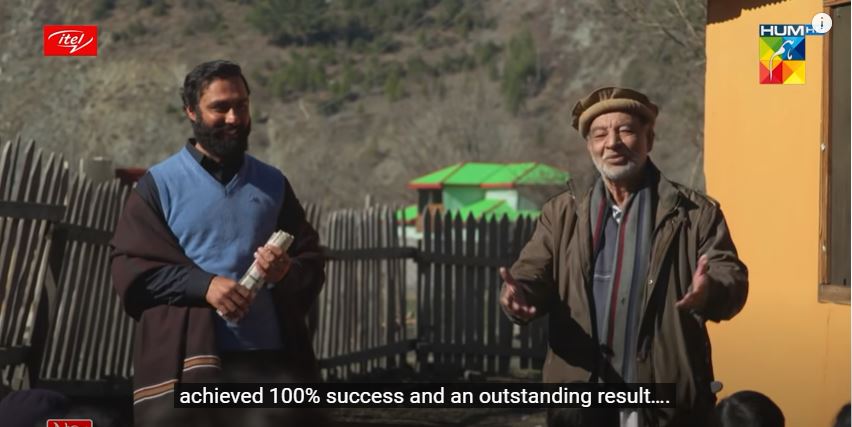 Parizaad announced the result with a 100 percent achievement for all the students marked in the examination. Moreover, the brilliant student Javed made it to stand out as the brightest student across the town and got a huge appreciation from his teachers as well as fellow students.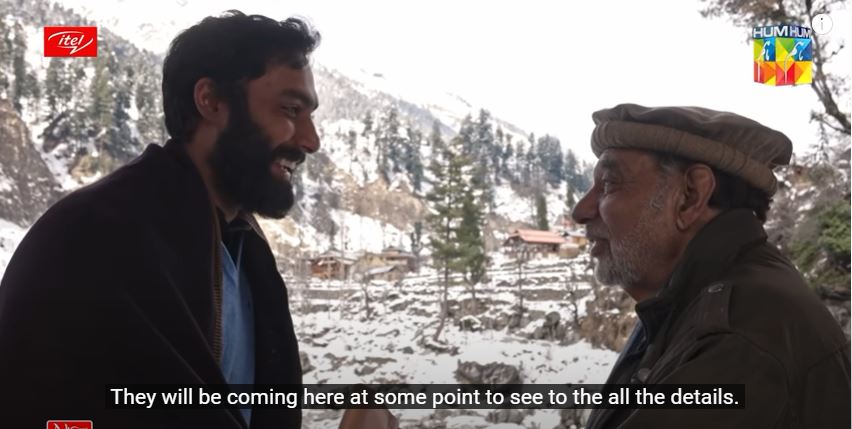 Master Jee told Parizaad that they have got a reward for Javed from government and team will be visiting to appreciate students by arranging a ceremony along with media reporters. At the same time, Parizaad pretended that he talked to an NGO in Karachi named P.Z. Mir Group and they have agreed to fund this school to elevate its level to a primary school. Master Jee thanked Parizaad and gave credit for every positive change in the school to him.
When Parizaad Finally Confronted Sharjeel and Annie!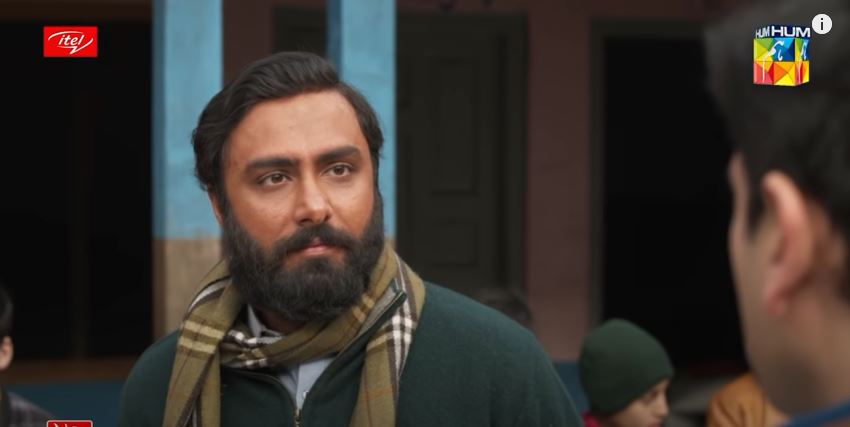 It was all about the matter of fate that Parizaad finally confronted Dr. Sharjeel and RJ Annie despite trying to hide himself in a distant area.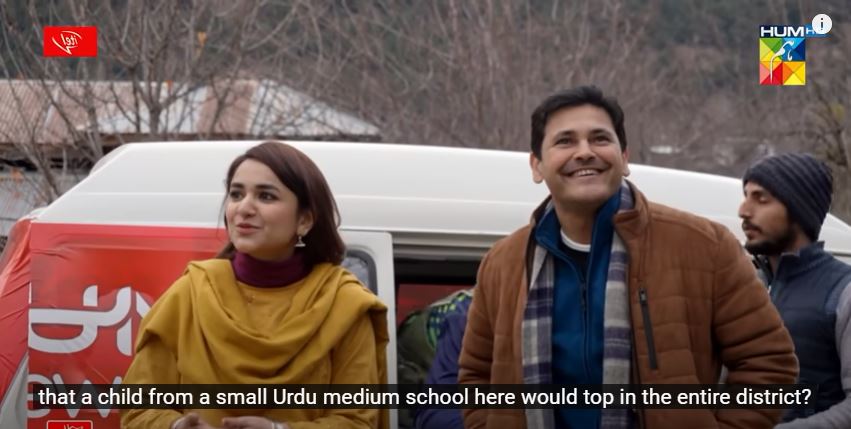 When the government organized prize distribution ceremony for the school students, the reporter who got assignment to cover this event was not other than Annie.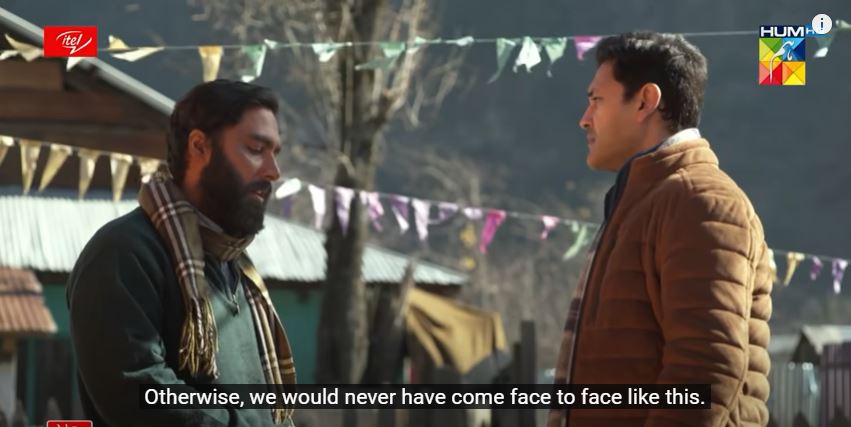 She considered herself lucky to get chance to report such a special event where a student got distinction in exams from such a far off area. At the time of guests arriving the school, Parizaad was standing to welcome them all and suddenly he caught his glance into Sharjeel's. He complained Parizaad for vanishing and leaving no clue of where he is going. Dr. Sharjeel told him how much they have been trying to search him and checked out different guest houses in the area, but he is living here in a small town while serving to educate the students. The two had a heart-warming exchange of mixed emotions including some complaints and commendation at the same time. Meanwhile, when Parizaad was requesting Sharjeel not to disclose his identity to Annie, she came to call Sharjeel for attending the event.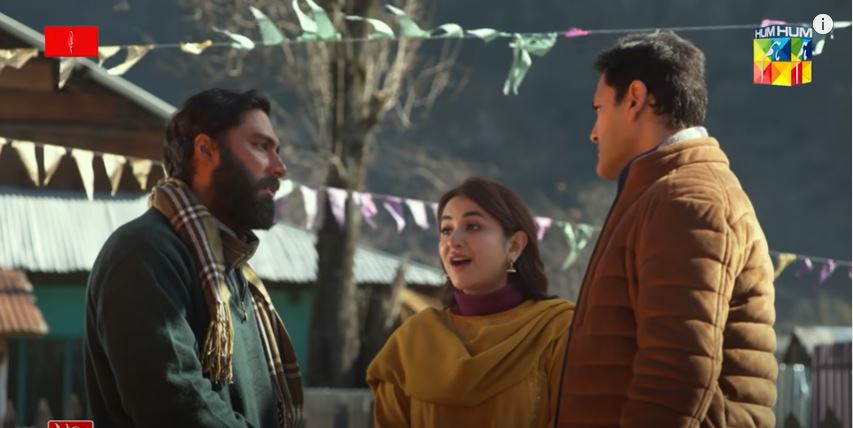 Sharjeel introduced Parizaad as Master Ahmad, who was behind the success of the students. Annie couldn't recognize Parizaad even then because she had never seen him. The statue was destroyed by Parizaad as per his statement, though the previous episode didn't give any clue of it. Sharjeel told Parizaad that Annie can only recognize him with his voice. Parizaad's emotional expressions made these scenes win over the drama story.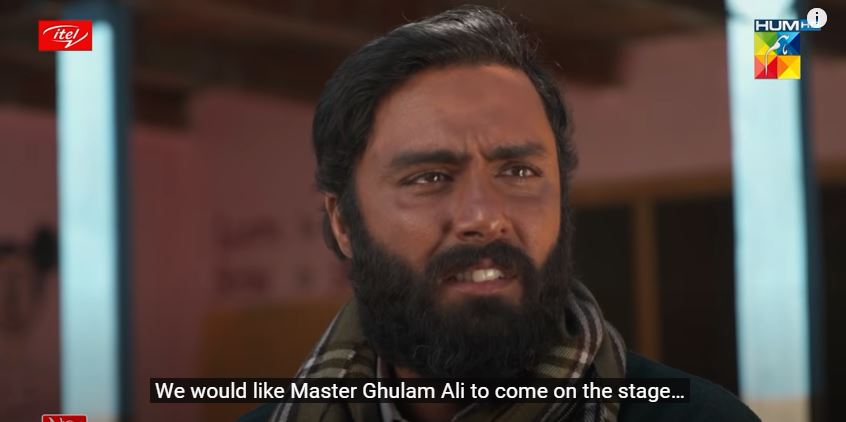 When Sharjeel left, Parizaad made his way to the office to avoid any further interaction with Annie.
However, the situation turned otherwise and he was called on the stage for a speech that made Annie realize that he was Parizaad.
When RJ Annie Heard Parizaad's Voice!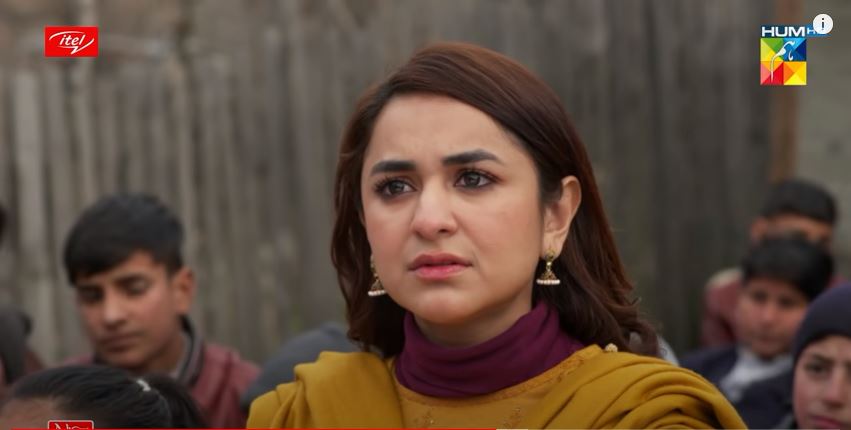 As Parizaad gathered strength to address the students while knowing that Annie was part of that audience, he knew it that this hide and seek is going to end here.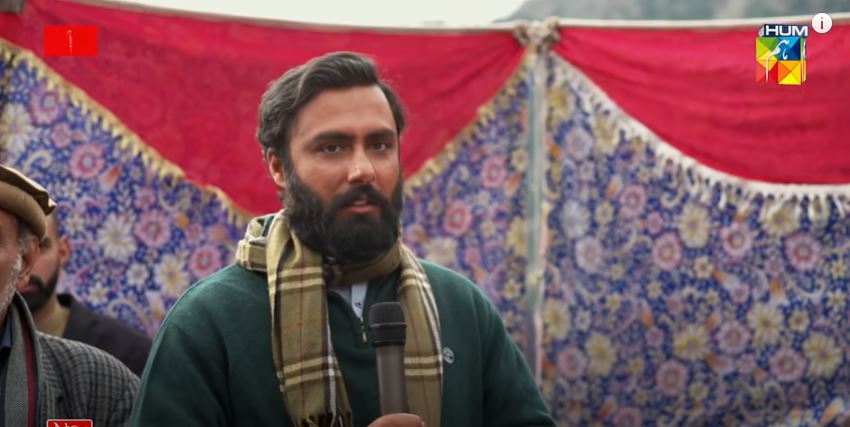 When he started his speech, it clicked in Annie's mind that it was that voice she had been looking for.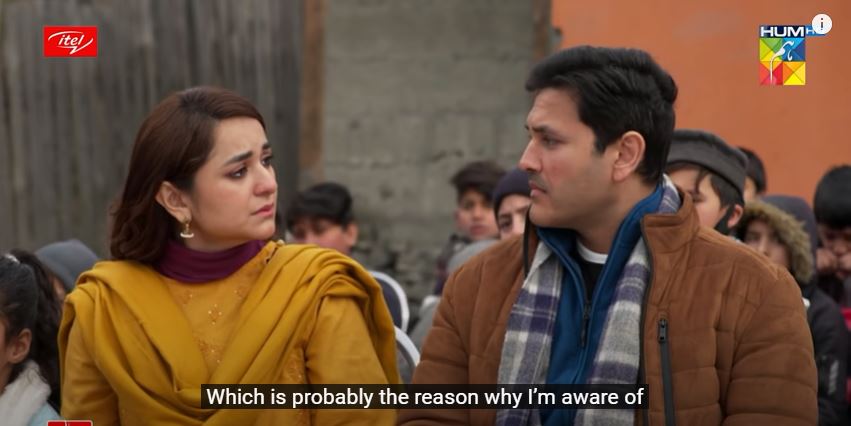 It was Parizaad! She broke into tears and to get affirmation of what she was thinking, she looked to Sharjeel and he nodded. Annie finally found him.
Annie's Interaction with Parizaad!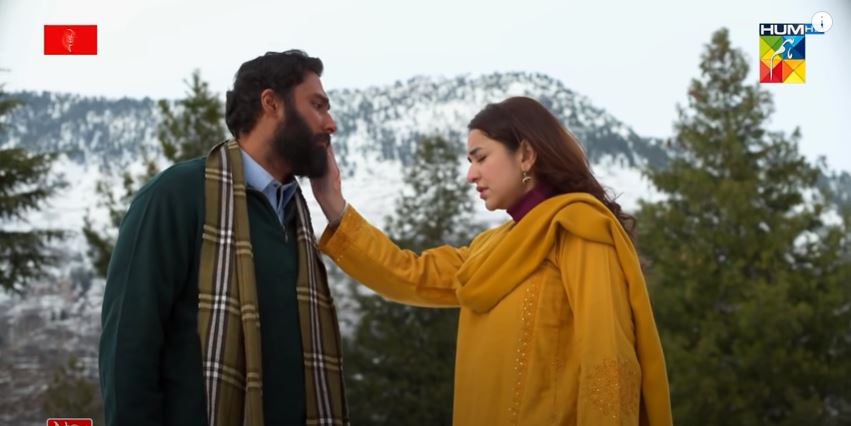 Annie couldn't control her tears when she approached Parizaad for interaction. She extended her hand towards Parizaad's face to feel it as she did while making his sculpture. Her emotions made him feel everything she had for him. It was more like a series of confessions when the two expressed love for each other and the way Parizaad escaped with the fear of losing himself and Annie. He told her everything. Even about the moment when he planned to murder Sharjeel. It couldn't made Annie hate him. She appreciated him for controlling that moment and act. Annie highlighted that Parizaad is not in this world to kill people, but to sacrifice his life for them. Moreover, she assured him that she will be staying with him to accomplish the aims that he has defined for making his life purposeful. Annie said that she loves Urdu as well and will be assisting Parizaad in opening a well-reputed Urdu academy here while continuing to be an RJ by setting up an FM at the same place. It turned out as a happy beginning for the two where they could get to know each other even more while getting rid of the fears to lose each other.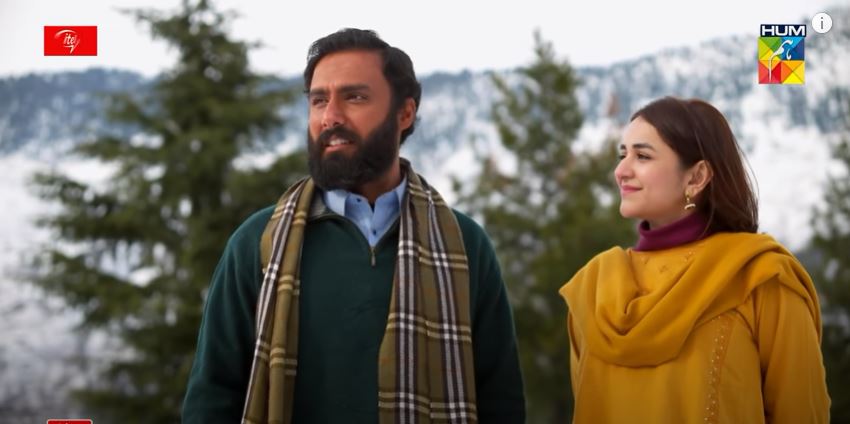 Best and Unforgettable Parts of Parizaad Last Episode!
Check out the key points that make Parizaad last episode a wholesome treat for the viewers:
The emphasis on keep on evolving from the mistakes as a better person.
Giving life a great purpose to follow.
Highlighting the recognition of talent at all levels.
Supporting everyone financially in fulfilling their dreams.
Staying humble even after getting rich.
Leaving evil acts and misuse of authority behind.
Emphasis on the importance of education throughout the drama.
Highlighting and glamorizing the importance of learning and working for Urdu language.
Significance of literature and how strongly it can leave its impact in a society.
The beautiful portrayal of landscape of Pakistan to gain attention from tourists.
Highlighting the significance of paying attention to the schools located in small towns and far off areas.
The breathtaking camera work.
The phenomenal work on expressions throughout the serial.
Watch Parizaad Last episode now!