Yousaf Shahbaz is one half of the 'dynamic duo' behind STRATA featuring him and Saira Ahsan who is also his mother. STRATA by Yousaf Shahbaz is primarily a venture that provides architectural services and works with space design, only that none of what he does is conventional in any way. His projects are all process oriented as opposed to design centric making his end results more evolved in terms of style, technique and materials. He is brilliant and talented, of course, but he is also a lot of fun. We discovered Yousaf's fun & quirky side, during an interview we did with him last September.
Over the years, Yousaf has adopted his own signature style, bold and eclectic, making him stand out regardless of where he goes. What we just love is that his personality comes out in the way he dresses. After all, fashion is merely what is trending but style IS meant to be personal.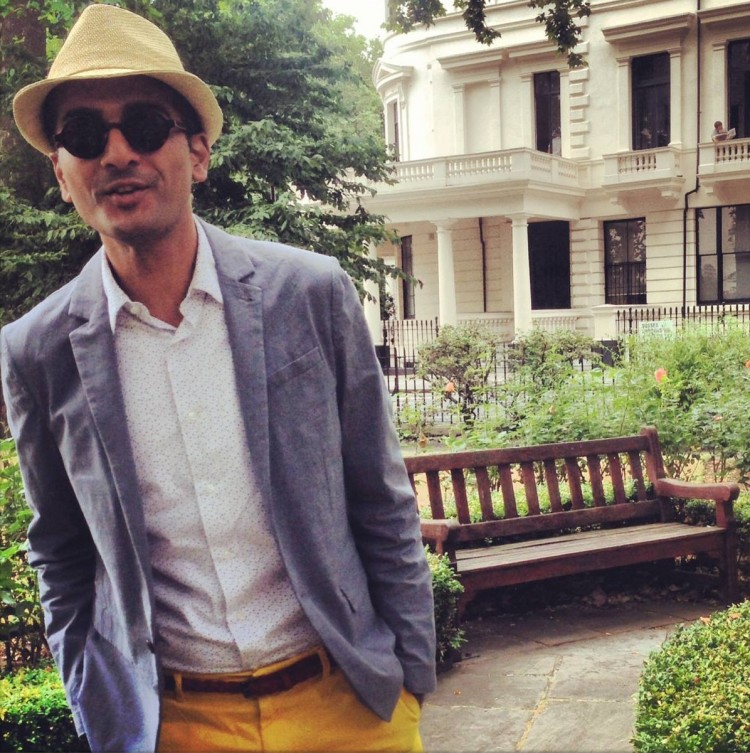 Rewind to PFDC L'Oreal Paris Bridal Week 2014 where we first witnessed Yousaf's edgy attire: a short suit was the chosen outfit for the night, a trend he had caught on to for the past two years. "It's the atmosphere of my office where everything is very casual and fun. So I wear shorts a lot. About the short suit, I make sure that whenever there are meetings or something formal, I carry around a blazer or a jacket with me that makes it all look formal. Which is why I love the short suit a lot. It's the summer staple at the office. "
Like his work, his personal style is dependent on the mood and inspiration as well as the requirement of the occasion. Being an outdoorsy job requires him to be on the go constantly, making shorts a sensible yet chic choice.
"As an architect, I do not want to be defined – there should not be one specific label to describe my personality or my style and I think that is the same way I dress up. It's a mix of everything I am feeling at that moment that defines what I have in my wardrobe. I've been doing a lot of minimal monochrome lately, so my recent purchases have all been grey, white and black."
The man does feel there should be no need to adhere to a certain piece of clothing to save you from a fashion faux-pas. Your clothing must be a spur of the moment decision based on how you feel. "No man's wardrobe can be complete without the WHITE TEES  – loads of them covering all the possible styles, sleeves and cuts" he added.
"Pakistani men all dress in pretty much the same way – the generic designer clad brigade trying too hard which is a bit disappointing. Style has nothing to do with the logos you don."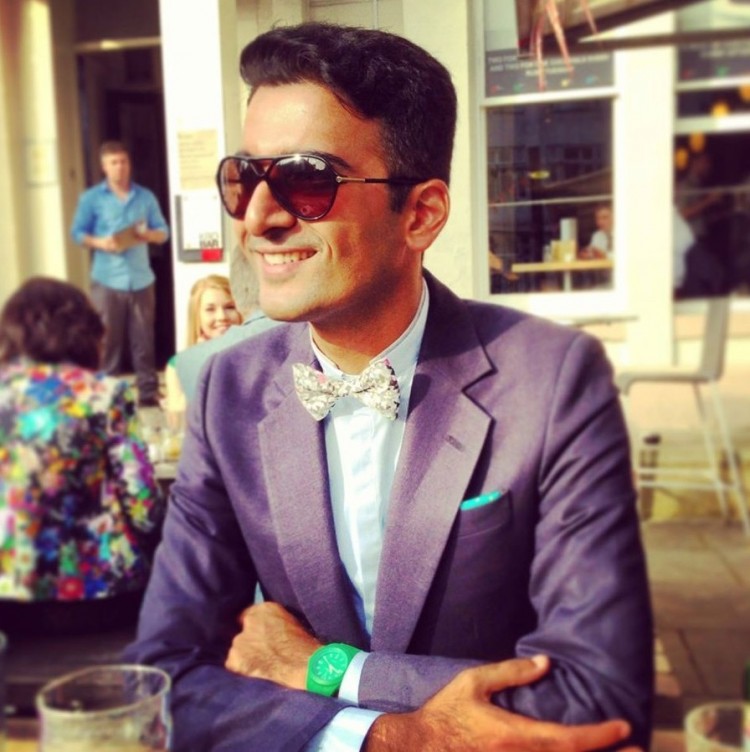 Of course, it is not ONLY about the wardrobe that one has. Yousaf also believes that confidence is key in making your wardrobe work.  "The most surreal outfit can look drab when not worn with confidence. And the most basic look can come out strong when carried with confidence. It is all about not limiting yourself to what you wear. It's about trying what you think is right and wearing it with confidence. Style comes from within. Style cannot be forced. Keep yourself open to possibilities."
Then comes the last but the very real question of 'where to buy?'. Yousaf tells us that his wardrobe usually gets restocked every time he is on vacation – a complete shutdown from the virtual world and his work to relax and indulge in some quality time. His friends come to his rescue, if he has no time for vacation shopping, specifically his friend, Zain Aziz. However,  Bareeze Man and REPUBLIC by Omar Farooq are his preferred local brands, with the latter's work on par with the international designers. (P.S He has recently done a shoot for REPUBLIC by Omar Farooq too!)
—-
Exclusively for SiddySays by Haseeb Sultan of The Paki Boy