This much is true: Nida Azwer produces bridal designs that are the emblem of class and elegance. She recently showcased in Los Angeles at the DIL LA Couture & Charity Gala where she also took orders for her bridals in person. Considering her signature style, we are expecting some stellar ensembles from her. This is what Nida Azwer has in store for us the PFDC L'Oreal Paris Bridal Week 2014: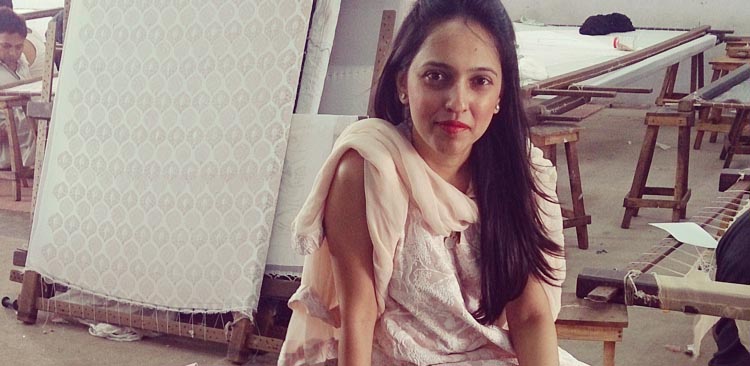 We are kicking off our coverage of the #PLBW2014 with a brief interview with Nida Azwer. The lovely designer speaks to us about her design aesthetic, what to expect at PFDC Loreal Bridal Couture Week and what she intends to do after. Read it all here:
What is your design philosophy?
Nida Azwer Atelier design philosophy is classy and chic. We are known for our classical and vintage design elements that we infuse with traditional crafts.
What is the key bridal trend this season?
Farshi ghararas with jackets and classic shirts.
What is your inspiration for the bridal presentation this year?
This year I have taken inspiration from the famous poet Ghalib. The collection titled 'The Ghalib Collection' is inspired by Mirza Ghalib's love of poetry and mysticism was well known in the Mughal Court. This collection also portrays my love for Mughal culture where I have worked with beautiful fabrics such as lame, tissue, brocade, silks and incorporated different techniques of embroidery to give the collection a feel of grandeur and luxury.
How is this collection different from your collections before?
The colour palette is completely different. It's these lovely soft colours with accents of teal and navy. Shorter jackets and short shirts with classic Farshi ghararas. All intricately hand embroidered and paired with resham embroidered chaddars to complete the overall look.
What are you personally most excited about?
I'm excited about each and every piece from this collection. It has taken months to craft it and I'm loving it.
What should we expect to see in the show?
Beautifully embroidered Farshi ghararas with shorter shirts, jackets, our signature angharkas paired with lovely hand embroidered chadders.
What are you doing immediately after the Bridal Week?
I hoping to go on a holiday!!!!!