Selina Rashid Khan is the Chief Executive of Lotus Client Management & Public Relations – Pakistan's first dedicated lifestyle PR company and the co-founder and Director of The One Lotus Agency – Pakistan's premier talent management agency. She had her schooling at LACAS after which she read Politics at the University of Warwick in England with a distinction.
Following graduation, she worked at Avalon Public Relations, a comedy and television-based PR company in London for several years before she moved back to Pakistan in March 2007.
In September 2007 Selina Rashid set up Lotus Client Management & Public Relations, Pakistan's first PR company dedicated to art, culture, lifestyle and entertainment. This is the company's landmark 10th year. In 2016 she co-founded The One Lotus Agency with her husband Rizwan R. Khan. She is the first Pakistani recipient of the prestigious PR News top women in PR global award and the first to have Pakistan recognised on the international public relations map.
SS: How did you end up in PR? 
SR: By accident! I was in London on vacation when my mother and elder brother suggested I take a stab at finding a job in London during my 2 week visit. I had just read politics at University and was at a loose end: I had an interest in marketing and communications and my brother Hamid suggested I apply to marketing posts: I then made a CV in a day, mailed it out to all and sundry.  I was fortunate to receive a call from Avalon, http://avalonuk.com/, a fantastic talent management, live promotion and television production group. I was placed as a Publicity Assistant for the Hugh Hefner birthday Tour of Europe. And that is how I came to work in PR.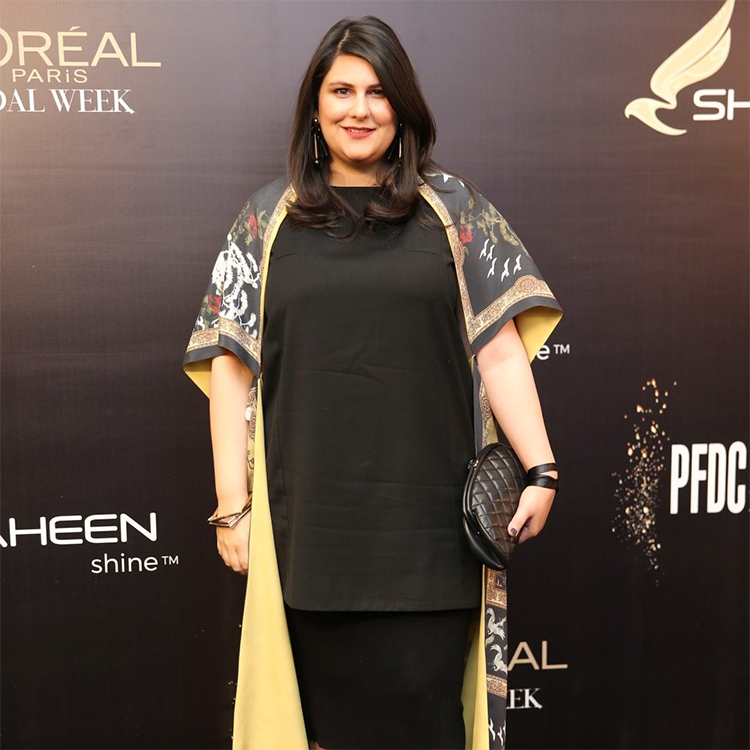 SS: Describe yourself in three words
SR: Intuitive, Sensitive and Disciplined.
SS: How has social media affected PR?
SR: Social media has added a new extension and dimension to the concept of digital PR and marketing. In that sense it has broadened the strategic possibilities and reach of PR and is an exciting medium that many are keen to use, explore and dominate. It is constantly evolving and to that end I think the challenge for PR practitioners is to stay ahead of the evolution, or at least alongside: the pace of PR, in terms of ideation and execution therefore just got that much more demanding. Globally, the relationship between social media and PR is also going through a period of finding the ethical boundaries between editorial versus advertorial content and the credibility of the latter.
I am, however, cautious about how much influence is placed by brands on the dominance of social media; particularly in a developing economy such as ours where social media reach is limited to very specific SEC's. The current battle of the brands to dominate digital at the cost of more qualitative advocacy I fear is myopic.
In terms of the PR business and industry: in the past 2 years or so, I've come to know and interview lot of young men and women who have interpreted PR to be one big social media party, where you get to go to loads of events, borrow great clothes, be photographed and seen everywhere. A lot of this is owing to their only exposure to PR being what they see on social media or then their desire to be on social media: Such is I suppose the pitfall of social media whereby one is only ever consuming quick snapshots of different disciplines – and the belief that if you consume enough of these snapshots, you know it and can own it.
SS: What are the challenges you face as being a successful woman in PR and how do you push yourself through tough times?
SR: To always have a solution oriented mindset. I only ever allow myself to dwell on the problems for a limited time period.
The bigger challenges I face are mostly as follows:
Challenge #1: For people to appreciate the power of a team as opposed to only wanting to connect with the owner of a company:
Solution: To always put my team ahead of me: if people want to work with an individual over a team, they then usually realise Lotus isn't the right fit. And we are ok letting go of the business to be honest.
Challenge #2: HR: Good people with genuine commitment to developing the PR industry.
Solution: I am very lucky to have my core team who make sure the pillars of PR stay strong. And I am still trying to develop a better infrastructure and framework to bring longevity.
Challenge #3: Creating and having people respect the boundaries of time and involvement I set as a working mother.
Solution: Priortise. Work more with those who respect your rhythm and be flexible enough as a person to respect the same in others.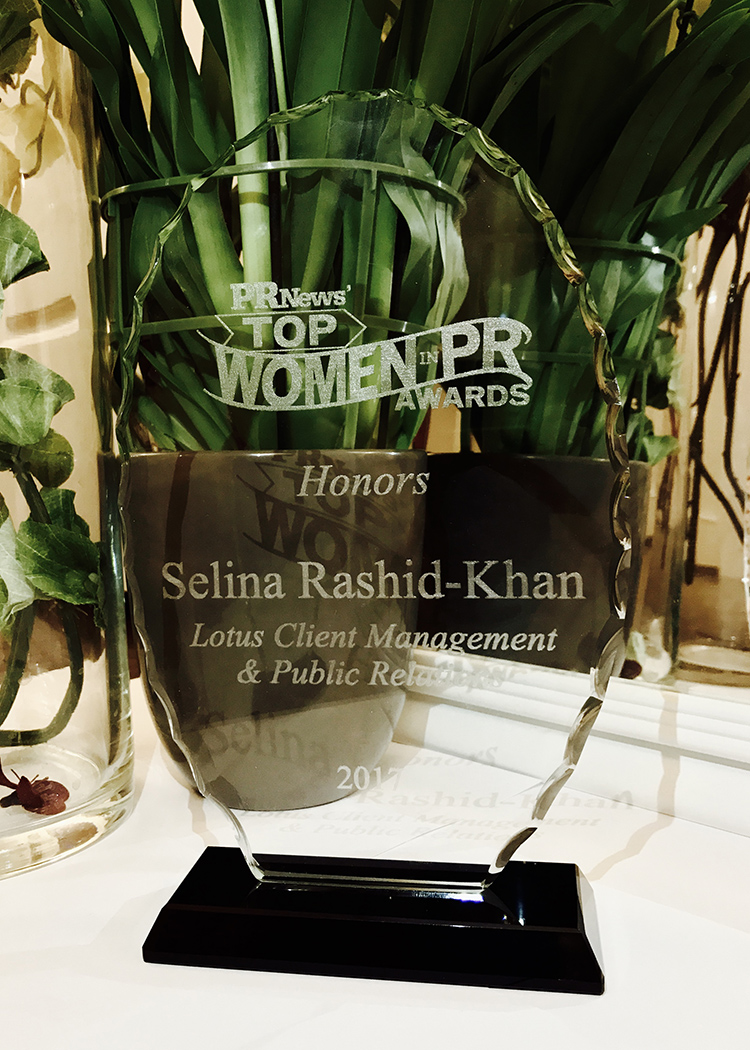 SS: Do you consider yourself successful?
SR: Well, No and Yes.
Yes, because it is the 10th year of Lotus and that is a very big milestone for me. I started Lotus with a 100,000 rupee loan in a store room with my college laptop and 1 client: last year we won a global award and this year we were given the opportunity to represent the Mayor of London Sadiq Khan in Pakistan. As an entrepreneur, and as a woman, I very much value my personal and professional growth.
Yes because I am a proud mother and wife, daughter and sister and all of us are incredibly close as a family unit.
Yes because I believe strongly in ethics, values and integrity. Because I have never disrespected myself or my chosen field of work by lowering my values for a quick buck or an ego boost.
But also No, because I also know there is a lot more innovation and growth to be done. I also want to eliminate bad or unfulfilling work from our vernacular.
No because I still have a long way to go to build an institution out of Lotus that stands on its own feet with or without me.
SS: How do you achieve work/life balance?
SR: I don't…! Whether I like it or not, my work has become my life and my identity. Ask anybody other than my childhood friends and family, my name is saved in their phones as 'Selina Lotus'. However, holidays with my family are essential for me. It gives us complete one-on-one time. I don't compromise on time off with my family to travel and bond. I also try (massive struggle) not to get involved in calls and messages for work after a specific time – as that is time for my family and I hate having to spend that time on the phone or playing catch up with work.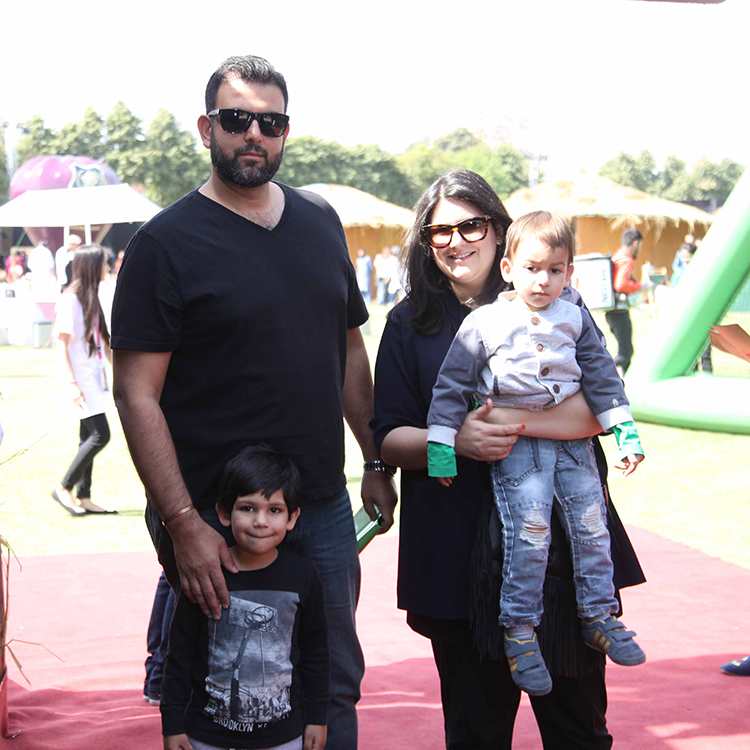 SS: What's your super power and why?
SR: My instinctive ability to read/feel situations has been very useful to me professionally.
SS: What are your favourite social media platforms and why?
SR: I love Instagram and more recently, Instagram stories specifically. Other than allowing one to keep up with all the happenings within Pakistan, it's a great window into the rest of the world.
SS: Any suggestions for women who want to get into PR?
SR: PR is strategic, insightful, psychological and Non-Stop. It is also rewarding, exciting and addictive. However, the global and local burn out factor in PR is extremely high. Only consider a career in PR if you can handle very high pressure, non-stop action and minimum thanks!