We have raided many stores, tried on many things, but thus far, this was one of the best store raids. Yes, we headed to the newly opened Crescent Pret store in Gulberg.
While we have always admired most of the brand's work in past, whether its their designer collections or unstitched lawn, experiencing Crescent Pret store was more delightful than we expected!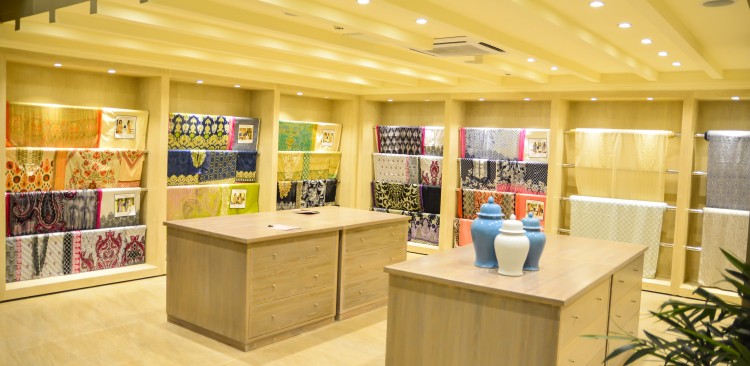 Just as we entered, we could not help but notice how tastefully the décor had been done, something that more and more retail stores are paying attention to. However the comfortable, understated décor really makes the clothes feel like the hero of the space whilst looking very high fashion!
The store is filled with ready to wear tunics, trousers and accessories! From plain kurtas, to embellished silk tunics, there is variety, there is style, there is choice that can spoil you and there is fantastic value for money!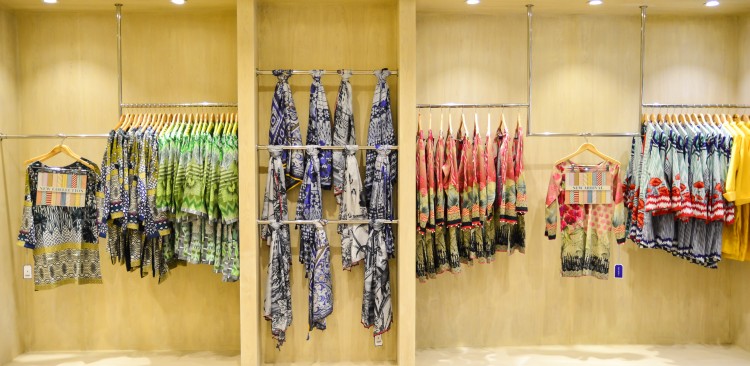 I tried on many looks, and I mean many, and every tunic I wore, I immediately wanted to buy, mostly because of the way they were stitched! We might find some great prints in stores, but when it comes to styling and stitching the fabric, most brands struggle, but not crescent. And really, the win for any Ready to Wear brand is, that the clothes are stitched in a way that you feel, yes I might not have thought of that myself!
From very colorful floral, to a grey androgynous look, a belted tunic to a plain blue kurta and an embellished silk tunic, here are some of the looks I personally loved!
Oh and boys, don't despair, even Areesh found something really snazzy to wear this eid at the Crescent Store.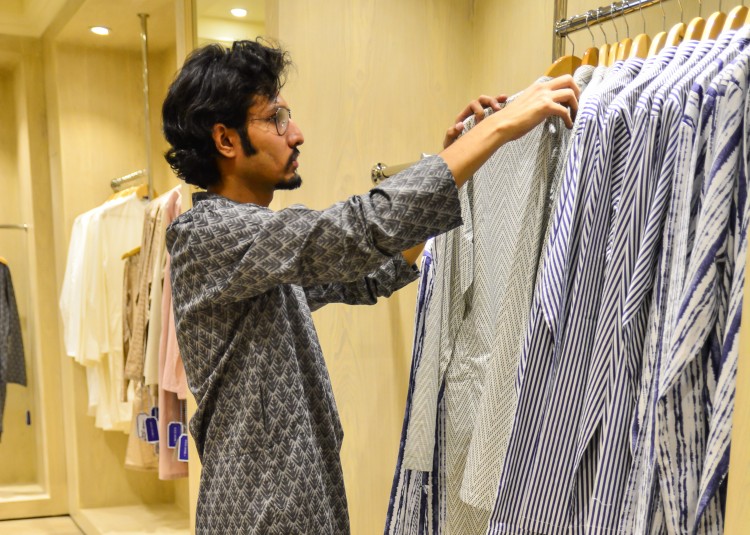 Our advice-head on there. The clothes are easy on the eyes and light on the pocket!