All women love shoes, at least all the women we know! And we are no exception. For a long time we felt that finding nice well fitted, comfortable shoes in Pakistan was as hard as finding fresh sushi in a desert. However with many new brands cropping up in the market this problem has been almost been solved!
One such place we raided recently is Insignia store on MM Alam Road in Lahore. The brand has recently launched its Brazilian collection that has many trendy and comfortable options to choose from, but apart from that we set our heart on many types of shoes that are essential part of a wardrobe.
From bling to casual chic, the store has literally everything. Whether it's a wedding one has to attend, a day at work or at uni, Insignia has a wide offering that makes life easier.
The moment we entered the store, the colorful pumps that one can match with any outfit caught our eye. Its really refreshing to see so many colors especially in a winter assortment, and we chose our favorite three, the orange, electric blue and the shocking pink, great to match or even wear with a plain outfit to add some oomph!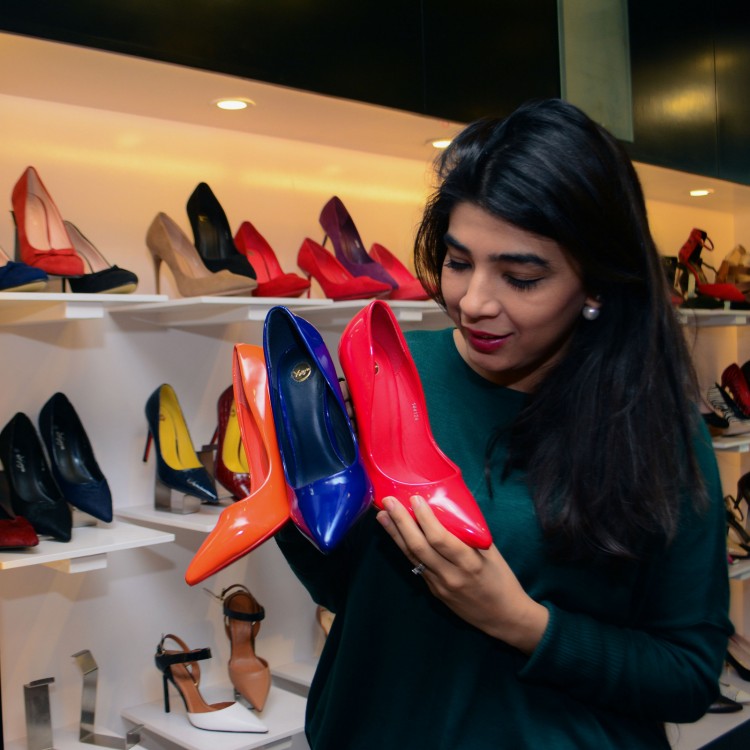 The pointy and round toe ballerinas that we tried on (and brought home with us) range in beautiful colors, designs and textures. Play it safe with the plain ballerina, add some vibes with the blue and white lines and contrasting toe or opt for the classic quilted ones, these shoes will go a long way (literally) in your winter wardrobe!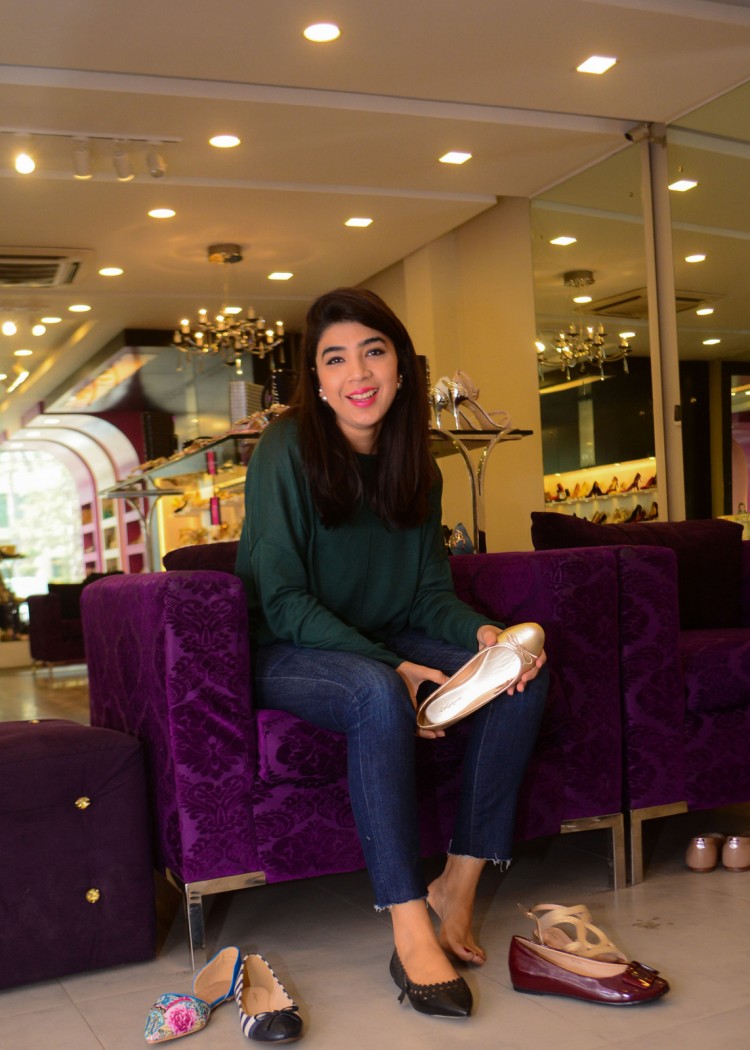 Don't underestimate the bling instore too! While most festive shoes we find in market seem a bit over the top, here we found very classy stilettos with just the right amount bling that can work for a formal dinner, a wedding even the red carpet!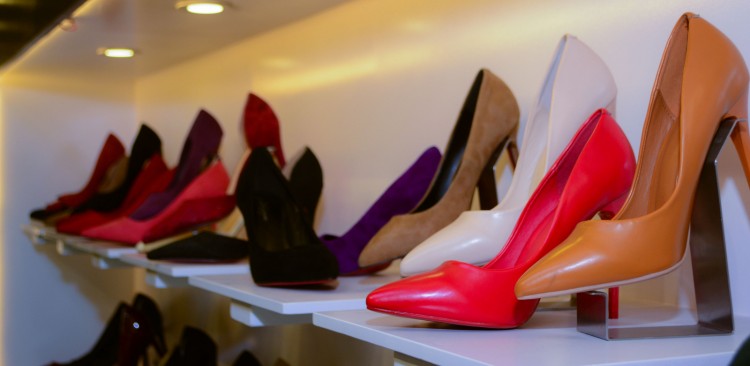 Wait, that's not all! Insignia also has a range of bags that cover all the tote to clutches needs women have. The quilted bags in silver and gold are a fun way to enhance a casual look (don't be afraid to experiment) and the fancy clutches are fit for even a bride! The range of colors for bags is also elaborate which helps make a look more fun!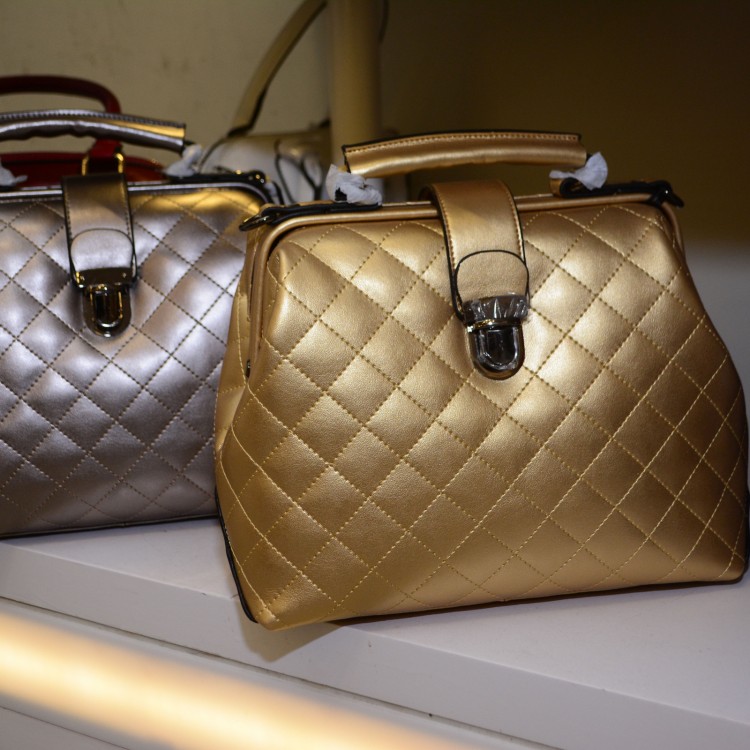 From nudes to eclectic, from flats to platform heels, from clutches to totes, we feel it wont be very hard to find what you maybe looking for. And in all probability, you will find us there shopping for more shoes, because there is no such thing as too many shoes right!