Pepe Jeans has been all the buzz recently and seeing that we just love entrepreneurs, it made complete sense to have a one-on-one discussion with the man behind Pepe, Saad Akram. Saad is a man of many talents ranging from his proficiency in numbers, his love for pharmaceuticals and his deeply embedded entrepreneurial bone.
He is truly a remarkable young man who has managed to achieve big things in and for Pakistan. Here is what we talked about.
1. Describe yourself in three words.
Passionate, Persistent, Convincing
2. As an entrepreneur, what is your philosophy? 
I ask myself "will I have fun doing this?" – that's my filter when analyzing opportunities and I believe it's a great filer. I think generally, for most businessmen and/or women fun is underrated and it's mostly about ROI's, feasibilities and payback periods. I truly believe that having fun is the most important ingredient behind any successful venture.
3. Tell us a bit about your studies and where you went to college. 
I was an Aitichisonian throughout, and I was never the studious sort, I was a 'typical' boy, who bunked classes, and had no interest in studying whatsoever. When I managed to finish school, and I had to take the first important decision of my life, which is deciding which university to apply to, and the bigger question what course to take. It made me realize numbers was my thing – accounting came easy and at the time it felt like fun. Therefore, I opted for Bachelors in Accounting and Finance at Aston University, Birmingham. The 4 years of calculations and logical analysis persuaded me to apply for a Master's degree in Accounting and Finance at the same university.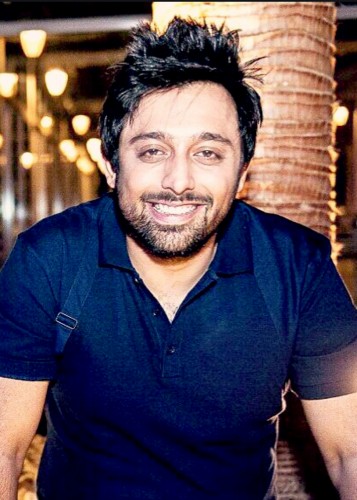 4.  Did you always intend to be an entrepreneur? Or was it accidental? 
After 7 years of accounting and numbers and finance and more numbers, I was pretty much bored of it all. I worked for some of the best companies in England, I even had Grant Thornton and the Birmingham Post recognize me as one of the top accounting and finance students in England but the only logical step after that was opening a Chartered Accountancy firm in Pakistan but the idea didn't excite me as much as it should have. I mean more numbers for the rest of my life? NO WAY! Been there, done that!
During my time in England, the one thing I just couldn't get enough of was shopping! I mean who can resist Selfridges? I am a true shopaholic! And what better way to start off my professional career than making a shopping mall of my own and I went on to develop Vogue Towers! I never planned to develop any offices or apartments at Vogue, just pure entertainment! A shopping mall, a play area, lots of food and a Multiplex! I can fairly say I love my job and that is how I became an entrepreneur. With Vogue Towers, came the idea for forward integration – from shopping mall to retail. Retail is massive and there is so much you can do with it, its unimaginable!
Aside from all this, I am really passionate about pharmaceuticals. It is truly a field that is larger than life! I also run Don Valley Pharmaceuticals alongside my mother who is my CEO, my mentor, my advisor, my guru…I don't know what would I have done without her. She always says to me "beta hard work, commitment, determination and calculated risk – and the world is your oyster"
5. As a businessman, what is the one thing you swear by?
My motto is to build a team of giants and make sure that they are having as much fun as you are.
6.  Tell us about Pepe Jeans London. When and how did the journey to Pepe Jeans begin?
When you are developing a shopping mall, brand mix is key! And while I was planning a brand mix for Vogue Towers it occurred to me, our shoppers will definitely need denim! I mean who doesn't? So without taking any names, I can tell you, that there was some denim available in the market, but nothing of the sort our shoppers deserve. I mean its either Dubai leftovers or its something you may have seen in Europe like 3 years ago! There is denim that is really cheap but seriously try it on, there is a reason it's so cheap. There is denim that is way too expensive and honestly the retailer could do without earning a little less bucks on it…when profit is your sole goal, you are definitely not having fun doing it!
It was around that time that I met with Mr. Bart Denolf, the then international director for Pepe Jeans London, at a retail conference in Paris. He had also been involved in launching Mango in Pakistan so he knew quite a bit of the Pakistani retail market. We shared the same thought, it is impossible to find a great a pair of denim in Pakistan and the market deserves much better than what it has received so far. So here we are! Pepe Jeans London enters the Pakistan retail scene aiming to fill that void with an aggressive store development plan across the country. You need not worry anymore when you are thinking of buying denim!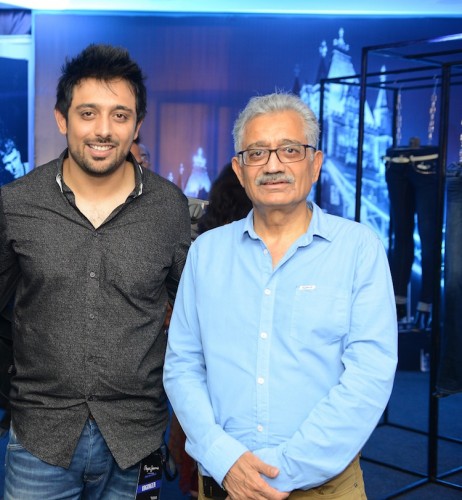 7.  Of all the brands available internationally, what inspired you to launch Pepe Jeans in Pakistan?
Pepe Jeans London as we all know is one of the denim icons around the globe, its at the front of the fashion pack delivering the strongest denim-led fashion for Men and Women but the most exciting part of it all is how the entire range for any given season is divided into collections that our inspired from different parts and cultures of the world such as the "Fit To Be Brit" and the "Portobello Road" ranges in SS15 or the "Out of Africa" and "Urban Safari" ranges in the upcoming SS16 season, thereby giving Pepe a truly global feel to it. Not just that, there are entire collections dedicated to colors and global trends for instance the "Blue Soul" or the "White Romance" so as to create something unique and personalized.
Pepe Jeans London has all your bases covered from street style to heritage, essentials to fashion denim. The brand also does collaborated collections such as the RedBull Racing or the Cambridge collections representing both campus and sports creating that Pepe attitude which reflects upon inspirations, cultures, trends and diversity all under one brand name, Pepe Jeans London.
8. Do you believe there is a viable market for Pepe Jeans in the country?
Most certainly there is! Fashion is global and with the Pakistani market fast becoming more aware and brand conscious, it has become pretty difficult for the average retailer to satisfy the customer. You have to get you right product mix just right and I believe with Pepe Jeans you get that perfect combination of being international, high quality, an affordable price and all so trendy.
In fact who doesn't 'need' a great pair of jeans! You just hit on something that happens to be timeless, blue jeans being a classic is always in demand and considering how less the market had to offer, Pepe Jeans is undoubtedly a good addition.
 9. What is one thing you believe Pepe Jeans brings to the Pakistani market that no other brand local or international has brought?
The devil lies in the details and with most of these local and international brands producing at such a rapid pace, those details are often over looked. I can certainly say that with Pepe, details really do matter. It is that tiny little detail and that touch of quality finishing on the edge of your jean or around any product that you buy from Pepe that gives you that extra value for money.
In addition to that, Pepe Jeans London is all about street style, casual yet classy! Pick any season's collection, current or upcoming, and you will agree with me when I say Pepe Jeans has redefined street style – with trendy products, fashion denim and all of it at a great price!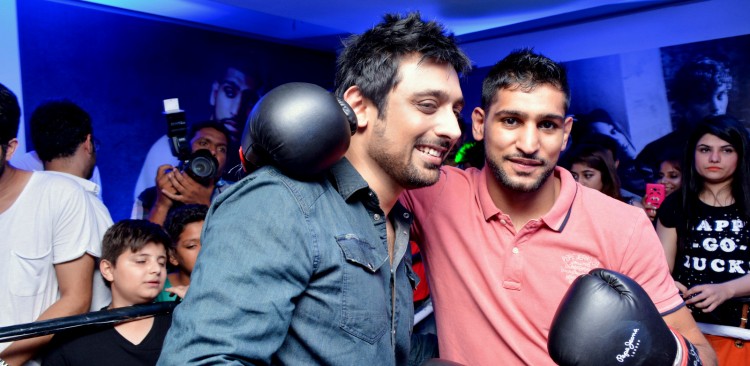 10. What is the one item in-store that is your absolute favorite?
The BATTALION cargo pants for women and the MARSHALL denim jeans for men are amongst some of the products I have absolutely loved from the time of ordering until now.
 11. What is your advice to people aspiring to bring international brands to the country?
Choose wisely! This town ain't big enough for everyone.
Distribution is key! You need to have the right store development plan and you need to support that with a well thought-out marketing strategy but before you do all that, you must understand your target audience. Do not think for one second that just because you have got this big international brand name, you are going to succeed.
 12. Bringing an international brand here in Pakistan must have been taxing. What were some of the challenges you faced?
It is a huge project, and my team and I had to overcome numerous hurdles both financially and operationally whilst putting it all together. But the most challenging factor of it all was finding the right people who shared my enthusiasm.
Secondly, Pepe Jeans London like any other international brand has pretty strict guidelines. I mean everything has to be approved from the head office, and by everything I mean literally everything from the angles of the lighting to which pictures can I send with media release today! It does tend to get pretty time consuming and we need to pre-plan everything strategically and carefully.
13. What would you identify as the more 'fun' part about bringing the brand to Pakistan?
Honestly, all of it has been fun even when it was difficult but I have to say the most "Fun" part about bringing Pepe Jeans London to Pakistan is the remarkable response from the Pakistani market. Especially seeing a happy customer dressed in Pepe is a treat like no other! Makes me feel so proud.
"Spotted: Sadaf Zarrar wore Pepe Jeans to the movie premier" or when Humaima Malick says "I just love your collection!" or when Amir Khan says, "Great style and fit!" when I hear such comments from such talented people, I feel like I am on top of the world! And in that moment what I really want is for all you readers out there to walk into any Pepe Jeans store, try on a product and tell me that "I-WANT-PEPE" because we can't wait to see how you will style your Pepe Jeans.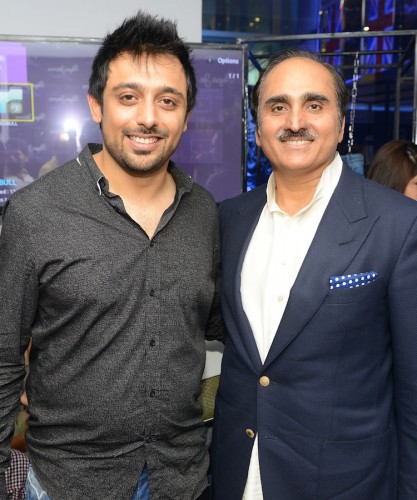 14. What are the next steps for Pepe Jeans Pakistan? Can we expect it to foray into other cities any time soon?
Definitely yes! We want to spread to every corner of our beautiful country and we want all of you to have easy access to your Pepe Jeans. Karachi is most certainly our next step, and we will inshAllah be opening very soon!
Get Ready Karachi! Pepe is coming your way with all the Cara, Ronaldo, Ashton Kutcher and Jourdan Dunn billboards you want!
15. What are your future plans?
Success or Failure, its no fun without someone to share it with 😉