Saba Qamar is in the news for the last few weeks. The 'Cheekh' star had announced on her social media about planning to get married to blogger Azeem Khan this year. While most fans shared best wishes to the couple, a fan posted on her Instagram revealing some shocking truths about Azeem Khan. Although the couple seemed happy and unaffected by the allegations, it looks like Saba Qamar has changed her mind. Just a few moments back, the news of Saba Qamar breakup with Azeem Khan shocked the fans as announced officially.
Reason Behind Breakup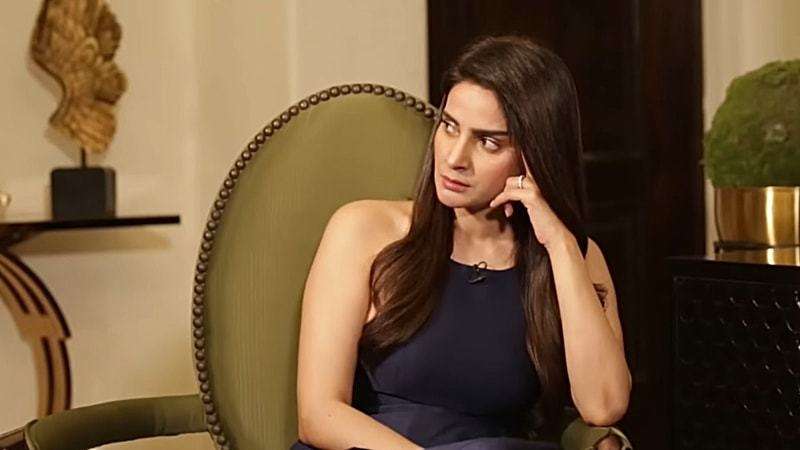 Saba posted a breakup announcement on her Instagram a few moments back. Here is what she had to say:
"Hii Everyone
I have a very important announcement to make, due to a lot of personal reasons I have decided to call it off with Azeem Khan, 'WE ARE NOT GETTING MARRIED NOW' hope you guys will support my decision just like you all have been supporting me always, and I guess it's never too late to realize the bitter realities!
I also wanted to clear ONE IMPORTANT thing that is:
"I have never Met Azeem Khan in my life we were only connected over the phone"
It's a very hard time on me right now but as we all know 'THIS TOO SHALL PASS' Insha Allah 🙂
Much love to you all!
-Saba Qamar"
Although it is too early to speak about the reasons behind Saba Qamar breakup, it seems like she did not ignore her fan's allegations of boyfriend Azeem Khan completely. She has clearly pointed out that she never met Azeem Khan in person. While this may be true, Saba has probably taken time to see the truth behind the fan's allegations. However, she has not shared an official word on why the breakup happened.
Celebrities Support Saba Qamar's Decision
Soon after her announcement, fellow celebrities came forward and showed support in the comments. Tara Mahmood and Hadiqa Kiani are among the two highlighted names as of yet who empowered Saba's decision of calling quits with Azeem Khan.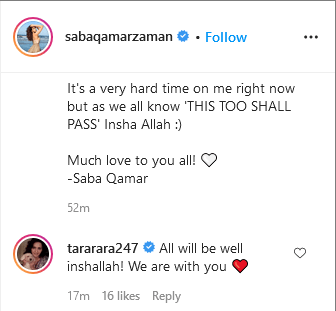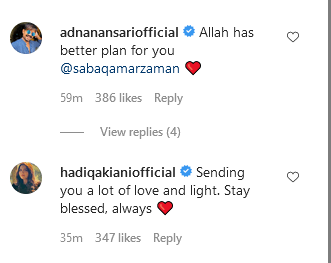 We can't say what pushed the things to Saba Qamar's breakup. However, we wish the very best to 'Cheekh' star for her future and hope that everything happens at the right time!
To stay updated with what happens next in this story, keep visiting as we update more information.