Sabeeka Imam is a beautiful, gorgeous, and glorious Pakistani model. She has a successful career in modeling and commercial segments. Danish Taimoor is a renowned actor in our showbiz industry. He is well known for his handsome and elegant looks and style, he is a very versatile and talented actor in the Pakistan showbiz industry. Recently,  Danish Taimoor and Sabeeka Imam are facing an on-going controversy against them. The Sabeeka Imam controversy is at its peak because of an unknown Instagram account. 
Sabeeka Imam Controversy
Sabeeka Imam is one of the celebrities who have recently received death and rape threats online. When these online threats came, the model shared screenshots on her social media handles. Someone named "hareeshmakhan" tagged her in a post and tried to scare Sabeeka with horrific threats, by saying, "I am going to acid attack on this prostitute…This pornstar, bastard, slut should be removed from our society like Qandeel Baloch. I have seen her and Danish Taimoor together in a hotel room. They threatened to kill me if I said anything to the public." The victimizer also dragged her mother in this matter by disrespecting them and giving her death threats.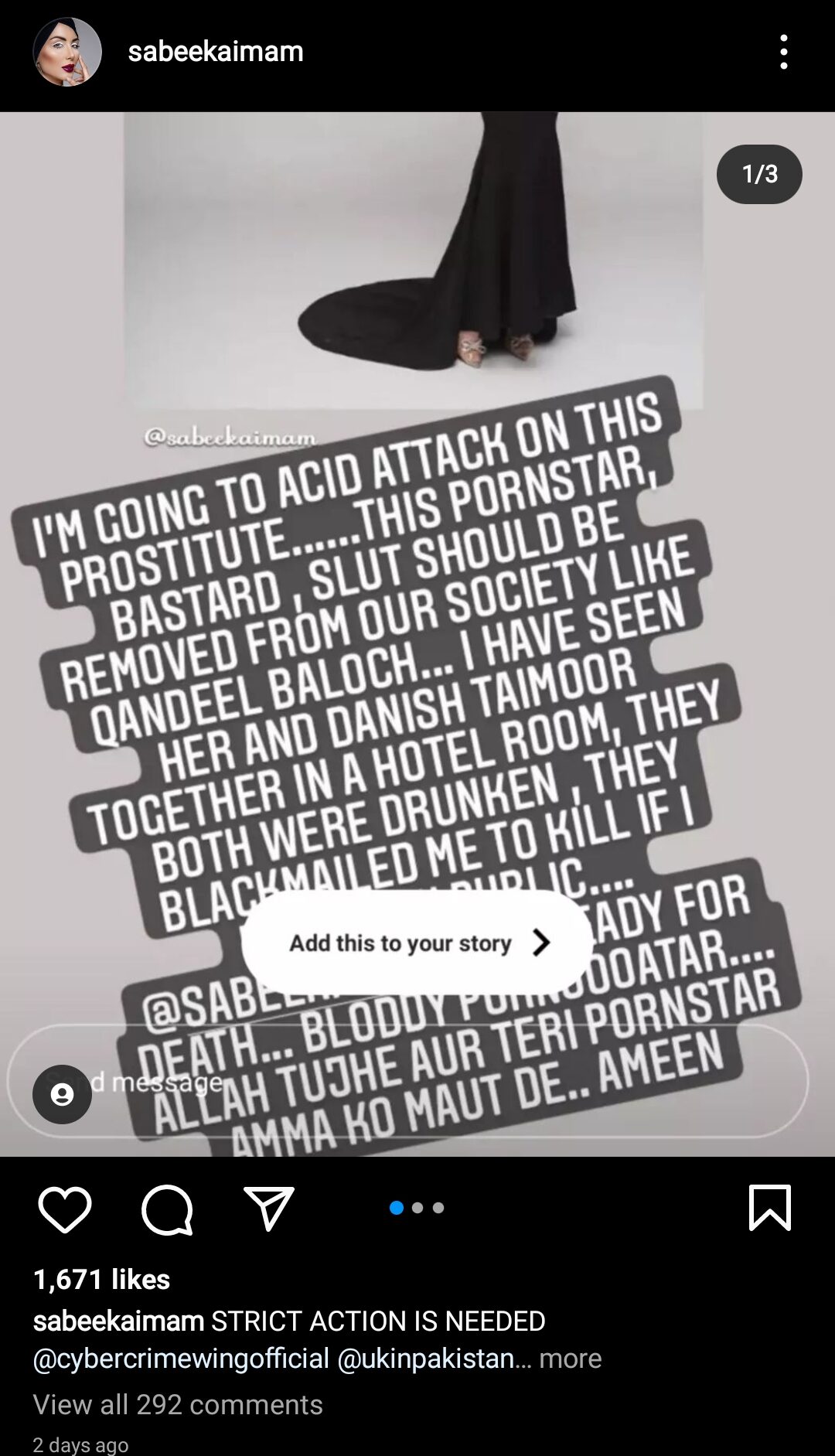 Consequently, as a reply to this serious threat to her life and respect, she took some action. She used her social media power to share the mistreatment with her fans.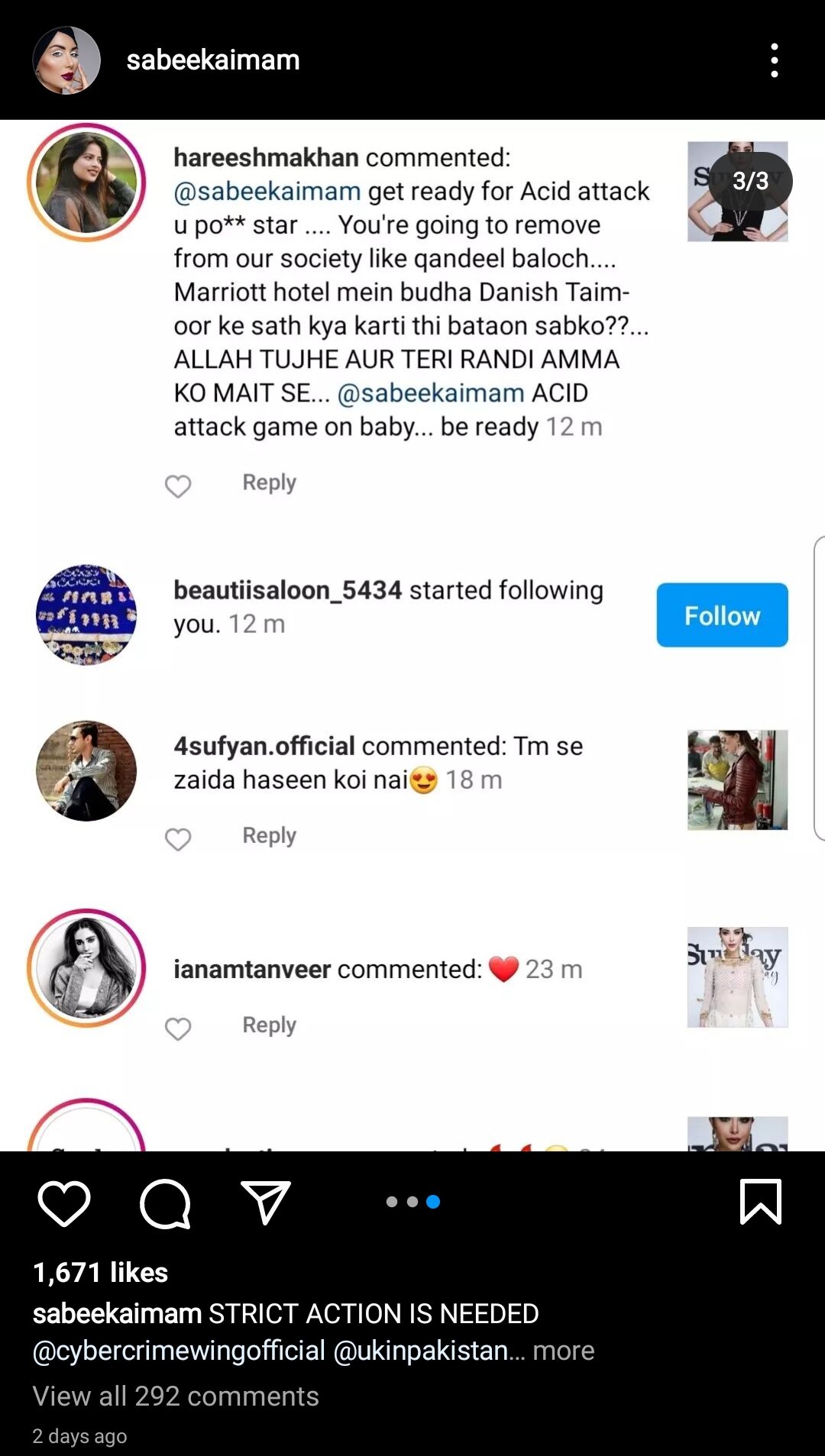 Moreover, she did not just confine to social media fans. Sabeeka Imam shared the screenshots on her Instagram account. Additionally, she added that she had contacted the relevant authorities about the threats. Sabeeka posted a screenshot tagging the Federal Investigation Agency (FIA), cybercrime, and British Council Pakistan. The famous model Sabeeka Imam has asked the Federal Investigation Agency (FIA) to take action against the person who sent her the threatening message.
Danish Taimoor's Response
All this is very troubling for the Danish Taimoor and he should come forward with his position. Surely, there is someone who is pretending to scare these celebrities. The person behind this stupid act should be behind bars or serve the truth. Danish Taimoor, husband of actress, Ayeza Khan, has not yet responded to the allegations. People from the entertainment industry and fans are expressing solidarity with Sabeeka Imam. The authorities should take serious action against this situation and capture the culprit.