Good Things Come in Small Sizes! Salt Kids Collection Now Available at Up To 70% Off! Shop Now from Ideas Great Summer Sale
One of the primary concerns for parents these days revolves around the challenge of finding the perfect attire for their children. If you're currently in search of summer clothing for your kids, we highly recommend visiting the Ideas website. They are currently hosting the Great Summer Sale, which is available both online and in-stores, and offers a remarkable selection suitable for children of all ages.
During the Great Summer Sale, you'll discover an extensive range of tops, tees, trousers, jeans, and various other items, all at incredibly discounted prices of up to 70% off!
This presents a fantastic opportunity for parents to acquire stylish and affordable outfits for their little ones. Don't miss out on this remarkable sale event. Make sure to explore www.gulahmedshop.com and take advantage of the fantastic deals available while they last.
Elevate your little one's style with this charming blouse. Made with high-quality viscose fabric, this blouse offers a comfortable fit and a soft feel against the skin. The full sleeves add an elegant touch, while the vibrant green color adds a refreshing pop to any outfit. Perfect for special occasions or casual wear, this blouse is a versatile addition to your child's wardrobe.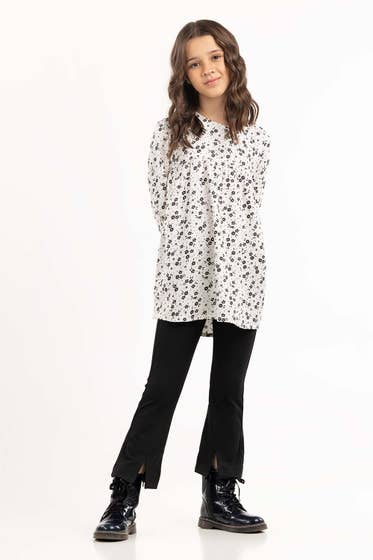 This is a timeless piece that exudes elegance. Crafted from premium woven fabric, it offers a lightweight and breathable feel, keeping your child comfortable throughout the day. The crisp white color adds a touch of sophistication, and the classic design ensures versatility. Whether it's for a formal event or a casual outing, this shirt is a must-have for every young girl's wardrobe.
Make a playful and vibrant statement with this woven blouse. The colorful woven fabric captures attention and adds a cheerful vibe to any ensemble. With its comfortable fit and lightweight feel, this blouse is ideal for everyday wear. The intricate design and attention to detail make it a standout piece, perfect for your stylish little fashionista.
Dress your little gentleman in this shirt for a smart and polished look. Crafted with care, this shirt features a light wash denim fabric that exudes a trendy appeal. The comfortable fit allows for easy movement, while the classic collar and button-down design offer a refined touch. Whether for a family gathering or a casual day out, this shirt effortlessly combines style and comfort.
Add a touch of versatility to your child's wardrobe with this khaki t-Shirt. The khaki color brings a subtle and earthy charm to any outfit, while the soft fabric ensures a comfortable and relaxed fit. Whether paired with jeans for a casual look or dressed up with trousers, this t-shirt offers endless styling possibilities while keeping your little one at ease all day long.
Brighten up your child's wardrobe with this cheerful yellow Tt-Shirt. The vibrant color instantly adds a burst of energy to any ensemble. Made from high-quality fabric, this t-shirt provides a soft and comfortable feel. The classic design and relaxed fit make it an ideal choice for everyday wear, ensuring your child stays stylish and comfortable in this wardrobe essential.
With the Great Summer Sale at Ideas, finding the perfect outfits for your little ones has never been easier. Don't miss out on the incredible discounts of up to 70% off, available both online and in-stores. The time is ripe to refresh your child's wardrobe and embrace the joy of dressing them in trendy, comfortable outfits for the summer season.
Head over to www.gulahmedshop.com or visit their nearest store to explore the full collection before it's too late.