Lawn lawn everywhere but not a design to pick. Well for most of us anyways who may find the whole thing severly over the top and very few choices that are actually delightful and fun to wear. Honestly we didn't know what to expect from
Sania
and Alkaram's collaboration and after having one heart break too many this season in terms of colours, authenticity and quality… We were a tad bit skeptical.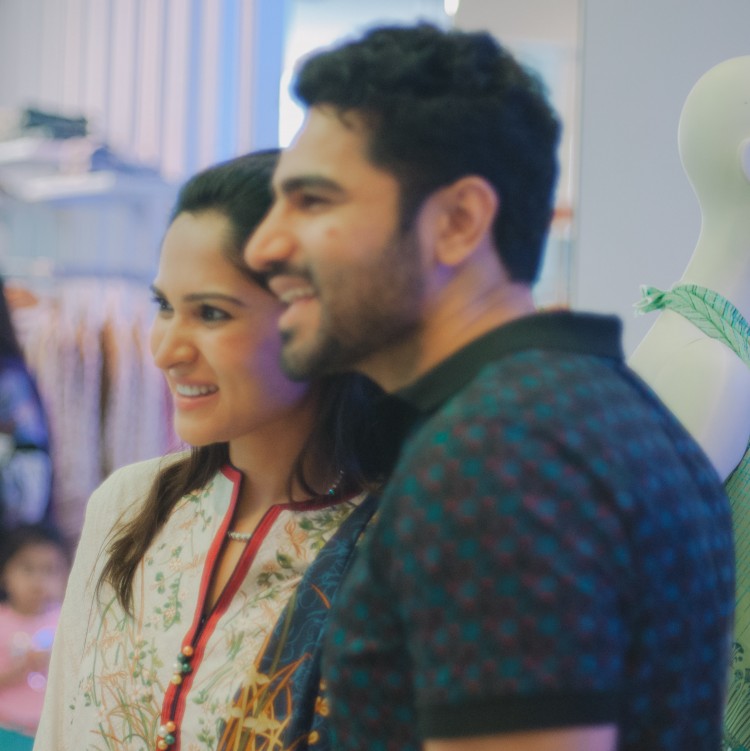 The Sania Maskatiya brand stayed true to its aesthetic, something we missed in some other designer lawn collections. In comparison to others, Sania's designs reflected her pret a porter philosophy very effortlessly. The colour pallette stayed interesting with dark hued dupattas supported by pastel or bright shirts and the trousers although printed stood out with black and white polka dots, chevrons, stripes. The lawn shirts were styled in signature
Sania
 Maskatiya luxury pret a porter silhouettes and cuts. From longish drapes off the shoulder to capes and jackets providing different options one can wear the same jora in.
The collection is very young in spirit but at balanced at the same time. The design and colors have a refreshing subtlety and the variety of elements put together in one ensemble shows creativity. The fact that one can mix and match pieces, buy loose fabric or even stitched versions is an additional plus. All in all a comprehensive collection and a thumbs up from team SiddySays.