Since COVID-19 has erupted, the whole world is facing the worst effects of it. When it seems like the situation seems to be coming under control, it takes a different turn. In the beginning, it did not seem to be as deadly as it is now nor did people take it seriously. But, the increasing number of deaths and the lockdown situation made everyone believe in its sobriety. The panic situation is not halting as the virus is changing its form now and then. Nowadays, a new and more upgraded variant that is prevailing around is Omicron. It is more lethal than all the previous variants. But, a good news that there are self-testing COVID kits in Pakistan.
Whenever you feel susceptible to being COVID positive, it is high time to have a test to remove any doubts and save yourself and others around you from getting sick. But, with the increasing ratio of patients, the COVID testing centres and clinics are becoming more crowded with every passing day. The more crowded they are, the more they make you vulnerable to getting coronavirus. So, there is an alternative way to test yourself which is by using self-testing COVID kits in Pakistan. Here's how to use self-testing COVID kits. 
How To Use Self-Testing COVID Kits In Pakistan?
For getting a test at home, you need to purchase a COVID testing kit from the market. Several companies have introduced their testing kits so before choosing one, take a look at the instructions. You can also get help from healthcare service providers to help you with self-testing. We have collected all the important details that you need to know about using self-testing kits at home. 
Sample Collection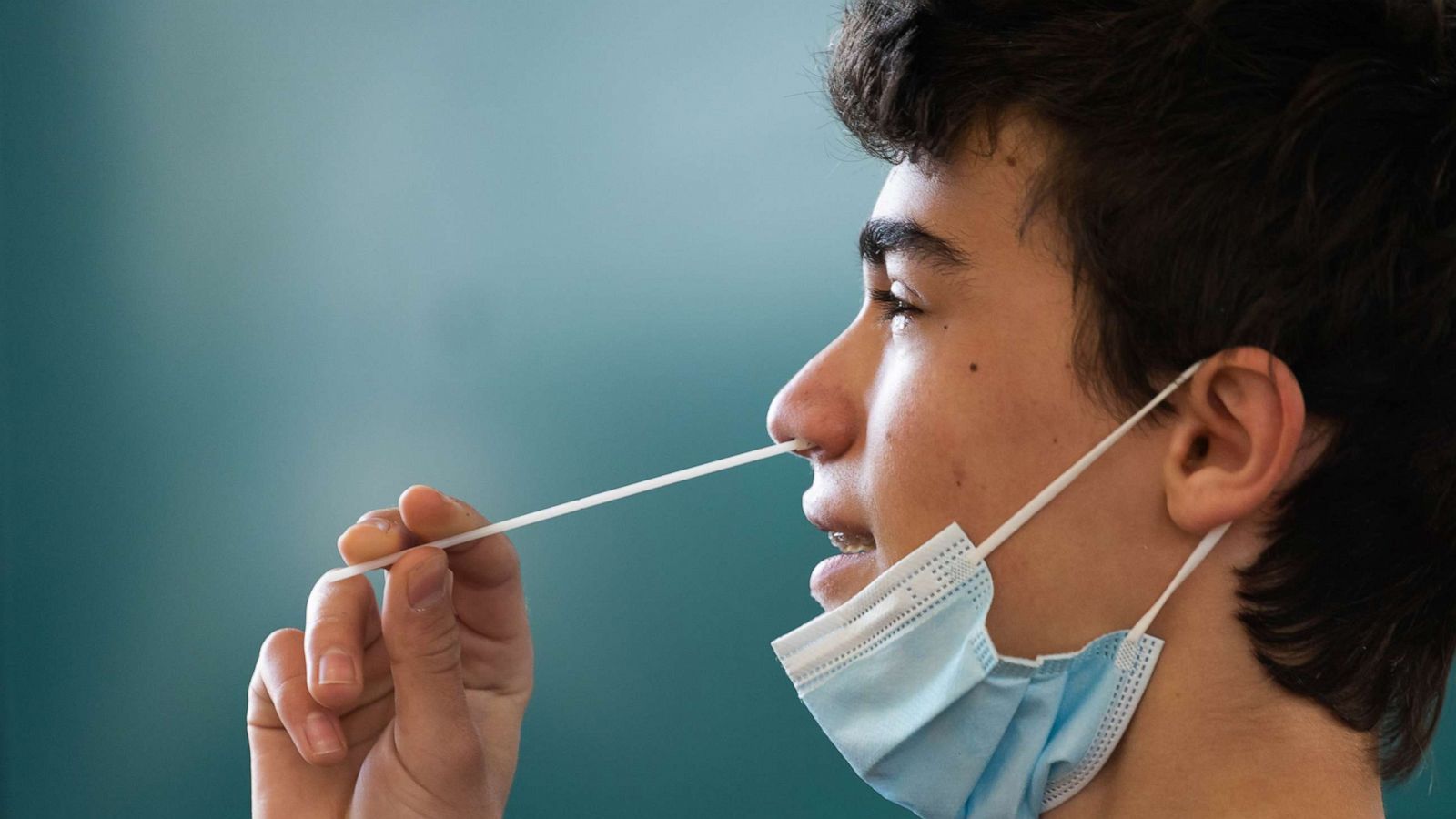 Wash your hands with soap and water for 20 seconds.

Then unpack the kit and collect your nasal or saliva samples according to the instructions.
It is important to wash your hands and follow instructions carefully. Otherwise, the results may be inaccurate.
Performing Test and Collecting Results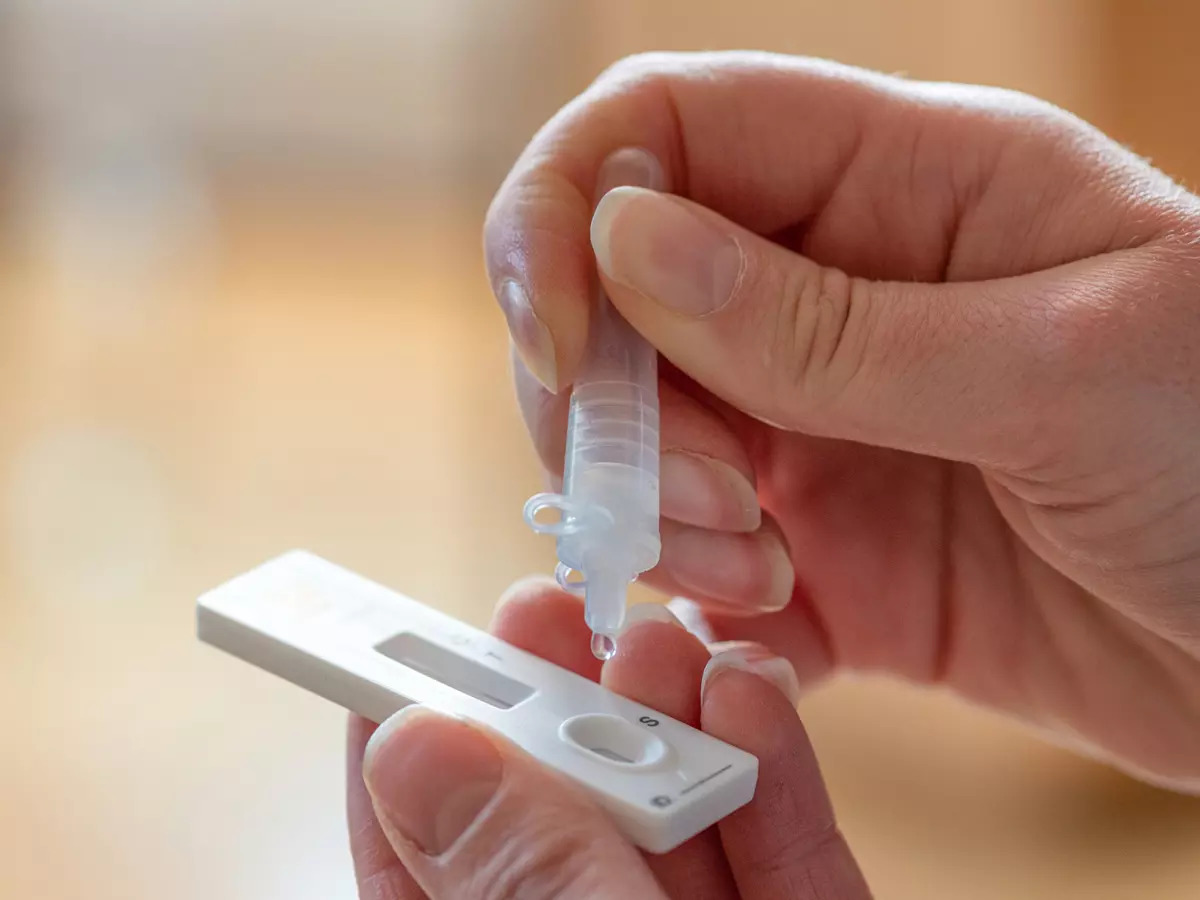 Different testing kits require different samples. So, check if your chosen kit requires nasal or saliva samples. After collecting the samples, follow the instructions on the kit.
Before purchasing, check the expiry date on the kit.

Keep all the testing components together and use them properly to avoid inaccurate results.

The place where you are going to perform the test has to be tidy and sanitized.

A timer should always be with you so you can check the time of the process for accurate results.

Time is the key. If you check the result before or after the prescribed time, you are prone to getting g wrong results.
Be careful in discarding the sample right after testing and clean your surface to avoid any greens spread. By doing this, you will also keep the people around you safe and sound.
Things to Do if Test Comes Positive 
Unfortunately, if the test indicates that your test is positive, it is time for you to be serious. You need to take a few precautions immediately for your safety as well as for the people around you. 
The first thing you should do is quarantine yourself at your home. Avoid any interactions with people around you and wear a mask all the time when there are people around you. It is even better if you put on double masks for protecting people around you from the spread of viruses. 
Do not avoid your situation. If your medical situation starts getting worse and you get breathing problems, contact any healthcare provider as soon as possible. So, you can get treatment on time before the situation gets serious. 
When you are confirmed that your test is positive, inform everyone who you have met recently. Ask them to get tested because they might also be corona positive because of your recent interactions. 
If you have any doubts about your self-test, you can go to the laboratory to have a year again just to be sure of your health. 
Things to Do if Test Comes Negative
The only place where a negative score is a relief is on a medical test. It would be a relief for everyone who gets a negative result of their test from self-testing COVID kits in Pakistan. But, do not think of it as a final result of you having ongoing symptoms. A negative report with no symptoms of COVID in your body is a relief but when you have symptoms, double-check your condition. There may be some carelessness in carrying out the test. So, it is advised to you to carry out the teat once again after a few days. 
Can you perform a COVID self-test at home?
Yes, you can do self-testing at home by using the kits available in the markets.  Read instructions carefully, check the expiry date and compare different kits. By comparing the kits you can choose the most reliable one to bring home and test yourself. After the introduction of kits in Pakistan, you should do it at home and avoid getting out of your houses until you feel better. Because this is a deadly virus that spreads like a fire in a jungle and captures anyone who comes around. So be responsible and stay safe while keeping others protected.