They were there in Spring/Summer NYFW 2015, hidden underneath voluminous gowns and tapered silhouettes during Paris Couture Week Fall 2014-15 and sported with pastel, laced tunics and cigarette pants at Sunsilk PFDC Spring/summer 2014 – androgynous chic shoes are now the next rage!
And although 5-inch stilettos heels and suede pumps will remain my ultimate first love, here's my take on how androgynous shoes may be the next big thing you need to cash out on.
Ladies Brogues: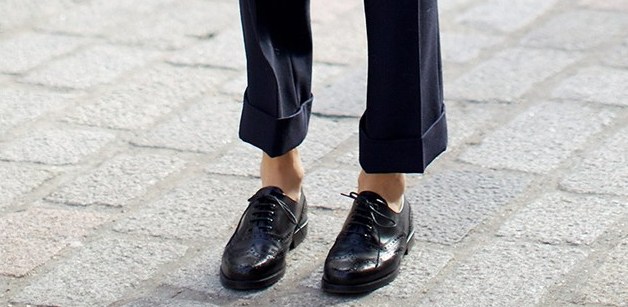 These low-heeled shoes are exactly the ones that you need to borrow (or steal, there's no harm, really) from your boyfriend/husband's closet. Whether it's a light tanned pair or a dusty pink one, they're a recipe of success in a board-room meeting.
The Return of Espadillas: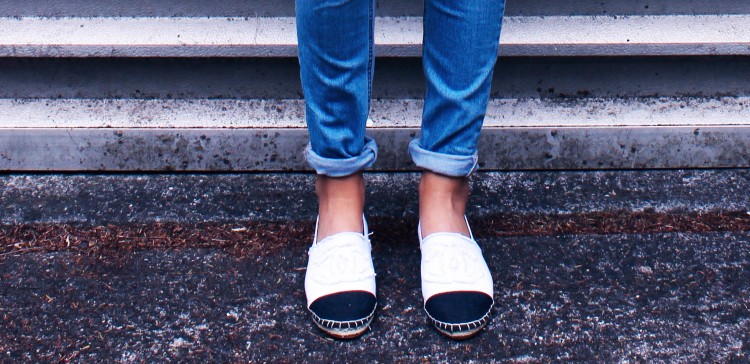 Paired with high-waisted trousers or boyfriend-jeans, a pair of espadillas is a perfect way to encapsulate the laid-back look.
Moccasins and Loafers: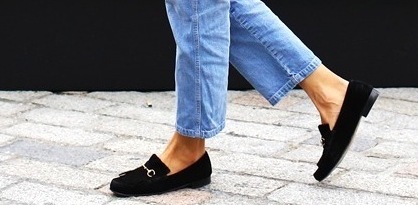 These are like the new pumps on the block. They're comfortable and yet chic. They are also perfect to capture a feel of crafted city tailoring with a country twist.
Flatform Shoes: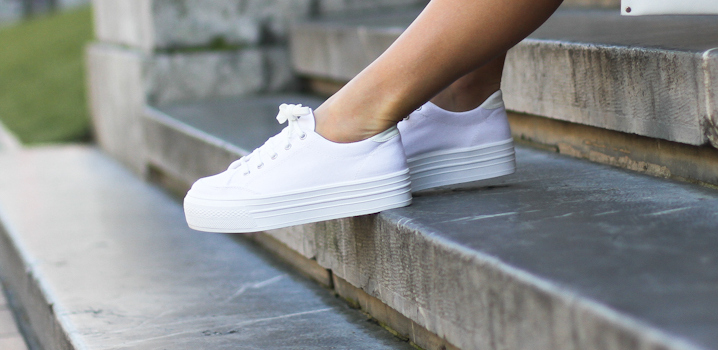 Here's a quirky take on our dearest-wedges, ladies. These platform shoes are the perfect investment shoes for those who want a bit of heel without a podiatrist's appointment later on.
Sneakers & Trainers: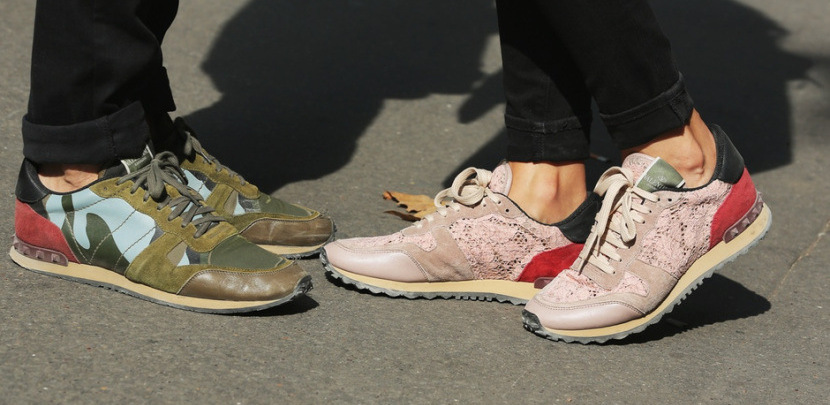 Who knew you can take your gym shoes, decorate them as prettily as ice cake with encrusted jewels or overpowering glitter, and voila, transform them into a pair that's worth a runway walk. These are effortlessly classy and fashionable.
—
Naveen Qazi of Cashing on Couture writes this article for SiddySays  | Title Image: Charles Clinkard.