If you are a SiddySays fan then you already know that we are big supporters of strong is the new sexy. One of our best mates Shahzad Noor agrees with us. Like us, Shahzad Noor is also a big fitness freak!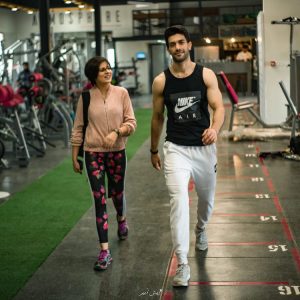 So when we went to the gym with him, and his phone wouldn't unlock while on the treadmill, we just had to introduce him to our Huawei Mate 20 Pro's incredible features that are the made for the ultimate fitness lover. The phone supports 3D Face Unlock with 600 ms of recognition time. This makes it the top choice for people who love to run. Want to change a track? Check your message real quick? No worries. Simply look at your phone and it will unlock in a jiffy.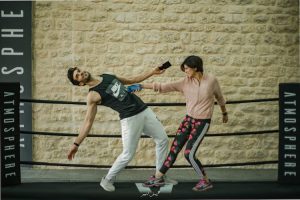 If this doesn't tickle your fancy, then we can talk about another feature on this cellphone that will make your jaw drop. With Huawei Mate 20 Pro's HiVision you can also shop for your favourite things without hassle. Shahzad loved a protein powder sampled at the gym. All we did was scan it and voila! We were ready to shop in seconds. If you want to take a big bad step towards fitness, the HiVision also allows you to keep a caloric check on your phone by recognising the food and giving you a calorie count. That is pretty darn impressive! The HiVision is one of the Mate 20 Pro's most incredible features for sure!
Don't believe us? Take a look at our hangout with Shahzad Noor and see the difference a simple cellphone can make in your fitness goals!