Sinf-e-Aahan ep 3 started off with a positive note with our leading ladies heading off to ISSB to pursue their dreams in the Pakistan Army, and the over all impact of the scene was very over-whelming and awe-inspiring to see women from different cultures and personal struggles forge ahead in life.
The girls have entered ISSB for their evaluation as potential army recruits, which means that they will be interacting with each other. Rabia and Parivash click, while Shaista and Mahjabeen pair up and Arzoo finds Sidra, thus giving us more space to see their contrasting characters in their scenes together.
Sinf-e-Aahan has definitely started off on the right note and has kept us engaged in everyone's story and now we feel like we're personally involved. So we're eagerly looking forward to what's going to happen next.
In case you've missed out on all the character details of Sinf-e-Aahan, click here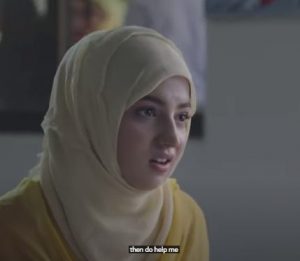 DANANEER JOINS THE CAST AS SYEDA SIDRA
Dananeer was one of the people to have hopped on the bus to ISSB, she is playing Syeda Sidra who quickly bonds with Arzoo. Sidra comes off as someone who's non-serious and gets easily distracted, and a bit funny at times. She adds comical element to her character just like Shaista, so it's going to be exciting to learn more about her.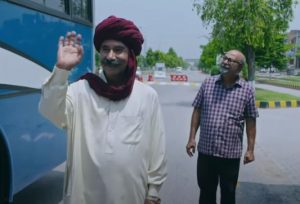 SINF-E-AAHAN EP 3 HIGHLIGHTS THE FATHER-DAUGHTER BOND
From Rabia to Parivash, Mahjabeen to Shaista and Arzoo – our leading ladies have their own family setups. While Rabia, Parivash and Arzoo have extremely supportive and progressive fathers who wish the best for their daughters may it be through higher education or going against their families wishes or tribes to let them have a career in the Pakistan Army, both Parivash and Arzoo's fathers portrayed their sentiments with utmost tenderness and unconditional love as the girls head out, leaving us in tears.
RABIA & MAHJABEEN SHARE A PAST
So Rabia and Mahjabeen know each other from their school days and apparently she, Kumail (Ali Rehman Khan) and Mahjabeen used to be friends. What little we know right now is that, Rabia wished that Mahjabeen should marry her brother, Daniyal (Usman Mukhtar). But she finds out that Kumail is in love with Mahjabeen. We don't know what happened next though. Did Daniyal like Mahjabeen? What broke their friendship? We'll know more later on. However, the girls clearly don't see eye to eye and while Rabia minds her own business, Mahjabeen is clearly competitive and vindictive towards Rabia and how she feels about her, to the length of wishing she fails the exam.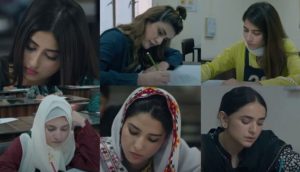 SUPERB PERFORMANCES!
I really enjoyed Sinf-e-Aahan ep 3 and so far everyone's playing their character wonderfully considering how each and everyone is brought up and where they come from. Sajal's Rabia aims for perfection, Ramsha's Parviash is fulfilling her father's dream, Arzoo is striving for her families as well as her dream, Shaista wants to break gender differences in spite of coming from a strict family and Mahjabeen (who probably is the most dull character) and comes from a broken family setup, shows off her spoiled side. And can we please take a moment to appreciate Gul played by Merub Ali, Shaista's younger sister who is so candidly supporting her sisters dream?