The doe-eyed Ayesha Khan has ruled our TV screens for quite a few years. She has won critical acclaim for her talent, has built a strong fan base with her work, and has now landed on our style radar. All thanks to the grace and easy confidence with which she carries herself.
Let's take a look at some of her best looks over the years.
DENIM BABE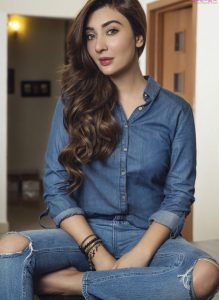 There aren't many who can rock the denim on denim look as well as Ayesha. Here she is seen rocking the hit trend. We love the rolled back sleeves that lend a casual vibe to her appearance. The loose waves and the subtle makeup look is completely on point.