The shows picked pace as Telenor Fashion Pakistan Week continued for the second day in Karachi and comprised of a dramatic showdown of hits and misses.
Starting off with the strongest presentation of the day, JafferJees hit all the right notes with their refreshing Spring/Summer collection. Nubain Ali took charge of styling Wardah Saleem's creations paired with JafferJees' lust-worthy clutches, box-ed and fringed handbags and studded briefcases. The models looked effortlessly beautiful, sporting the potential new 'it' accessory, the Jafferjee monogrammed earrings.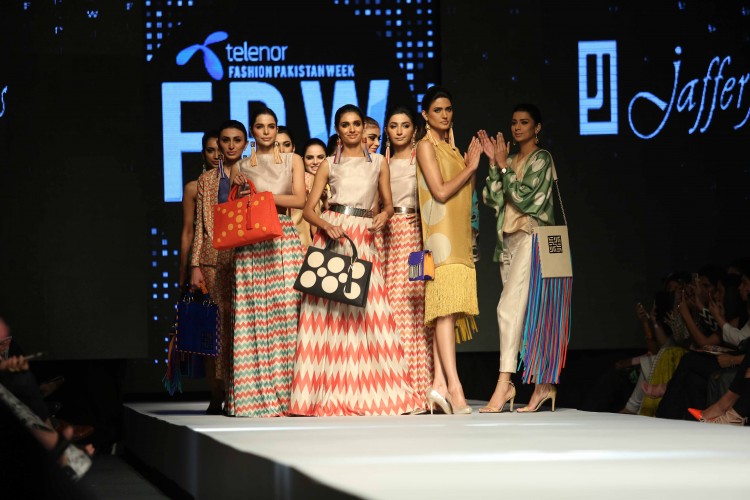 Following suit, Zaheer Abbas' use of white as a canvas to transform imagery of spring and elements of winter into his fashionable capsule 'Primavera' was impressive and personally, a pleasant surprise. The designer used organza, chiffon and silks to conjure up silhouettes which ranged from long flimsy ball-gowns to mini-voluminous skirts with intricate digital work and hand embroidery showing off his command over the skill.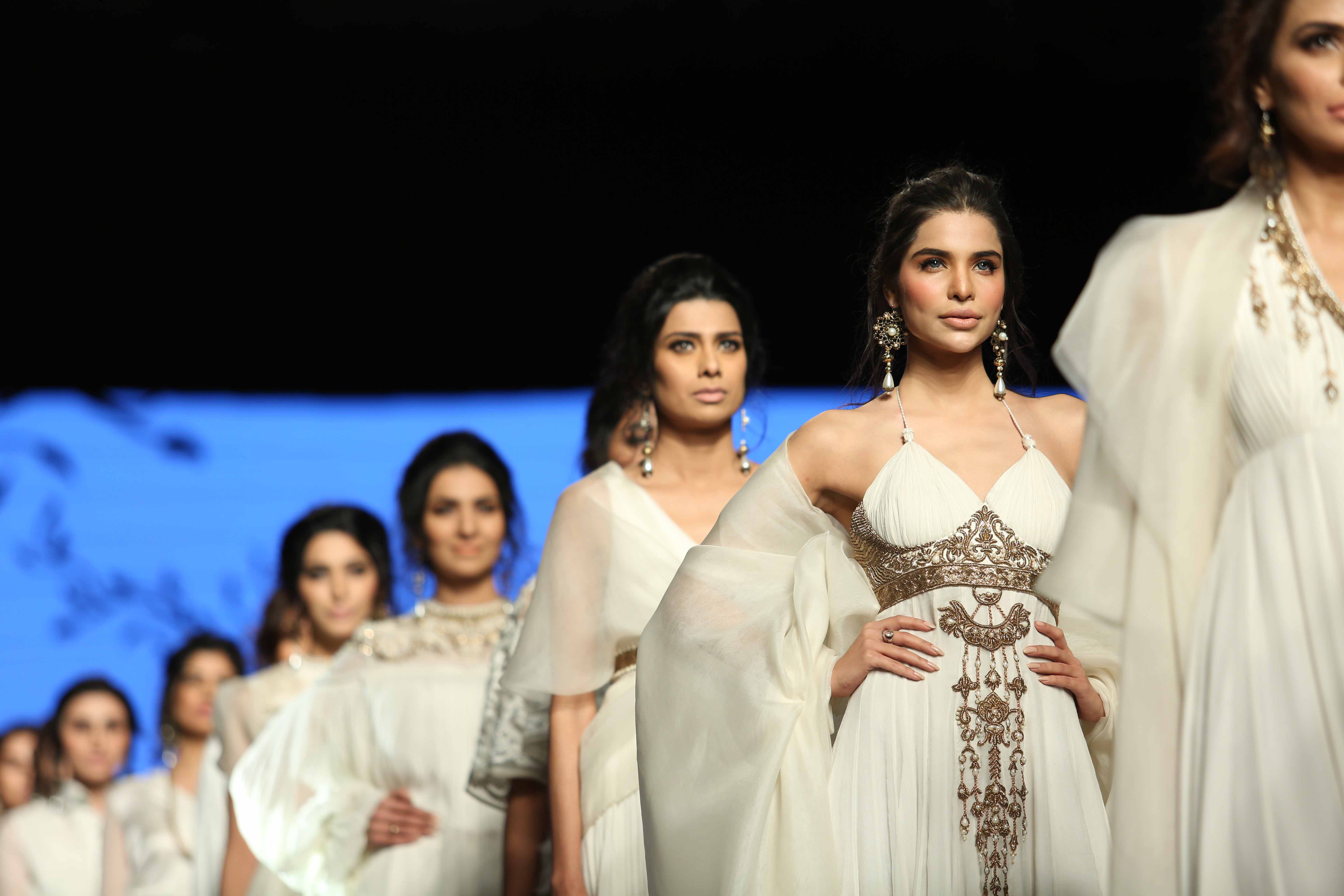 Sanam Chaudhri's play with embroidered fabrics to construct pleated skirts and trousers in a soft color palatte were, as expected, tasteful and sufficient without going over the top. Her fine cuts and tailoring were par excellence however,  the latter half of the capsule slowly morphed into bridal wear which though beautiful was entirely unnecessary.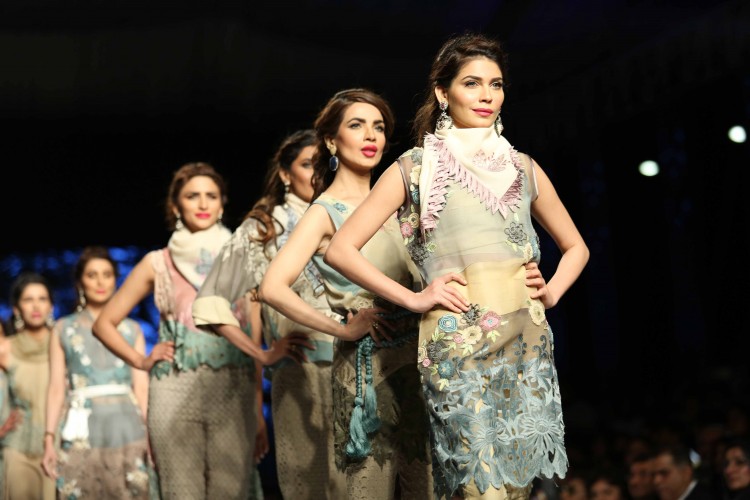 Coming to men's fashion, The Caanchi & Lugari presentation though very safe was more savvy and wearable compared to Abdul Samad's wild uptown funk circus. Caanchi & Lugari showed formal and casual wear both of which could easily transition from ramp to wardrobe without much thought. Unfortunately, same cannot be said for the latter which was more focused on theatrics.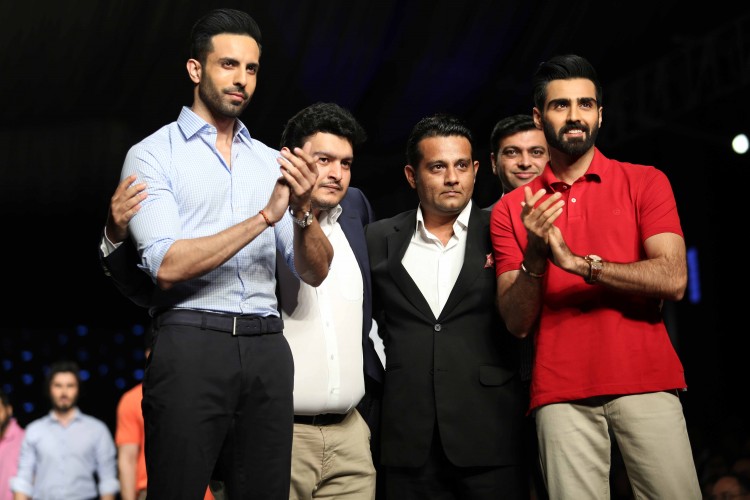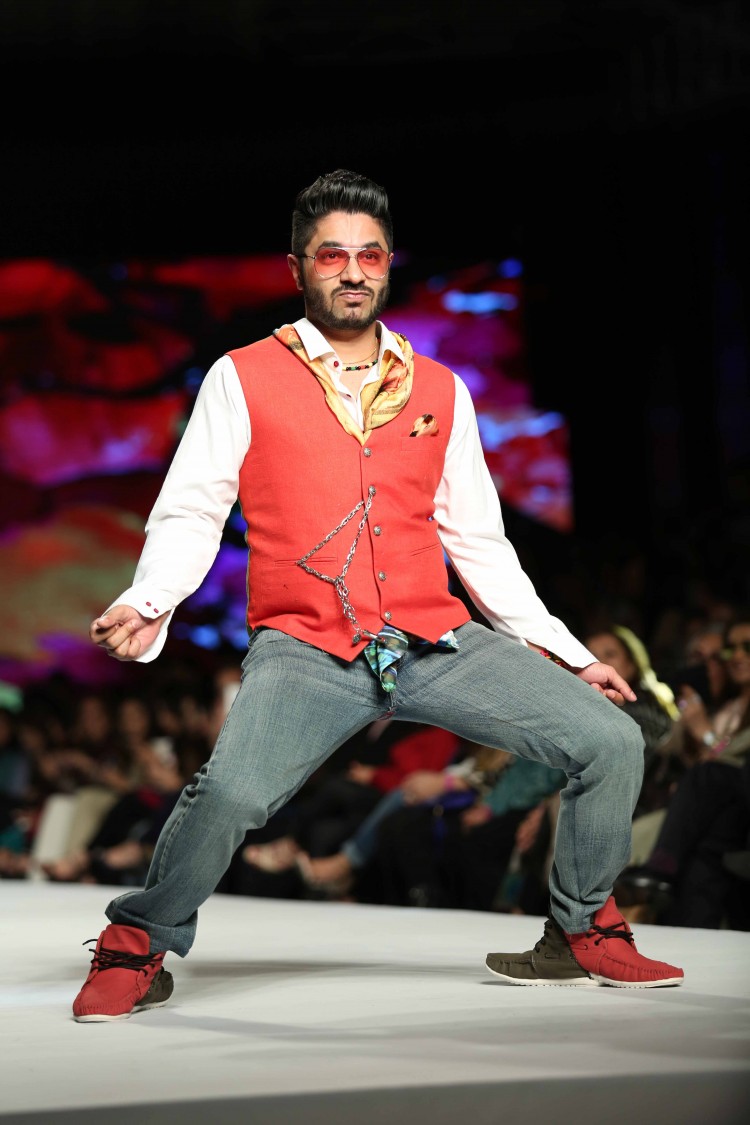 Many designers managed to blur the line between Pret a porter and Haute Couture… While Amir Adnan's regal wear and bejeweled ties; and Fahad Hussayn's luxe and Swarovski encrusted avatars all managed to bring artful elegance and grandeur to the stage, they were collections better suited to a couture show.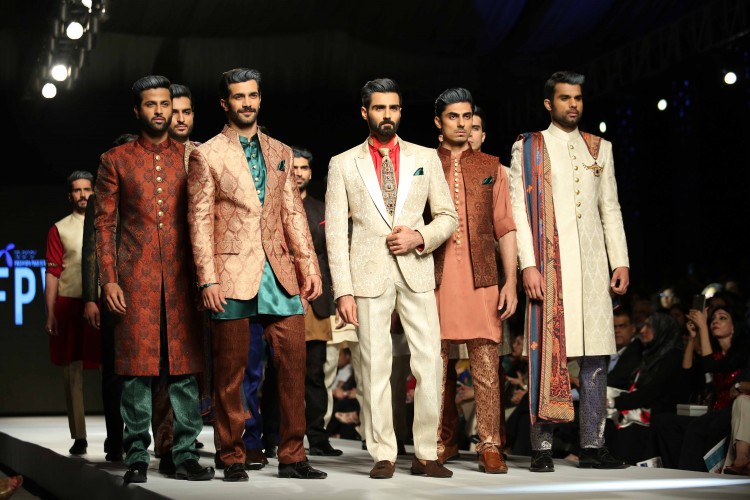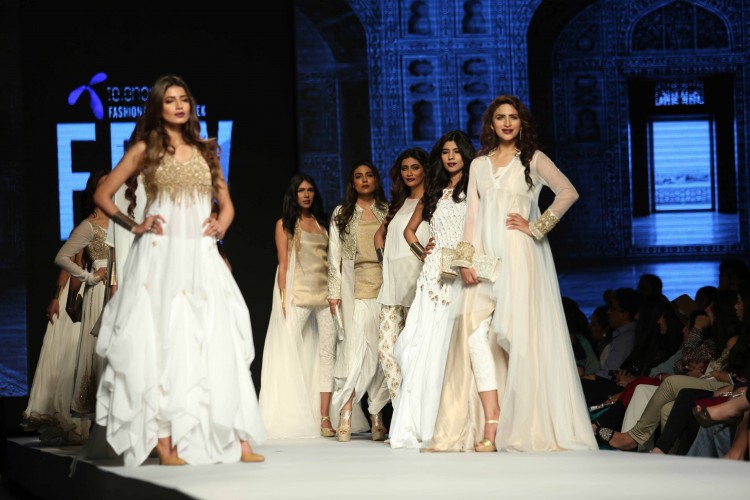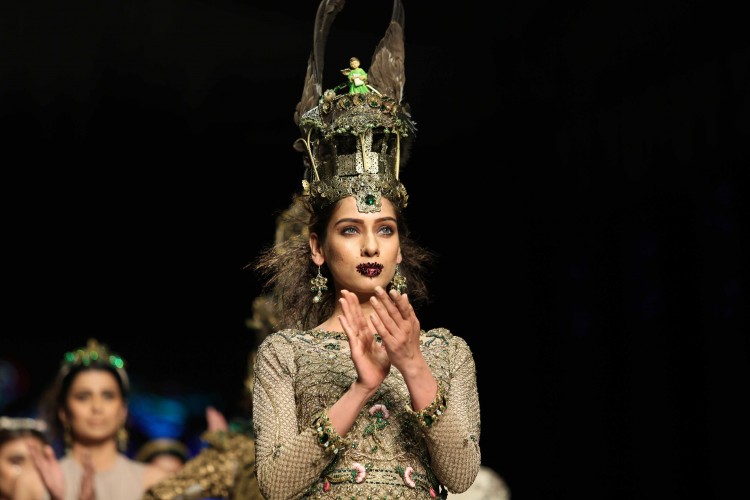 The highs and lows of Day 2 were welcomes following a compared to a very uneventful Day 1. Here is to hoping that Day 3 manages to continue the momentum set by Day 2.
—-
All images by Rayan Qamer of Black Ink Studio.