Being a huge fan of denim I have all types of it in my closet. From boot-cut, skinny, bell bottoms to all kinds of washes dark, mid, light, white, black, pink, red (I even have a dark bottle green!). You can guess that as a mad collector I am always on the look out for the perfect denim.
So, I will let you in on a secret to finding the perfect jeans: Its the fit (no points for guessing that one)
Here are the three basic rules:
Try 'Them' On
Its a must do, you just can not buy jeans by simply looking at them. When out shopping for jeans, always look for variations in sizes and cuts, take at least three to four pairs of jeans with you in the try room. Look for how they fit on the following areas: waistline (are they too loose or too tight?), the hips (Jeans should hug you well and not be loose) the thighs (is the shape of your leg showing or are they just hanging off your waistline?), the knee (depending on the style of pants, your knee is where the jeans might bulk- beware!) and finally the ankles (again depending on type look for how loose or tight they are).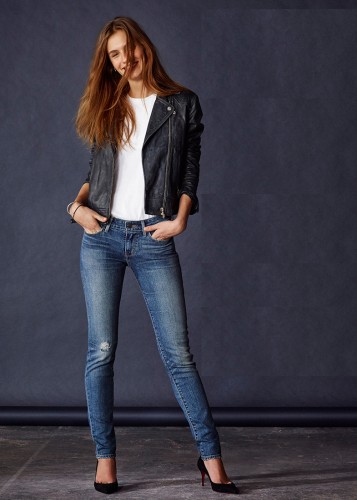 When In Doubt Go Dark
Jeans for women have come a long way since the first pair was made in 1934, now there are all kinds ranging from boyfriend jeans, mom jeans, daughter jeans, skinny, ripped, distressed and many more. There are all kinds of shades too varying from light wash to darker hues. Coloured jeans have also made a big entrance in the recent years. When out shopping for jeans and in doubt about what to buy: opt for the denim with the darker wash. It always looks sharper than lighter washes and is very likely easy to pair with most tops found in your closet.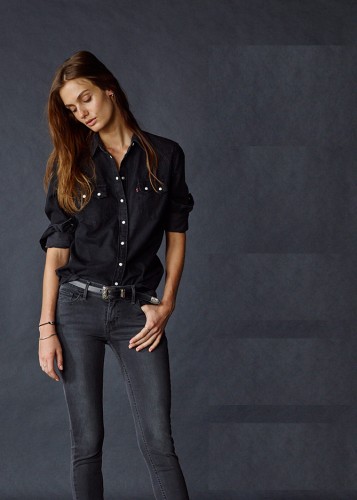 Know The Body Type
The devil of all devils is knowing your body type. Men have it easier than women in terms of body type- they can opt for any pair without worrying. However, for women, there are many body types such as apple, pear, curvy, busty, petite, tall, athletic, flat et al. To know your figure,  we suggest researching your body type rigorously. Don't be shy to ask a salesperson either about the best fit for your body type. This is also the part where the first rule of buying the perfect denim comes in handy (Try 'Them' On).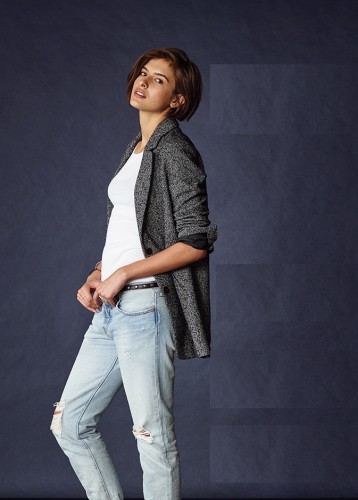 If you are confused on where to buy, Levi's has just come out with their latest collection for women this Fall, featuring key fits, styles and meticulous details on denim that are perfect for the coming season. What I love is that each pair is created with the perfect fitting in mind for each body type including  Super Skinny, Skinny,  Slim, and the 501 CT. Happy shopping ladies!