We are looking at women of substance, our women icons. The are the ones comprising of leadership qualities with an innate drive to achieve their goals and possess towering strength. Countless names come to mind – from unsung heroes that work incessantly as homemakers, to those that work long hours at the office; from those who make it big in the entertainment industry, to those who play a vital role in policy-making to promote peace.
Most definitely, all women are celebrated champions in our view. The list is endless, understandably, but today we talk about just a few names that really shine bright for us! Let's take a look at our women icons:
Muniba Mazari: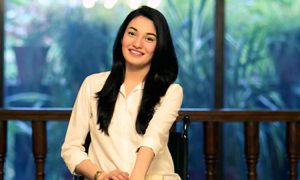 Muniba Mazari is also affectionately known as Pakistan's Iron Lady. After losing her ability to walk in an unfortunate car accident, Muniba took to art to express herself. Today, she is known all over the world as an accomplished artist, a notable motivational speaker, a philanthropist, and a die-hard patriot of Pakistan.