The Ideas Great Summer Sale 2023 is the season's biggest shopping extravaganza with discounts up to 70% off on more than 4000 products in every category. And with the hype around the sale, it's only gotten bigger and better both in-stores and online.
 GulAhmed's unstitched collection has a range of lines that offer 1-piece, 2-piece and 3-piece suits for every occasion; party, formal and informal with the promise of superb quality fabric, seasonal designs and prints, and colour combinations for every mood. So here are our top picks from GulAhmed's unstitched collection from the Great Summer Sale 2023.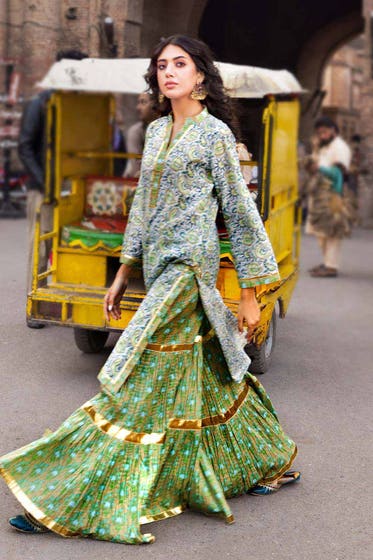 This traditional print on this 2-piece shirt and trouser suit and the color combination is the perfect fit to beat the summer heat. You have the option to get a regular trouser or a shalwar stitched instead and pair it with a kohlapuri.
A 3-piece that we've been eyeing is this embroidered lacquer printed lawn suit from the Azalea Collection. Paired with a khaddi net dupatta and a patch of organza on the neckline, the popping colour adds power and charisma to this suit and it can be styled in both a traditional and contemporary way.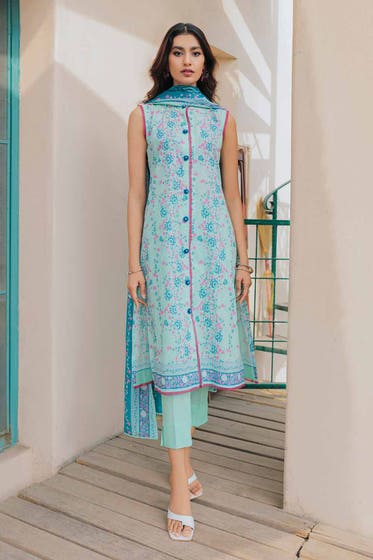 Another 3-piece that embodies all the qualities of what a summer outfit should look like; from the colour combination to the quality of fabric and stitching style. This unstitched lawn suit from the Florence Collection is an "add to cart" kind of outfit to chase all summer blues.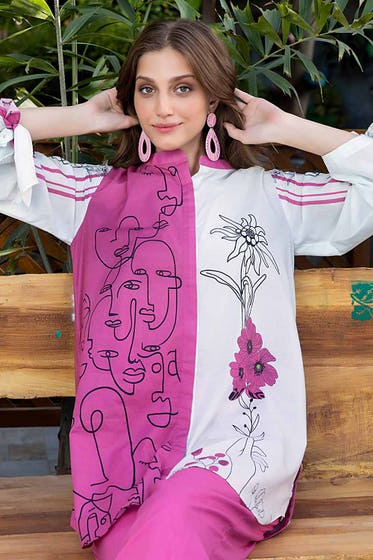 The YOLO Collection is a 2-piece and 3-piece limited edition collection that is for the ones who love a little bit of attention. The colour scheme is vibrant, the prints are funky and the style of the entire collection is young and impactful.
Another great pick from the Great Summer Sale is this 3-piece digitally printed outfit that gives a tad modern vibe, provided it is styled with the right accessories.
The Great Summer Sale is live right now in-stores and online at www.gulahmedshop.com. If you shop from anywhere in Pakistan, a nominal fee of PKR 99/- will be charged. Moreover, there is also offering a 30-day exchange policy.
So, now's the time to avail the Great Summer Sale on all your favourite unstitched suits from your favourite brand at a whopping up to 70% off!