Don't we love taking vacations-from short breaks to Dubai, to a lavish beach holiday in Thailand or a backpacking trip across Europe, I literally have done it all. One thing many of my friends find tedious is planning a holiday. Which is why when we heard of Umar Agha's project Zero Below (they plan vacations to the very last detail) we had to ask him a few questions about what he really does and how our vacations can get even better with Zero Below!
-What exactly is Zero Below?
ZERO BELOW offers a curated collection of top rental properties around the world; our portfolio includes ski chalets, villas and private islands. Backed by this global property portfolio, we are able to offer exceptionally luxurious skiing/snowboarding trips, destination weddings / honeymoons and "normal" vacations with friends/family. We also just signed an agreement with a private reserve in Africa to offer a totally exclusive safari experience to discerning travelers.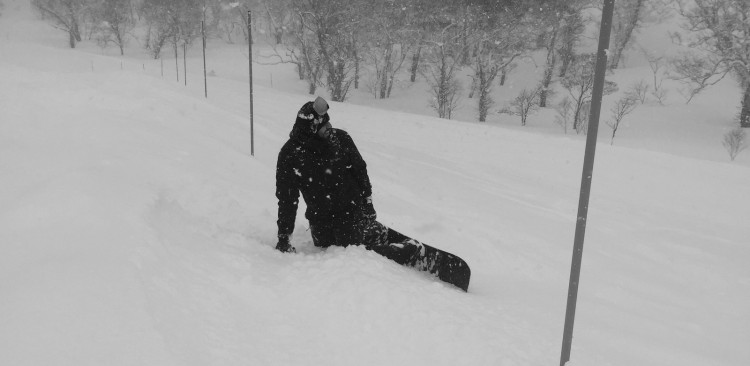 – How did the idea to start Zero Below come about?
The idea for Zero Below came about pretty directly from a snowboarding trip to a PAF base in Naltar, which is a beautiful valley roughly between Gilgit and Hunza. For most, it would be a very uncomfortable journey and stay — and for beginners, a total nightmare. Unfortunately, though it has a lot of potential, the infrastructure present in Pakistan's adventure destinations is a far cry from what's available in developed ski resorts abroad. So, I asked myself: what if someone wants to try mountain sports but doesn't want to give up on luxury and comfort? I realized that many Pakistani families, including my own, spend a substantial sum of money on international vacations — and these are mostly to the same old cities that Pakistanis have done to death. Why not try something different? –
-Is it a solo project or are you working alongside a team?
I have international partners in Japan, Thailand, the Maldives and many European cities along with a small, dedicated team in Pakistan that organizes reservations, takes bookings, etc. We take the effort in planning a customized vacation very seriously. All of our properties are stunning – so the challenge lies in finding the right one for each client. We have a concierge service so are on-hand to deal with any requests.
– Who is the target market for this service you provide?
Since we have a focus on luxury — and I would say many of our options are "ultra luxe" — our target market is naturally the well-heeled traveler. That being said, some of our offerings are surprisingly affordable for large groups; and when considering the quality of construction, design and service being provided at our properties, they really offer exceptional value. We also want newlyweds to consider a different kind of honeymoon — maybe at a ski resort? I broadly divide our clientele into two sections: the first just wants a "regular" vacation but would like to stay in a villa rather than a hotel. The second wants some adventure (skiing, snowboarding, scuba diving, etc.). The beauty is that some of the accommodation options are so luxurious — for example, some of the ski chalets have pools, spas and home theaters — that even if someone is not really into skiing, he/she will still have a great time just enjoying the scenery, service and the snowflakes!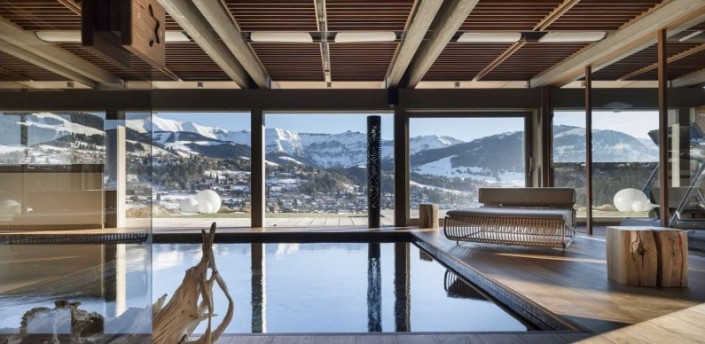 -What are the kind of facilities offered at the accommodation?
All our properties are fully catered and come with a dedicated housekeeping team and private chef, who will cook up everything from a hearty breakfast to a fine-dining 4-course dinner. So, really, the space, design and comfort advantages of our properties go far beyond anything that even the best hotels can offer. We like to think of our experiences as "6-star."
– Is it aimed towards a more local or international clientele?
Our services are totally aimed at Pakistani travelers, but it's important to note that we do not arrange any tours within Pakistan. We feel the Pakistani tour market is very well catered to by a number of great companies, like Adventure Travel Pakistan (and many more). We are trying to do something very different.
– How do you plan to go about marketing this exclusive service you provide?
Most of it is via word-of-mouth and I think we'd like to keep it this way as it goes well with our exclusivity. We do have a Facebook page where we upload pictures of our properties, many of which are award-winning and have been featured in leading global Travel & Lifestyle publications.
– Have you had any clients till now and how has the feedback been on the tailor made package you provided?
Yes! The feedback has been great. We hand-craft each experience based on a lengthy criteria — not just the obvious factors like group size and budget, but also an in-depth understanding of each client's expectations, likes and dislikes, etc. A family just stayed in one of our Koh Samui villas and, despite having stayed at a number of 5-star hotels in Thailand, felt that the villa experience was unbeatable. We ensure that our clients have everything on their fingertips. We do all the legwork. For our ski/snowboard trips, we arrange everything from lift passes to equipment and even private lessons. The whole point of ZERO BELOW is that our clients don't have to be overwhelmed with the choices. We arrange everything and take care of every tiny detail.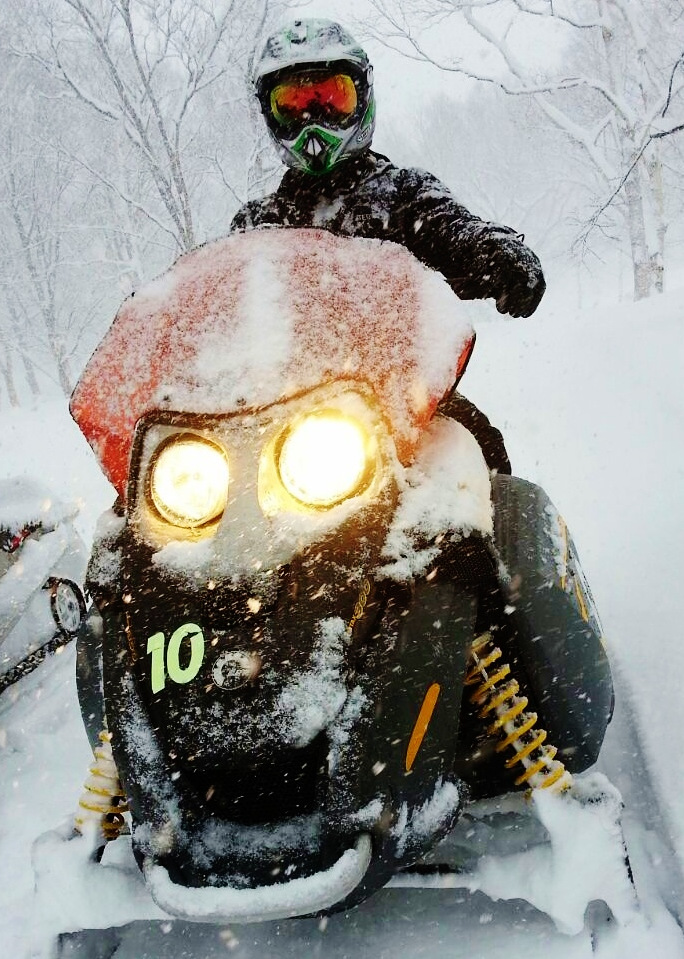 – Which destinations have you looked at till now and are offering to your clients?
Our global property portfolio includes villas in St. Tropez, Ibiza, Samui, Phuket and Bali; ski chalets in Japan and a number of very fashionable resort towns in France, Switzerland and Austria along the European Alps; and a stunning private island in the Maldives that I have personally stayed at (as have a number of celebrities, royalty, etc.) — and I can say with confidence that it is probably the most personalized and rewarding vacation experience available.
– What do you think would hinder or slow down progress or expansion in this innovative project?
That's a good question and something that I often think about. I would say, firstly, that we don't want to expand too quickly or even too much. We want to stay small, exclusive and personalized. So, really, we are okay with expanding slowly! The natural friction is with Pakistani travelers who are reluctant in trying something new — but the response so far has been very encouraging.
– Are you an adventurous person? What is your ideal holiday?
I love snowboarding and I just want to visit more and more mountains and get more Pakistanis involved in mountain sports. Earlier this year, I took a group to Japan's north — home to the world's snowiest resort — and am taking another group to the French Alps in March 2017. My ideal holiday, and this is something that I hope ZERO BELOW can help with, would be a snowboarding trip to one of Pakistan's glaciers. We would like to help in bringing international quality / experience / infrastructure to the skiing/snowboarding experience in Pakistan. We are also looking into supporting/sponsoring our downhill competitive skiing teams too.
– How is your service different from what is available in the market?
I don't think anyone else in Pakistan is offering totally customized international vacations backed by a curated property portfolio that includes some of the best rental properties in the world. It's important to note that more than just the properties themselves, it's the knowledge of each ski resort, beach, etc., that really sets us apart.
– What type of destination weddings can be planned, potentially, with Zero Below and where?
Our Thai and Mediterranean villas are perfect for destination weddings. We work very closely with our clients and the villa managers to ensure that every detail is looked after. Desi food? Very specific floral arrangements? No problem! For the ultimate experience, our clients can rent a private island in the Maldives. This is an award-winning property (World Luxury Hotel Awards Overall Winner, as well as in many sub-categories) and I personally know the owners so can arrange a totally bespoke experience. The private island has a sister island that is a traditional 5-star resort, perfect for hosting guests while the main ceremony and honeymoon night happens on the private island. It's literally like having a slice of paradise to yourself. Of course it costs a good amount of money, but it is more than worth it considering the level of service and word-class design on offer.