The prestigious Masala Awards held at the Bollywood Parks, Dubai Parks & Resorts in Dubai were supposed to be a starry affair between Bollywood and Lollywood, but there wasn't even enough salt to garnish the event, let alone Masala. Being committed to our work, we decided to watch the clips available on social media as they came, but they just helped us sleep early on a weeknight.
Over the years, the Masala Awards have honored Indian and Pakistani men and women for their achievements in business, fashion, philanthropy or the arts, setting a standard for the Asian community.
Although with an impressive panel of judges the awards did not host any star power at all, what am I saying? It was a SNOOZE fest as far as celeb turnover was concerned, which is quite surprising considering the magazine just turned a decade old. And this is why we've vowed to deliberately miss the awards from next year on wards till they decide not to host them anymore (or drastically up their game).
So here are a few reasons why we thought that the Masala Awards were a miss this year:
THE ABSENCE OF A-LISTERS
Besides Sri Devi Kapoor and Boney Kapoor, there was no A-list celebrity sighting, which was quite a major disappointment for such a huge event. Where did all of Bollywood go? Since these awards were more relevant for the Indian industry, we were looking forward to seeing some more relevant and current faces, but who did we end up seeing? The fading star dust amongst the crème of the UAE's social sphere.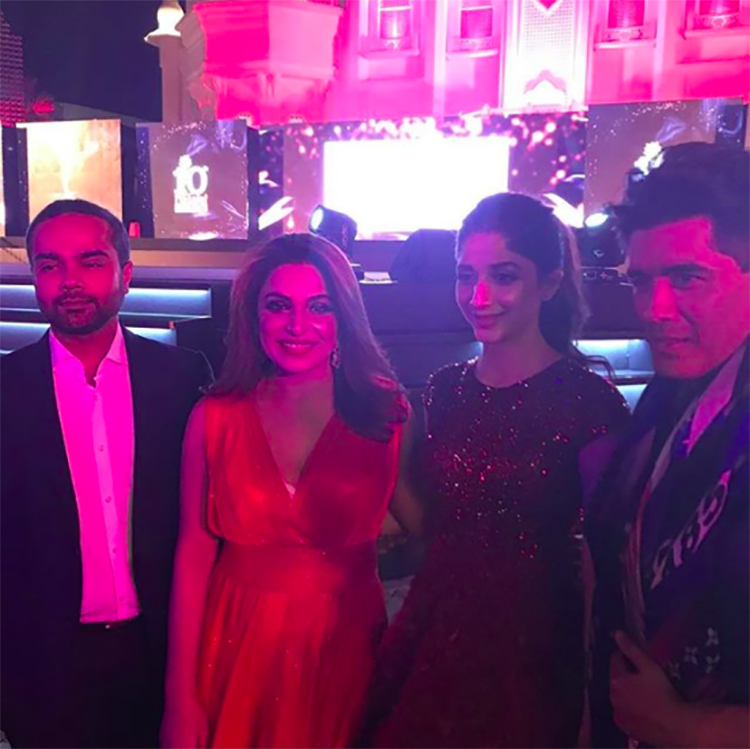 AWARD CATEGORIES
With the obvious Judges Choice Awards and Popular Choice Awards, we thought the categories weren't "meaningful" enough. Besides the general award categories, over the years we've seen that the number of awards has fluctuated, clouding the specific contribution made in one particular category in a selected field. So, basically, the categories seemed made-up just for the sake of having a category, and giving it to somebody who had no influence whatsoever on anyone. Govinda, apparently won an award for "Dancing Sensation". And who in gods name wants to see Govinda perform on his old songs that none of us listen to anymore.I mean, SERIOUSLY? What happened to Hrithik Roshan, Tiger Shroff and Varun Dhawan?  The Masala Awards definitely needed a fire cracker to light up the stage on fire with an amazing performance, which clearly NEVER happened.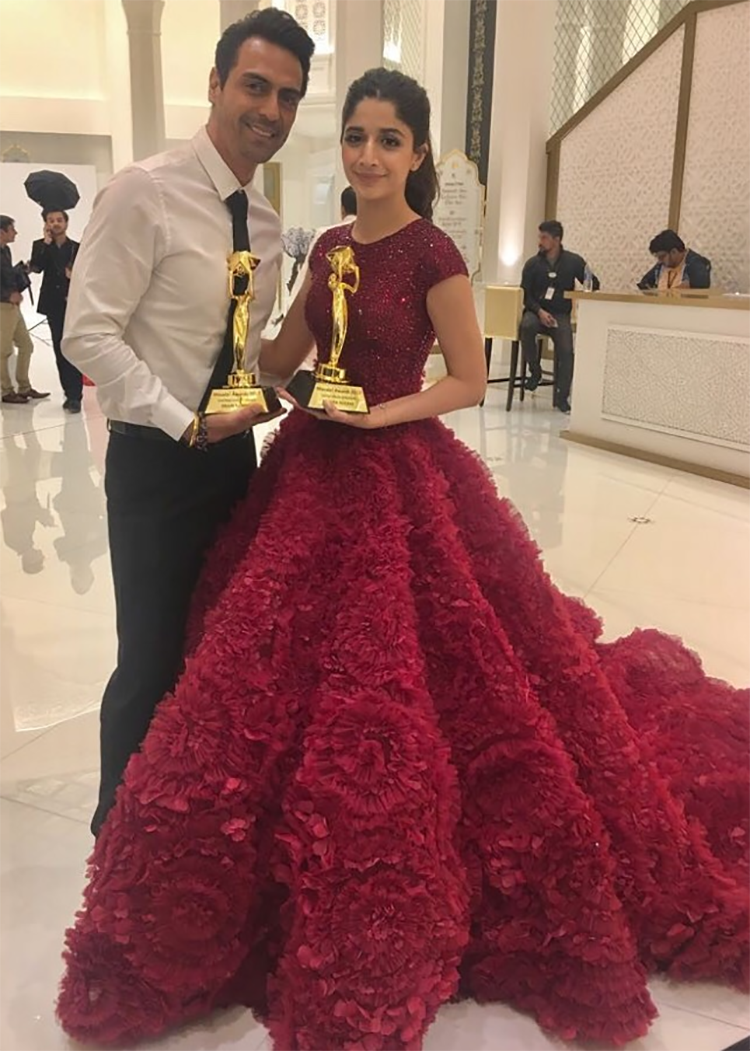 THESE WERENT THE OSCARS, LADIES!
Our leading ladies; Mahira Khan, Saba Qamar and Mawra Hocane went on to attend the Masala Awards in all their glam and glory, clad in statement gowns, on-point makeup looks and chic hairstyles. Saba Qamar's dress reminded us too much of what she wore at the QHSA a few weeks back, and she played it pretty safe with a monochrome look, hair and make up. However, Mawra Hocane was trying too hard. Someone needs to style the poor girl how she deserves to be styled because she can look very good. Mahira was pretty and safer than her peers but does she really need to attend such ceremonies?  Had it been the Filmfare, we'd have our hands up in the air, but ladies, seriously, let's save the couture gowns for a grander event next time, shall we?
WEDDING VS EVENT DECOR
JBnJaws and Production021 have more impressive product launches than that decor. It was below average honestly and very unimpressive, leaving us wondering why everyone was posting so frantically about such a mediocre event. Thoughts?