[tps_header]Lets face it, dressing up for winters can be a bit tricky, especially since layers can make you look a few sizes bigger and without them staying warm can be a challenge.
From capes, to long jackets and blazers, we do have a variety of options but there are two trends we personally love this season. As part of our personal style which is mostly smart casual and not over the top our hearts are set on these…[/tps_header]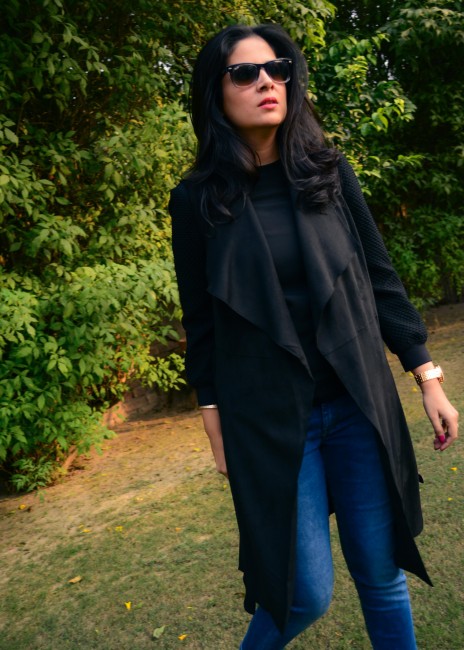 1. This plain black faux suede sleeveless jacket by Zara is practical yet trendy. Be it a monochrome look or an all black outfit or an injection of colours with bright accessories and scarves… We have tried everything and it all works every time. If you don't have one, we suggest you grab one this Winter.