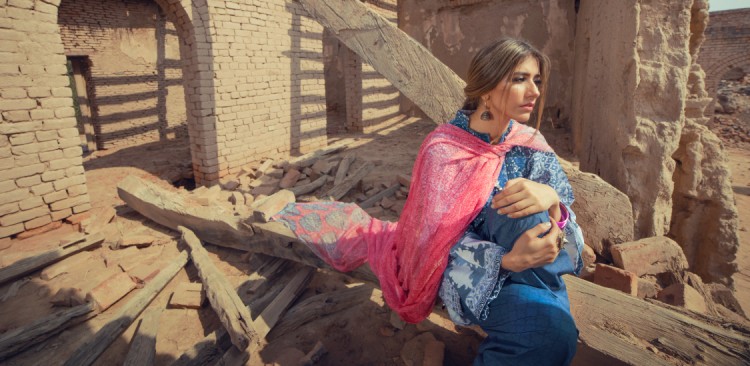 This year Zara Shahjahan presents her second independent Lawn collection, Noor-Bano an ode to the romantic Pakistani woman, captured through a mystical campaign shot in Cholistan and the palaces of Bahawalpur by Abdullah Haris, featuring the beautiful SyraShehroz.
The stunning expanse of the mysterious desert and the historic backdrop of the majestic Derawar Fort tell the story of a forgotten past, an era of eternal romance with tradition. The soft femininity of the Kurta and a dupatta flowing in the wind celebrate the identity of the Pakistani woman, the quintessential essence and inspiration of lawn.
Zara showcases her eastern aesthetic very well in Noor Bano. With a range of colors and eastern motifs its a cohesive collection. Here are some of the prints!