We first saw Zara Shahjahan's New Vintage collection on the ramp at the PFDC Sunsilk Fashion Week where she introduced a sizzling new trend for women (read on to find out what that was!). Zara has been the epitome of designing creations that resonate femininity while staying true to her personal design aesthetic. With her collection now officially launched- we for one are super excited. Have questions? Read on!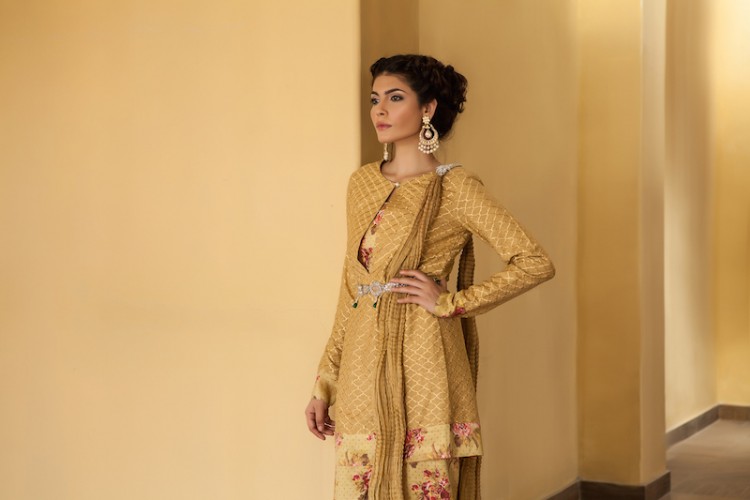 'New Vintage'? What do you mean?
Zara Shahjahan's New Vintage is the latest collection featuring luxury pret ensembles. If you are a little lost; it is the same collection that she showcased on the ramp at PSFW.
Ahaaann. So you mentioned a sizzling new trend? What is that about?
The sizzling new trend that Zara bought on the ramp was waistcoats for women. Not just any waistcoats- these ones were feminine through and through highlighting the female body in a cut popular for men.
That sounds promising! But what about the rest of the collection?
The collection used a few feminine cuts but as mentioned earlier also encapsulated androgynous silhouettes and separates. It used a fresh color palette such as blues, maroons, salmon pinks, pistachio greens on luxe fabric like silks and karandi complete with jewel embellishments, crystals and semi-precious stones.
The shoot for this collection is quiet nice. Who did it?
Here are a couple of images from the collection's official shoot to floor you. The model of the shoot is the ever-gorgeous Amna Baber, photography by Alee Hasan and hair & makeup by Saima Rashid.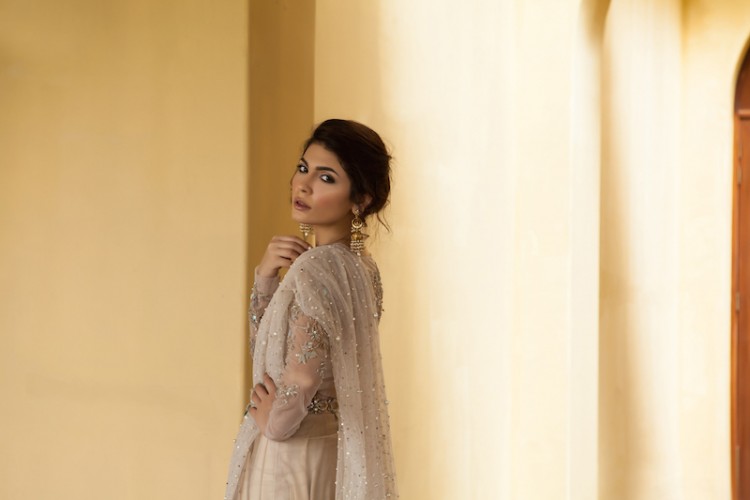 Showing it at a ramp is great, but is it even available? And where?
Yes! Zara Shahjahan's New Vintage is now available in the market. The New Vintage collection is available at the Zara Shahjahan store located in Gulberg Galleria, Lahore and on Main Bokhari Commercial if you are in Karachi.
But I am not living in Karachi or Lahore. What can I do to get my hands on it?
The best thing is that this collection is available online as well. So all you have to do is simply log on to www.zarashahjahan.com and get your favourite piece.
Excellent. So I can just go and get my favourite piece right now?
Wait a second. The New Vintage collection is available on order only! It is, after all, a luxury pret collection. But yes, you can go and order it right now!