What's the one thing common about everybody's after-Iftar routine? Unwinding on the comfiest sofa in your pad, and taking out your cell phone to hop from one app to the next, and the third, then the fourth and the vicious cycle continues till your phone battery shows an angry-red 'Charge Me!' sign to you. That's when you switch on your TV instead and flip through different channels showing different versions of a game show which has become the highlight of every desi channel's Ramzan transmission.
Mind you, fellas, your girl got nothing against those shows nor the audiences participating in them. In fact, it but warmed my heart to see people tear up after winning a car or 25 tolay of shiny solid gold bricks. Buuuut, then maturity steps in once in a while and whispers: is Ramzan all about fasting during the day and watching people win motorbikes in the evening?
There has to be more to making the most of this blessed month, right? Yessss!
That's when Fate intervened and I received a ting-ting on WhatsApp from a friend asking, "Have you seen A-Plus this Ramzan?"
"No, I haven't," I had replied to which she sent me a YouTube link to a video showing Omair Rana visiting a site in Salala, Oman, where HazratAyub (A.S.) spent time while undergoing a period of tribulation and great suffering. That video led to another – where Saami Khan took viewers to visit the mausoleum of the great Maulana JalaluddinRumi – to yet another where Nadia Hussain introduced to us the local culture of Mombasa in Kenya.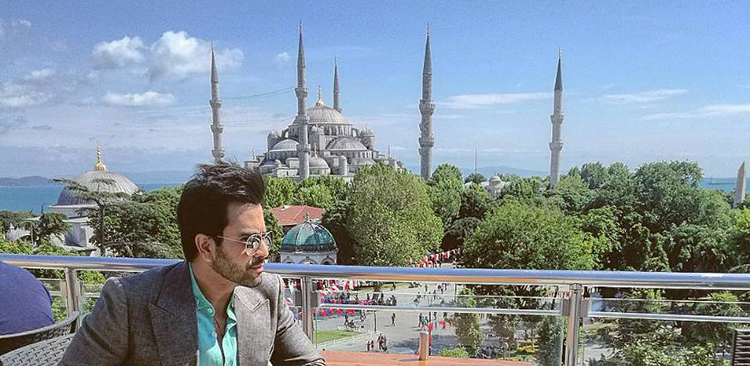 These videos, they piqued my interest and in a short while, I was hooked! Real gratitude bloomed in my heart for this birth of sensibility among people responsible for providing entertainment to the masses through television. Where have you been all this time? Thank you, not only for presenting something unique to your audiences, but also for making an attempt on your part to redirect people towards something that is closer to the true nature of Ramzan than any game show.
Ittehad Ramzan, an incredibly thoughtful effort by A-plus, is a sensitively curated program which aims to educate its audiences about the real spirit of this revered month of Ramzan by reconnecting us with Islamic History, and local cultures of other Muslim regions from across our own borders. There are wonderfully interesting videos about people visiting religious sites and mausoleums of great saints in different parts of the world, all the while sharing their life stories with us too, to spark inspiration. Also, staying true to the meaning of the program's moniker: Ittehad, that literally translates into 'unity', A-plus has attempted, in its small yet greatly important manner, to unite the Muslims of this side of the world with Muslims living in all corners of the world by sending representatives there that interacted with the local folks of a particular Muslim region, tasted (and loved!) the local cuisine, visited their bazaars and shared a laugh, or a meal, with one of the many locals who all extended a warm welcome towards their Muslim siblings from Pakistan.
Through this show one can reconnect with all things wonderful that are true to the spirit of this blessed month; witness the birth of new friendships forming between two people that come from across borders but are bonded together by the brotherhood of Islam; watch videos, which with every passing minute, will pique your interest towards the glorious Islamic History and Architecture. The show gave my jaded mind a taste of something unique and something that's splendid in its nature, as all things are associated with our beautiful religion and its practices.
Written By Nida Haqqi