[tps_header]One thing we absolutely love is experimenting with different kinds of hairstyles. And, in our endeavours to find the perfect style for the perfect look, we ended up falling in love with the braided braid. It is a beautiful braid and the simplest to execute as well. After all, a well styled look goes hand in hand with the makeup and the hair!
So without further ado, here are the five easy steps to creating a masterpiece braided braid you cannot go wrong with!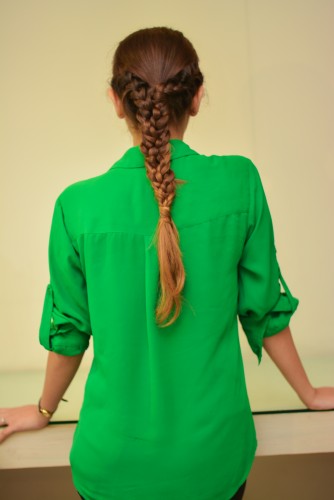 [/tps_header]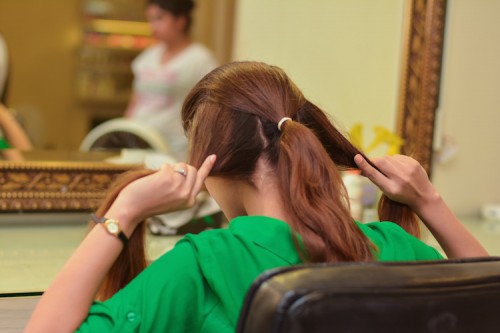 Step 1:
Divide your hair into 3 sections and secure the middle section with a band in the way of a ponytail for a firm grip.