[tps_header]If you are a bag and a shoe lover and think Lahore doesn't have the right kind of places to shop, think again. For not only has Lahore seen the advent of some local brands that are following all the right international trends, they are doing so with quality.
Julke is one such brand that has been on our radar for quite some time
Being a genuine leather goods manufacturer and having an e-store, they had us hooked to their products last year, so when we heard they were finally opening shop, we were stoked.
We headed over for the launch to see if we could lose some cash and thought it would be a great idea to share some photos of the trends we spotted.[/tps_header]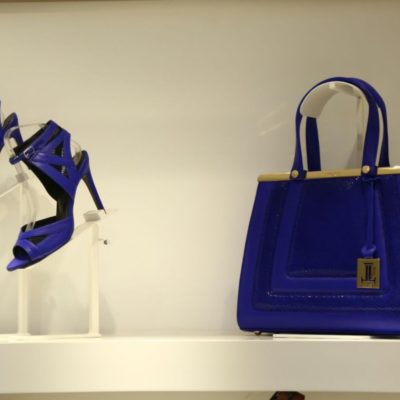 These matching electric blue shoes and bag pair caught our eye. It is a beautiful color but the heels are especially a knock out if paired with cropped trouser. wear them together or separately to make your spring brighter.